Runner: Internuncio 0.5 Download:
The newest version of Runner: Internuncio has been finsihed off and released to the public. It includes the new ground work for a complete campaign aswell as a sorely needed pause menu and removal of the troublesom booster system. Some of the planned updates for the future include a full story in game aswell as a save and load operation.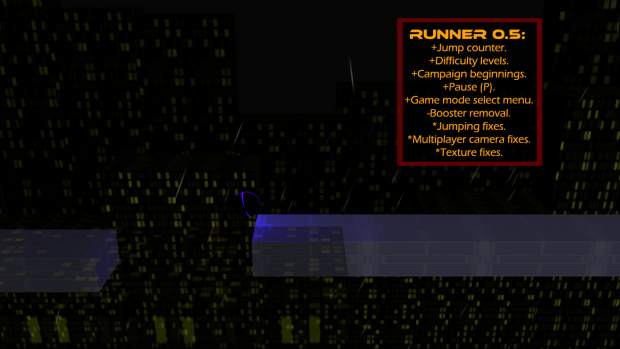 Stay tuned for more updates on Runner: Internuncio, we plan to have an update video or a gameplay video out by at least the end of this week.