An alternative story based on Rooster Teeth's web series RWBY.Ruby And Wiess travel the world to save Remnant from GRIMM and other evils. Currently focusing on combat first, so first few builds will be "Arcade Mode" with the "Story Mode" coming after.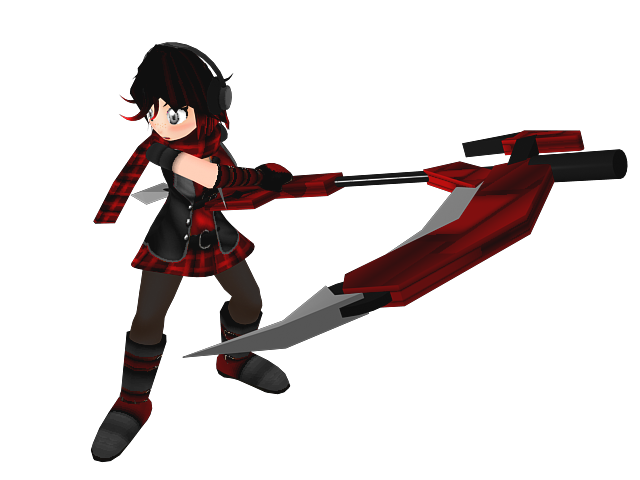 Game contains:
Combat mechanics inspired by the show
35 Waves to survive,
10 Locations across Remnant
10 Unique Enemies:

Beowolf,
Alpha Beowolf,
Balrog,
Slug,
Lancer,
Geist,
Nevermore,
Atlas Paladin Mech (possessed by Geist),
Deathstalker (mini),
Deathstalker (large)
Cinder Fall as a reoccurring enemy huntsmen.
Default Controls:
A & D Move
S Block/Dodge/Reflect
W Revive Weiss
Q Switch Ammo Types
H Light Attack
J Heavy Attack
K Shoot
L Semblance (Quick Move)
Combos:
You can string together various attacks to make powerful combos each with their own tactical use.
For Example H,H,H,H is a fast short range combo & an additional H will have Ruby dash behind the enemy ready to start another combo.
H,H,J,H Links 2 power attacks in quick succession, slightly slower but more effective at breaking guards.
H,H,J,J Adds an additional twirl building momentum, increasing damage for final strike.
H,H,H,J Fast Triple Strike Followed by a Lunge attack. Good for hitting enemies further back from target.
H,J,J,J Hit, Dodge, Lunge, Power attack spinning weapon to increase damage in final strike.
H,J,H,H Hit, Dodge, Lunge then throwing weapon like a boomerang.
H,K,H Ruby fires her gun behind her, propelling her forward at high speed. Then Striking enemy with a slash using the momentum from the previous shot. Great for hitting a line of enemies or quickly closing distance to target. Can follow up with a multi-hit spin attack, or a High power piercing attack.
ETC,ETC way more combos to discover Feel free to experiment in the Control Mode. You can also change button mapping there.
There is also a system where certain enemies are weak or strong vs different attack types/dust elements. Read Grimm Notes to learn more.