First let's talk about ingame PvP now.
New feature and map!
No Man's land.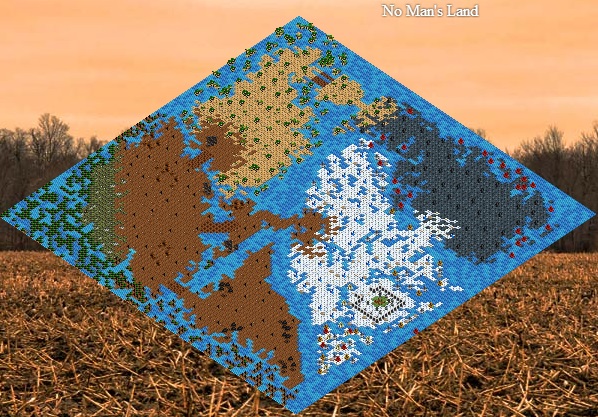 No man's land is 95% PvP map. There is little safe zone.
Q: What are Perks on that map?
A1: Monsters have higher hp as usual, meaning faster leveling
A2: Can loot Different PvP bags.
A3: Can mine fire stone
A4: can kill and loot enemy equipments
Q: What happens if i get killed by monster?
A: Death will be same as usual when get killed by monsters, keep 2 most valuable item + pet if it's equipped or +7 item + pet with potion of preservation.
Q: If i'm level 30 , can i get killed by level 100?
A: Yes and No. For that you need to be in danger zone 70. Danger zone determinates by who you can get attacked and who you can attack.
Danger zone +- your level to attack or get attacked.
Q: How danger zone increases?
A: From map left corner to right.
Q: Where i can see Danger level/ Zone?
A: Danger zone will be shown on the right corner.

Q: what gift bags give ?
A: TBA, might Gladiator, ichor forging items get moved into those bags like they were ment at first time.
New map will bring 7 new monster, 1 world boss and 1 NPC
Monsters:
Novice Knight

Knight

Baron

Earl

Marquis

Prince

King

Boss: World Tree ( Level 3775)

Npc: Loot Master

Q: For what Loot master is?
A: You can take out items you got by killing others ppl from that place.
Q: What happens with my loots what loot master has when i get killed by player or a monster
A1: When you get killed by player, then every item inside your loot master chest, will be transported into killer loot master chest, it don't have limits.. so when some one is on streak and has collected more than 500 item.. then you can get those 500 loots when killing him. Unless he reaches to loot master and collects everything.
A2: When you get killed by monster. Then you drop every item that you have collected into loot master. So there is no safe dieing on PvP map.
Q: Am i allowed to teleport on PvP map?
A: no, house deeds, teleport scrolls are disabled on PvP map. Running is only friend there.
Q: What happens when i get attacked after i killed a monster or player?
A1: Bad Luck....
A2: Bad Luck....
Q: Will there be some ranking/ statistic
A: TBA
And now let's speak about Quests
Where and how to make them and rewards.
There are 46 Quest right now!
You will get quests automatically after you complete highest requested quest.
You can have more than 1 quest active at time. (using quest repeat permission).
You an see quests down at quests tab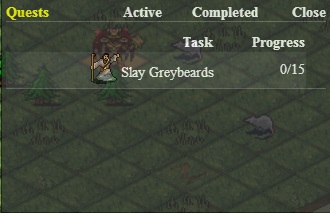 Completing quests may give you EXP,Coins or MOS points, Depending on quest level.

After completing quests you can repeat them if you can't complete next.
YOu need Quest Repetaing permission for that( a lot monsters drop them)
After that go to quest interface and click on restart( need to have Quest repeating permission inside inventory)
How much and what Exp i get from quests ?
Same way as training combat, if quest reward shows you gained 400 exp.
Then it depends what mode you have under options.
When agressive then your exp will go into strength+hp
Controlled then exp will split thru all skills.
Don't forget to support us and play at Rpg.mo.ee or Desura
[ppbranchg18657button]