In preparation for the Steam Next Fest, the Rough Justice: '84 Alpha Demo is now available.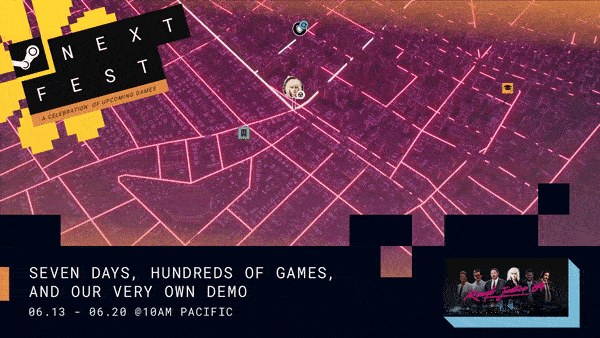 Rough Justice: '84 is an 80s noir, board game inspired strategy game with puzzles, dice, and cards.
Run your private security agency, and send agents out on repossession, security, and other cases.
To root out the cancer gnawing at the city, use all the power and resources available to you: from your agents and era-accurate surveillance technology to friends in high places.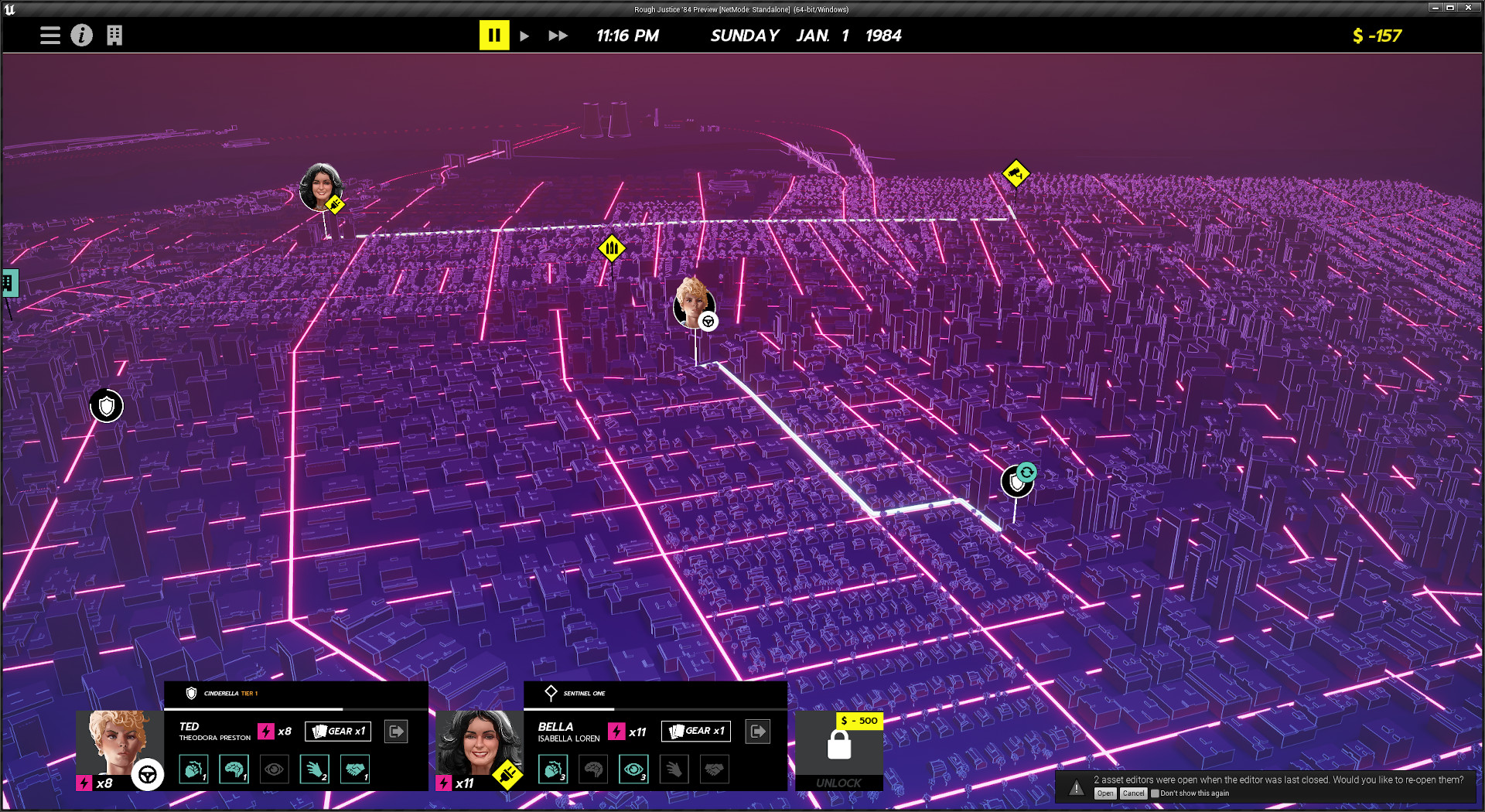 But look out – behind the curtains of this struggle for justice, a much bigger story is playing out. A secret organization with grand ambitions spread its influence over Seneca City, and it has you in its crosshairs.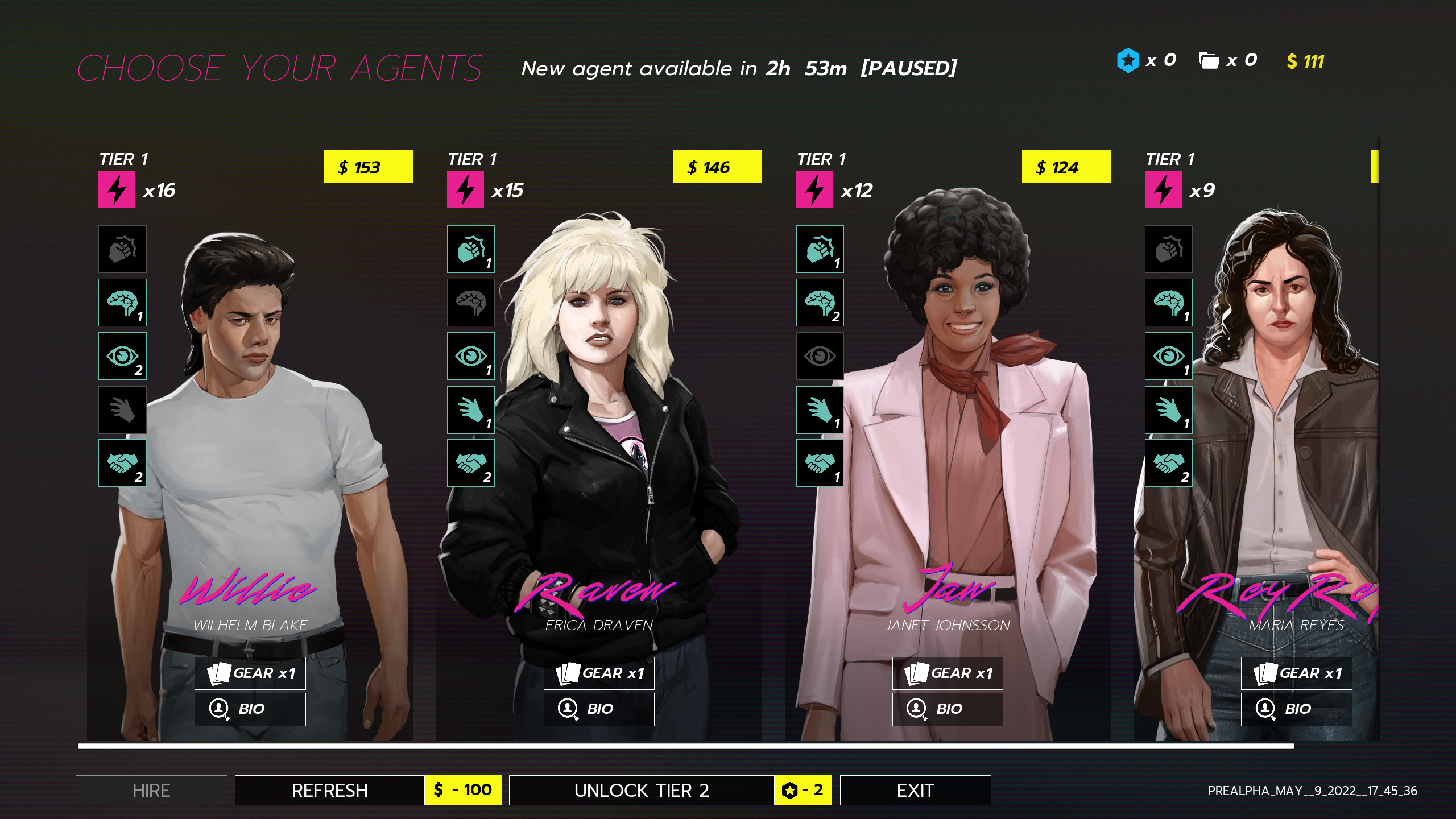 Rough Justice: '84 is planned to release in Q1 2023. For more information on the title, visit the steam page and take a look at the press kit.
About Gamma Minus UG
Gamma Minus is an independent developer based in Germany and founded in 2018 by Jeremiah Costello and Friedrich Klemme. Gamma Minus UG received an Epic Megagrant in May 2022 for their work on Rough Justice: '84, and recently won the Nordic Game Discovery Contest Qualifier in April 2022. The demo will also be showcased during the Steam Next Fest, June '22 edition.