Hello.
Since the early stage of the development, the Wild Team members were willing to integrate as much GUI as possible in the 3D. As in many games, the inventory has in Wild Bot a remarkable presence through all the gameplay, therefore we decided to include it, in the mesh of Roscoe, our hero in Wild Bot.
After having in mind, the game mechanics we had already approved, in order to help our hero to interact with the game environment, we knew that Roscoe would need a inventory with:
- Storage device divided in cells.
- Buttons to select the cell.
- A small TV screen for show collected pieces for a puzzle.
- buttons in TV screen for browse the puzzle pieces.
Then, we thought it could be a great idea to design the storage device as a wheel. A couple of buttons would move the wheel in order to find the wanted item.
Within a few drafts concepts we decided to go for this one: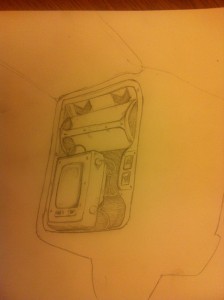 And the high poly mesh was modeled in Blender, and was finished like: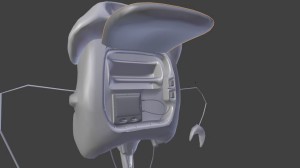 Matching the same vintage and rusty look of Roscoe, we give to the inventory, a wood and leather alike. After google a few vintage cars, we get some inspiration from dashboards like: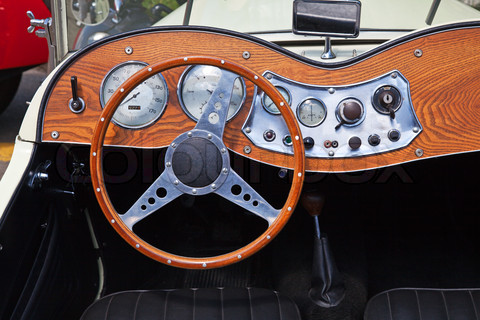 After bake normals, design the specularity and the diffuse, the inventory ends up like:
In Unity, the inventory has a BFRD shader, in order to show up normals, specularity and diffuse:
If you wish you can find out more in our development blog Hope you enjoyed this post, any comment or suggestion, always welcome!