Rory's Development Log #1
The Konoha Gates
I've already got enough tiles done to map most of the districts of Konoha, but have not yet started on many specific buildings from the anime/manga. So this dev log will show you some of the buildings I have done, and started on, and plan on doing. The Konoha Gate #1This is the main gate of Konoha. From my research, I've found out that there are actually 3 of them. Which is perfect, because one central exit is something I never wanted! The other two will look different, and be located to the East side of the village. (I do my research)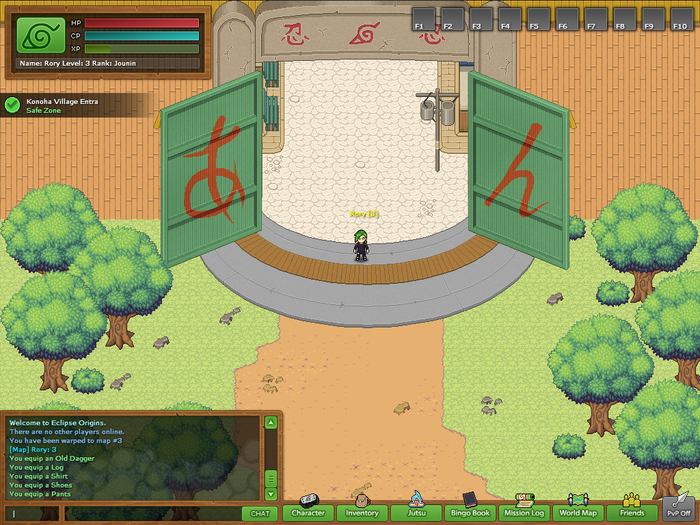 Ichiraku Ramen
One of the most iconic spots in the Naruto universe or atleast Konoha.
The ramen house will be run by new management, but will still sell tasty noodles to the ninjas of the leaf village!
I've decided to use the ramen as more of a slight stat boost item, it's mostly for fun though.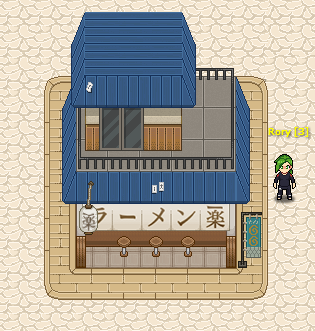 There's supposed to be 5 chairs, but I made some mistakes to the tiling, I'll fix that soon enough!
Ninja Academy (WIP)
Another iconic place for every Naruto fan. The academy where ninjas are born.
This is the exit of the academy. Take note that I may post WIP stuff in my dev logs, because I don't necessarily complete things at one shot. I also want to give more in-depth progress, and show my entire creation process.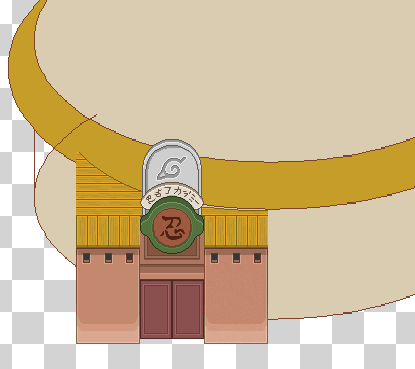 Still need to do..
From the top of my head, I can think of the following I'll still need to do before launch.
Hokage Building
Jounin Lounge(?)
Weapon Shop
Clothes Shop
Ino's Flower Shop
Other 2 of Konoha Gates
Hotsprings
Hospital
Well, that's all for today's Dev Log! Stay tuned for more coming tomorrow or the day after. Remember, these are daily developer logs, but we're still trying our best to focus more on actually creating the game, so it might not be as frequent as we wish!
Regards,
Rory