What is this all about?
Rigid Force Alpha is our humble attempt to bring back the good old days of side-scrolling shooting action, a sub-genre of shoot'em ups that is sadly not getting the attention it deserves nowadays.
In order to attract as many players as possible, we aim for solid level design and a balanced gameplay experience that does not simply rely on bullet-hell projectile patterns. On top of that you can add modern visuals and a powerful HDR/deferred rendering pipeline.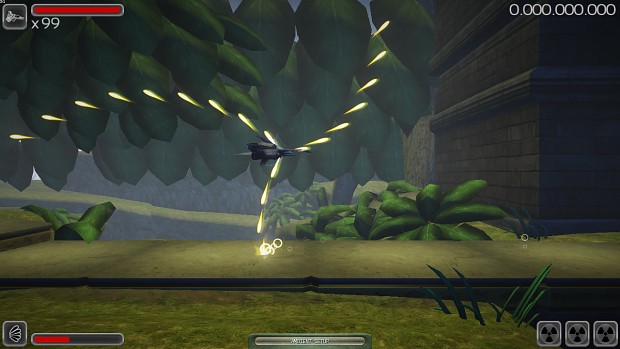 So, if you come to think this may become something you could like or even love, you're very welcome to keep track of our updates, which we will try to offer on a monthly basis. Just hit the "Track this game" link on the right to stay informed!
What are the features?
This is an overview of key features we are currently planning with. As this is an indie production with a very small team, things might change in one or another detail of course. But here's what we're aiming for:
Story mode with 8 different worlds in completely unique visual settings
10 combinable and upgradable weapon systems for the player
Dozens of refreshingly different challenge stages
Endless continuous mode
Shop and tuning system
Global leader board
Top-notch HDR/deferred rendering pipeline
Smashing electro/synth soundtrack
And of course: lots and lots of enemies and enormous boss fights to sink your teeth in
We'll go more into detail on many of the above mentioned topics in our future posts.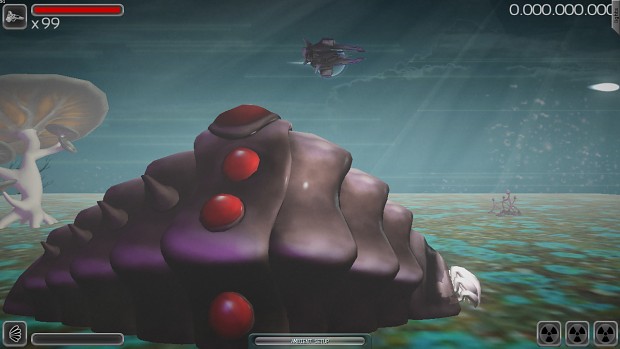 What's the current status?
The basic gameplay structure has already been finished and implemented completely, which means you can fly around and shoot things, while avoiding any hazardous collision. Level design and art asset creation are things that are currently in the works. On the technical side we're still tampering around with enemy behaviours and bullet patterns and we are also heavily optimizing our rendering pipeline, which are the main reasons we cannot show a meaningful in-game video yet.
Do you need any help?
Glad you asked! Yes, we could indeed need some support in low poly art asset creation and music composition. If you are interested in one of these fields of activity and have a punchy portfolio to show, don't hesitate contacting us!