Hey guys and girls the first release for Project Aon's Lonewolf Conversion project has already begun! You can start downloading from the project website.
Based on the adventure books from the 80's The lonewolf sires has finally found a home on the Nintendo DS! This setup takes the need out of rolling dice and preforming the tasks that is needed for you to progress further into the story!
Here is a few screenshots from the game in action as well as a youtube post!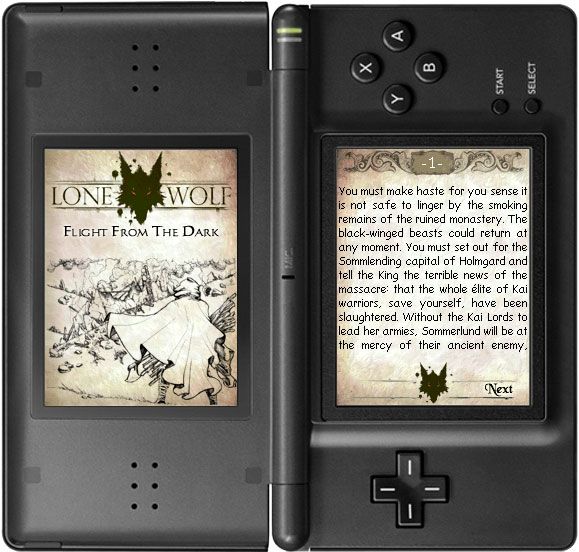 For more pictures visit the gallery!