The title says it all! We have published first chapter of Red Crown, a sci-fi novel which is a prequel to Minotaur game, on our website. You can read it here.
We tried to create an immersive reading experience. First of all, the novel's richly illustrated.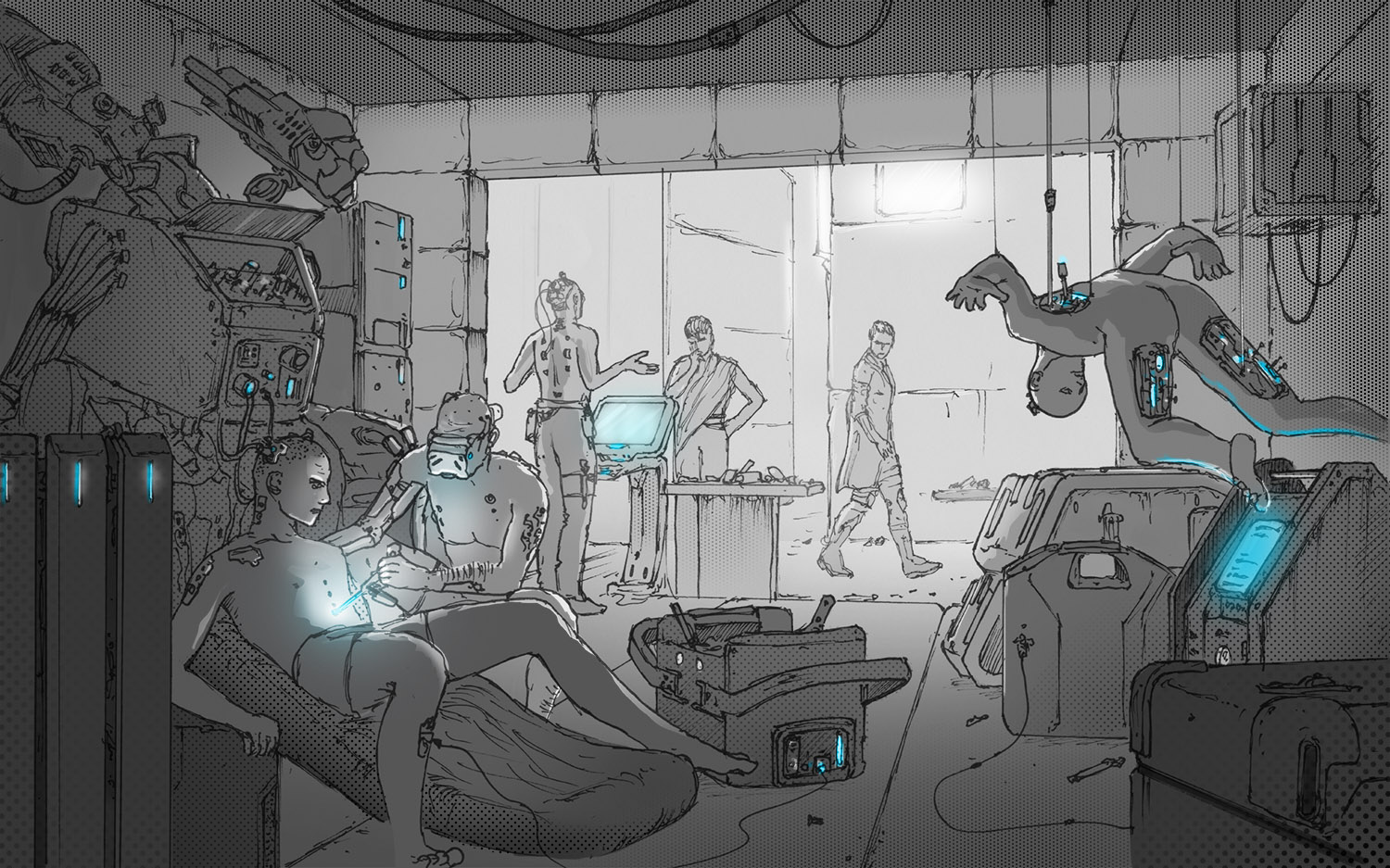 "In almost every building, there was a shop on the first floor, and in every second shop, there were synthetics for sale. Many were tended by androids; they sat outside, sending invites to everyone who passed them by and who was stupid enough to have an open channel. Some were busy with clients: abusers like Bart with IR above 65%, daisies with high implant rate but without implants visible to naked eye, and their age-long opponents, nutcrackers, who were browsing through wares looking for something old an ugly to display on their person."
We also picked up and looped great music to go with the story.
Credit to this awesome piece goes to cdk at dig.ccmixter
Turn it on, press play and feel yourself at home in Mira DC.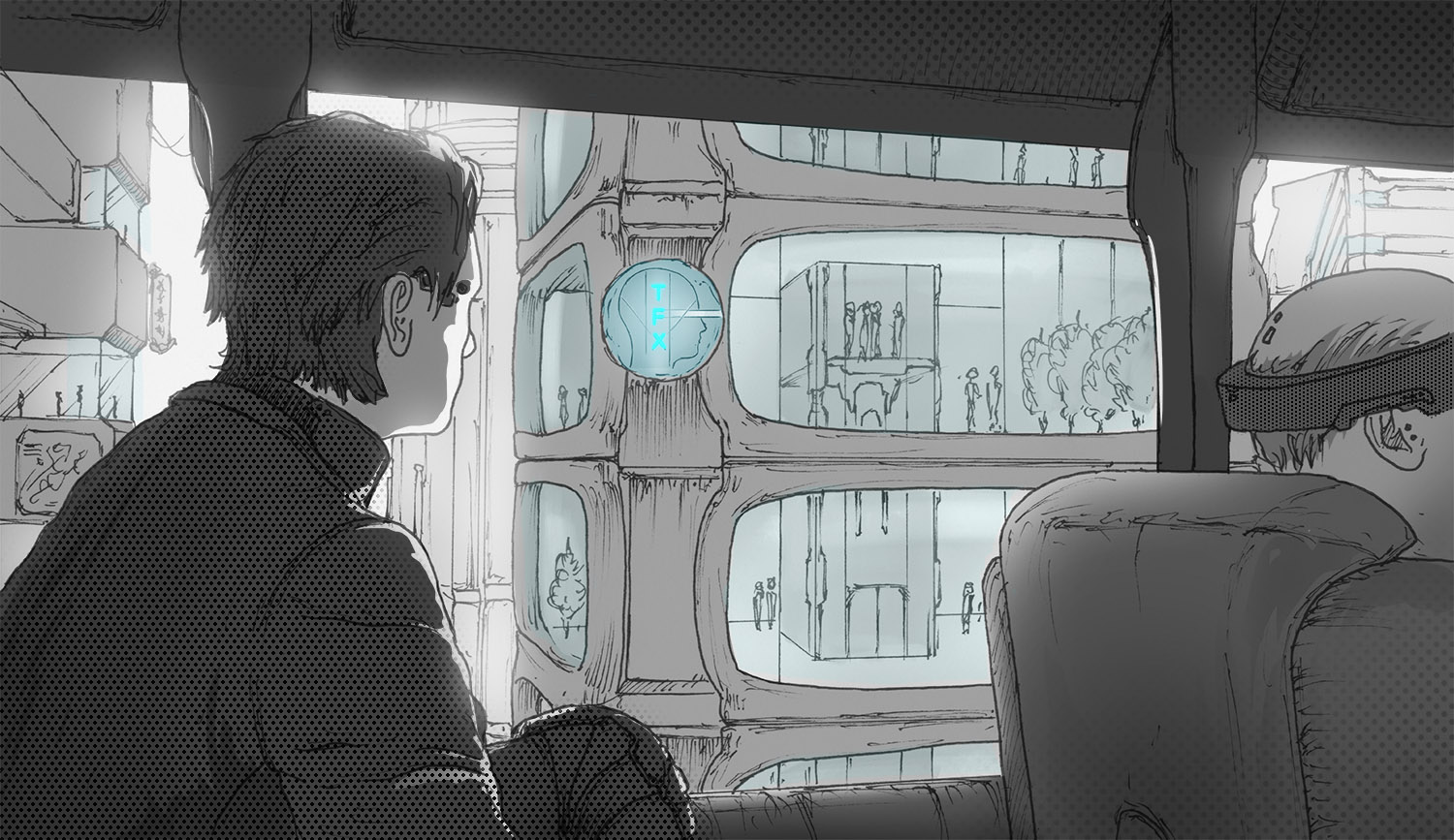 The road constantly changed elevation, sometimes reaching as high as fifty leagues above ground; every time that happened and they were passing another office skyscraper, Troy could see synthets in blue shirts and androids in white dresses within arm's reach; as far as he could tell by their IDs, half of buildings in the city belonged to TFX corporation, a company which was founded by people of questionable background during March of the Damned nearly two hundred years ago. When he asked Jacob about how sawbones could get official support of their sept, the latter shrugged his shoulders and said: "They were talented people. Their talent was needed." No wonder Mirians were so efficient.
Since text contains a lot of references to U7 vocabulary and lore, we used tooltips with additional illustrations and hotspots to explain some of it.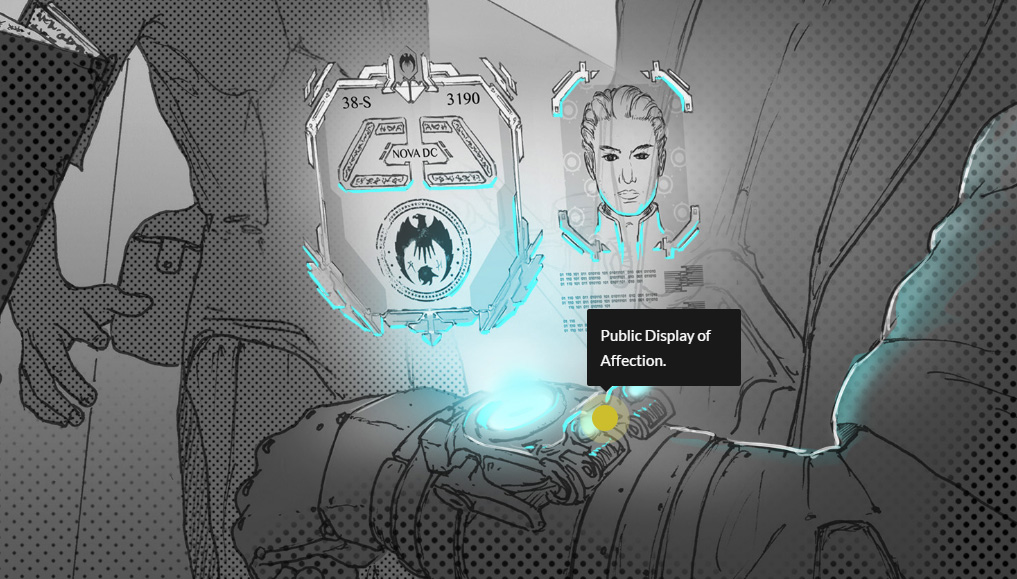 We hope all of it makes for pleasant reading!
If you're only in it for eye candy, you can download full HD wallpapers with Red Crown illustrations on our website here.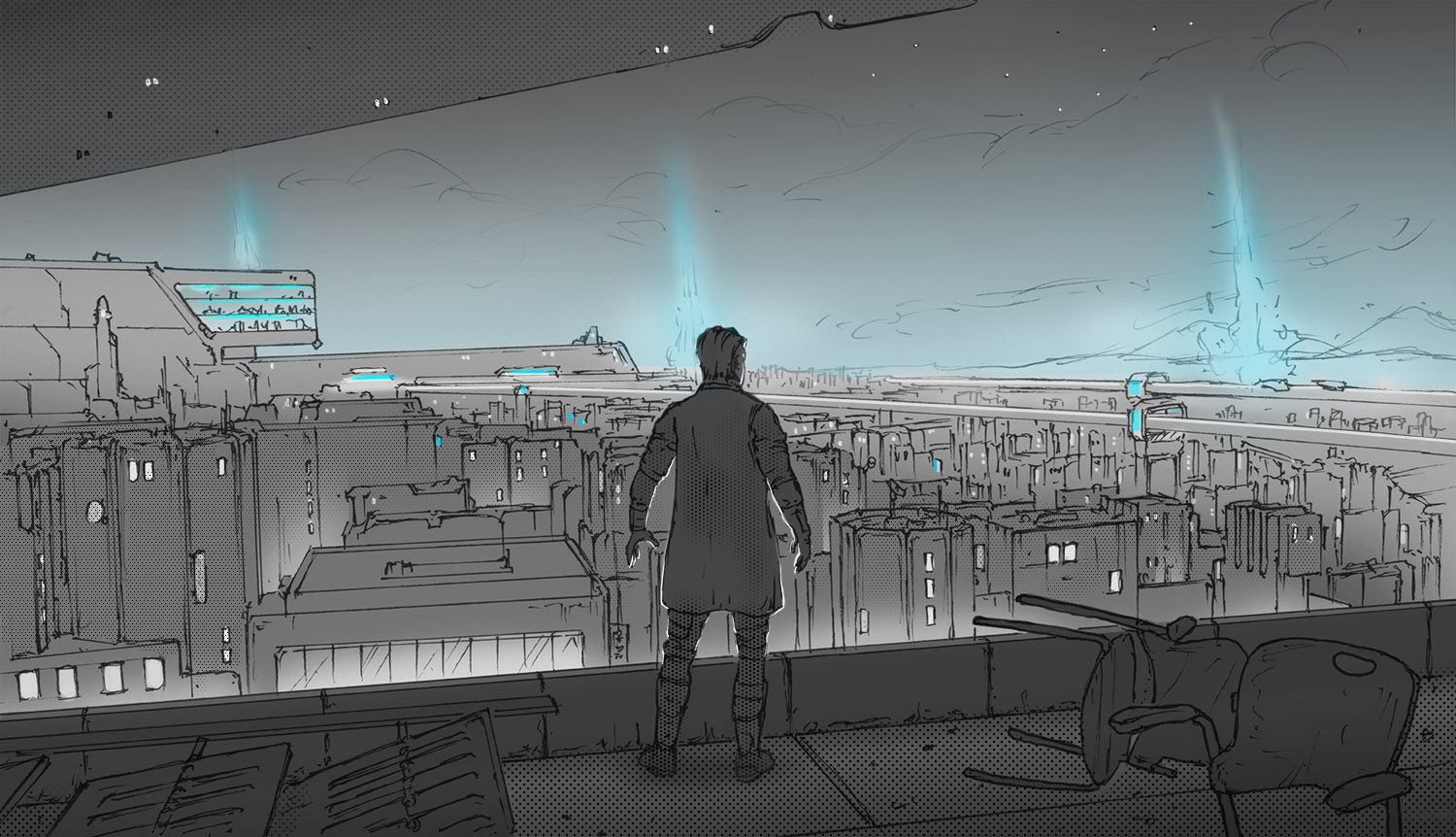 The view was nice; Troy couldn't see Axis pillar – it was hidden behind one of four large triangular structures surrounding center of Mira – but Pyrax had fifteen floors and was taller than most building near it, so he could see most of this half of the city. It was true night, short three hours of Hades and Logan both absent from the sky, and Mira was tangled in web of myriad artificial lights.
That's it, no more images here for you, so go straight to reading.
Although Red Crown is a prequel to Minotaur and will be bundled together with the game, you don't have to read the book to understand what's going on in the game. We just thought it's a cool thing to do, and it'll be fun.
Don't forget to stay in touch and follow updates: become a member here on IndieDB, subscribe to newsletter on our website or like us on Facebook.
Cheers from Mira DC,
U7 dev team