We have very exciting news to share with everybody.
We have our second biggest update video with game mechanics. On the video you can see the five different colour schemes for the different types of weapons.
Jennifer Valentine. Our first completely modelled character. Take a close look. She is wearing the sound and motion arm module, and the health indicating monitor arm module.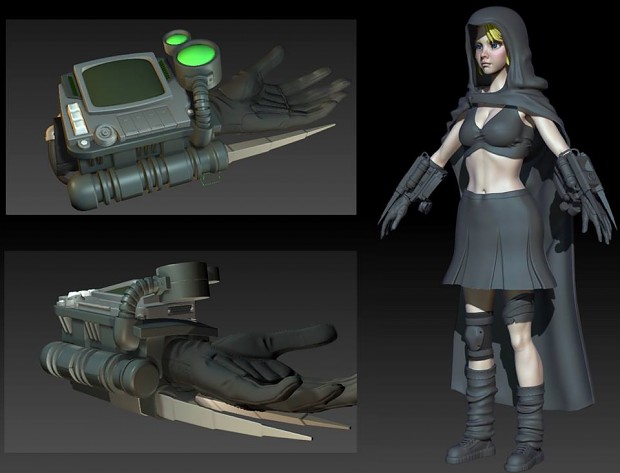 IndieGameMagazine wrote an article about Red Awakening called 'Red Awakening Enlivens First-Person Shooter Mechanics' and it is available on the following link Indiegamemag.com
We have updated our IndieDB page design as well as our website design.
Feel free to criticise. Your opinion is highly valued