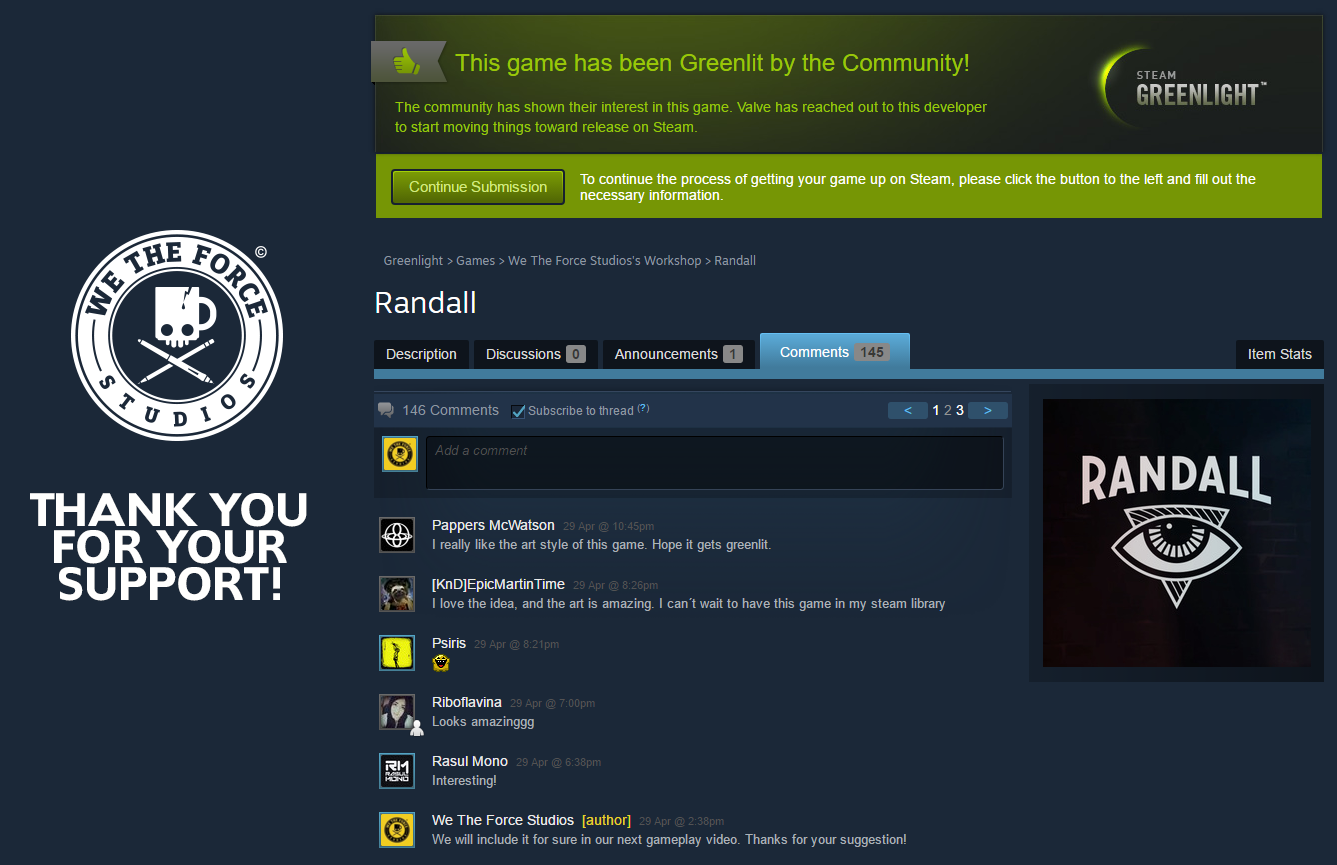 We are so glad and inspired! The feedback was stunningly positive!
---
We've been working on Randall for two years now. One month ago, we decided to give our Greenlight campaign a go, and in only 26 days, we reached the goal! It's been a loooooong way since we drew the first sketches and made our first programming tests. It's amazing to look back and realize how much we've improved the concept of Randall and how much we've grown as a team.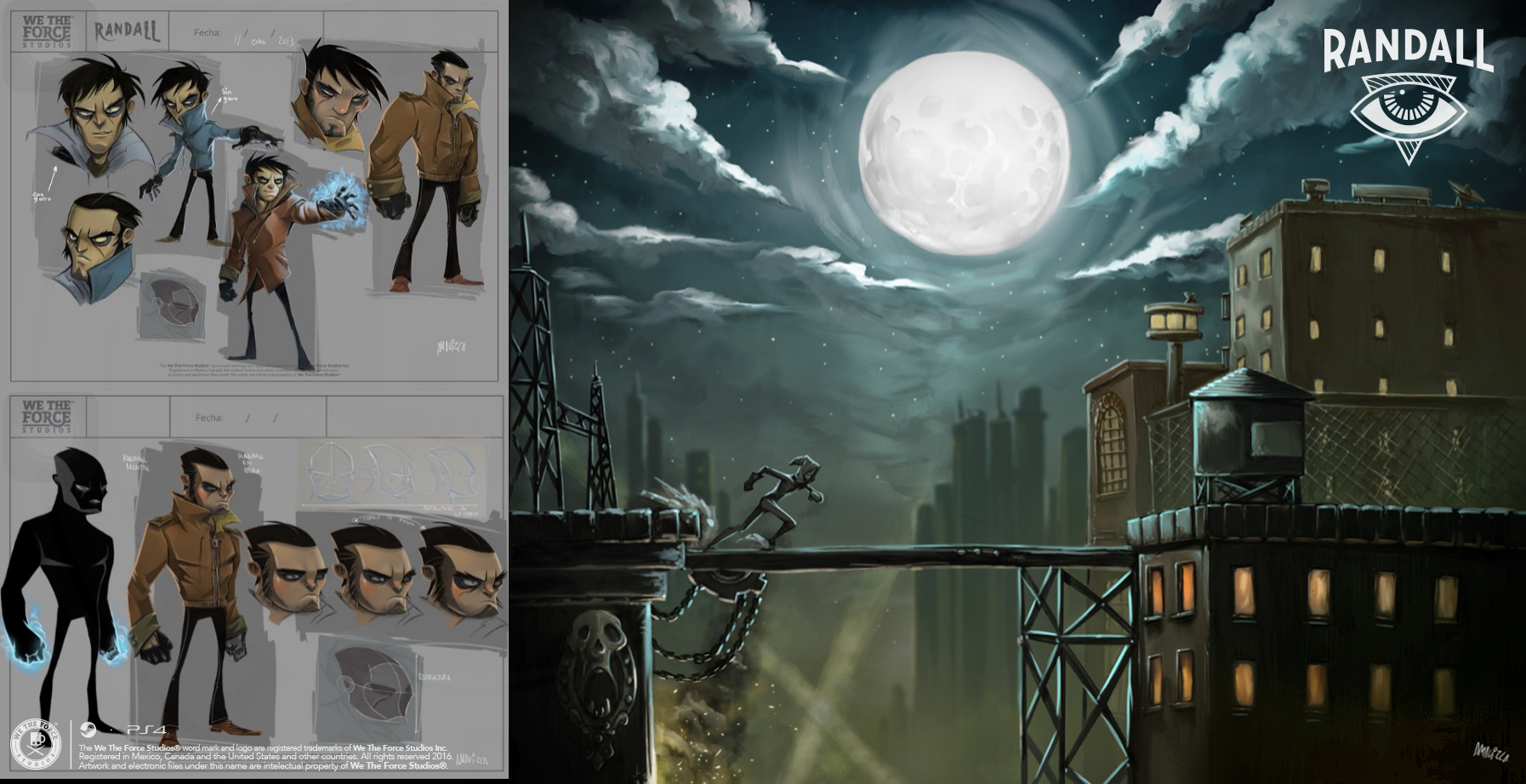 When we started, we had something really different in mind. A lot of crazy ideas we thought they were amazing, but we had to discard because they were a little bit ambitious or didn't fit Randall's universe. But in the end it was all for the best! We like how the game looks like now, and we are polishing it so we can step in the spotlight with proud and give you guys a wonderful game!
Stay tuned and check our Greenlight page for updates about the releasing date!