We did a lot of digging to find a better way to make Quadropus Rampage more beautiful. My tendency as an artist is to work really hard on characters while ignoring nearly everything else, something evident in this earlier screenshot of the game --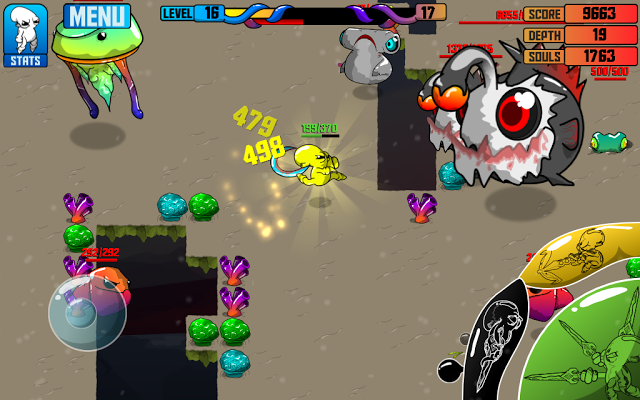 The environment "art" in this case is both mixed in perspective and consists of 9 solid brown tiles with the occasional black line. Not exactly exciting, or remotely screenshot worthy.
So this week I took some time to stretch as an artist and actually focus on the feeling the environments can give. I am more than happy to show the results. This is the sandy area, mingling with the stone one below. There are 4 more that gain in craziness the further you go down into the abyss.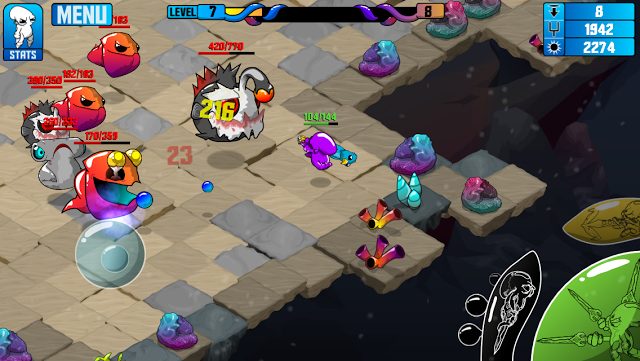 Next week we'll be pulling hard on people's tear ducts as we scope out and embed the story we have planned for the game. It should be a lot of fun and a good interaction to make our players really care about what's happening and, hopefully, fill them with an unquenchable bloodthirst for the creatures of the abyss.