We wish to apologize and thank everyone who have contacted us regarding the stretch goals, our mistake in forgetting to convert the final estimate to GBP has now been corrected. The goal for console port is set to £45k as well as moved up a spot in consideration for the support console backers have given us.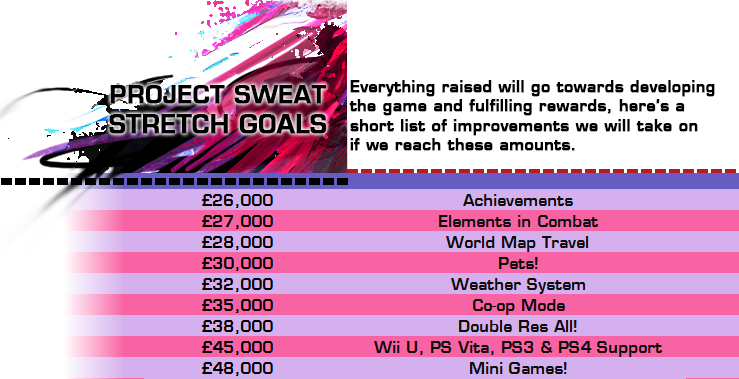 On another note, We want to confirm that are working to get a video up which will show what everyone has been asking to see; the combat!. Please look forward to that =]
And again, thank you for all the support!