With over two years of work put in to this game, I do believe it's time for the world to see. Creation Zero is such a huge project that summing it up in short sentences seems nearly impossible and that's not necessarily a bad thing.
I'll be posting news about the game right here on indiedb in spurts so as not to give away to much to fast. Creation Zero is an action RPG game with the ability to create everything! If you see it in the main adventure, you can make it yourself. ;-)
This game offers single player and multiplayer as you create your own character and take on the adventure set ahead of you. Player customization is far more in depth than many RPG games and allows the players to change nearly everything about their character.
I'll be showing more features, posting videos and explaining the goal of the game as time goes on, so stay right here and get ready for a wild ride!
Here is a bonus for you guys! It's a screenshot of a house I built just to show off some items such as weapons, clothes and decorative objects. Images posted are not of the final version of the game and the visuals and gameplay are most likely to change over time.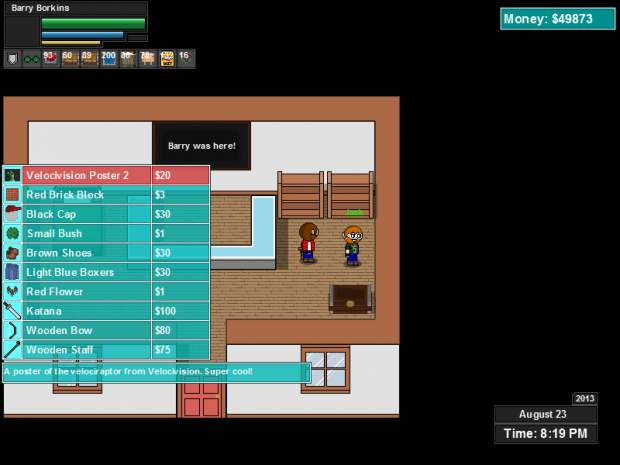 I'm looking forward to the long ride ahead!