After last month exam period hiatus, we've resumed ReactorHeart's Development, and this time with a number of news about the project.To begin with, this year Francisco Viña and I (Nestor Viña) will give a talk in the annual festival "Tenerife Lan Party 2k13" about how has been the project since the beginnings,its current status and what's scheduled for the near future. For further Information, see this.
Of course, we'll bring our first merchandising generation (reserved for a few selected people :D)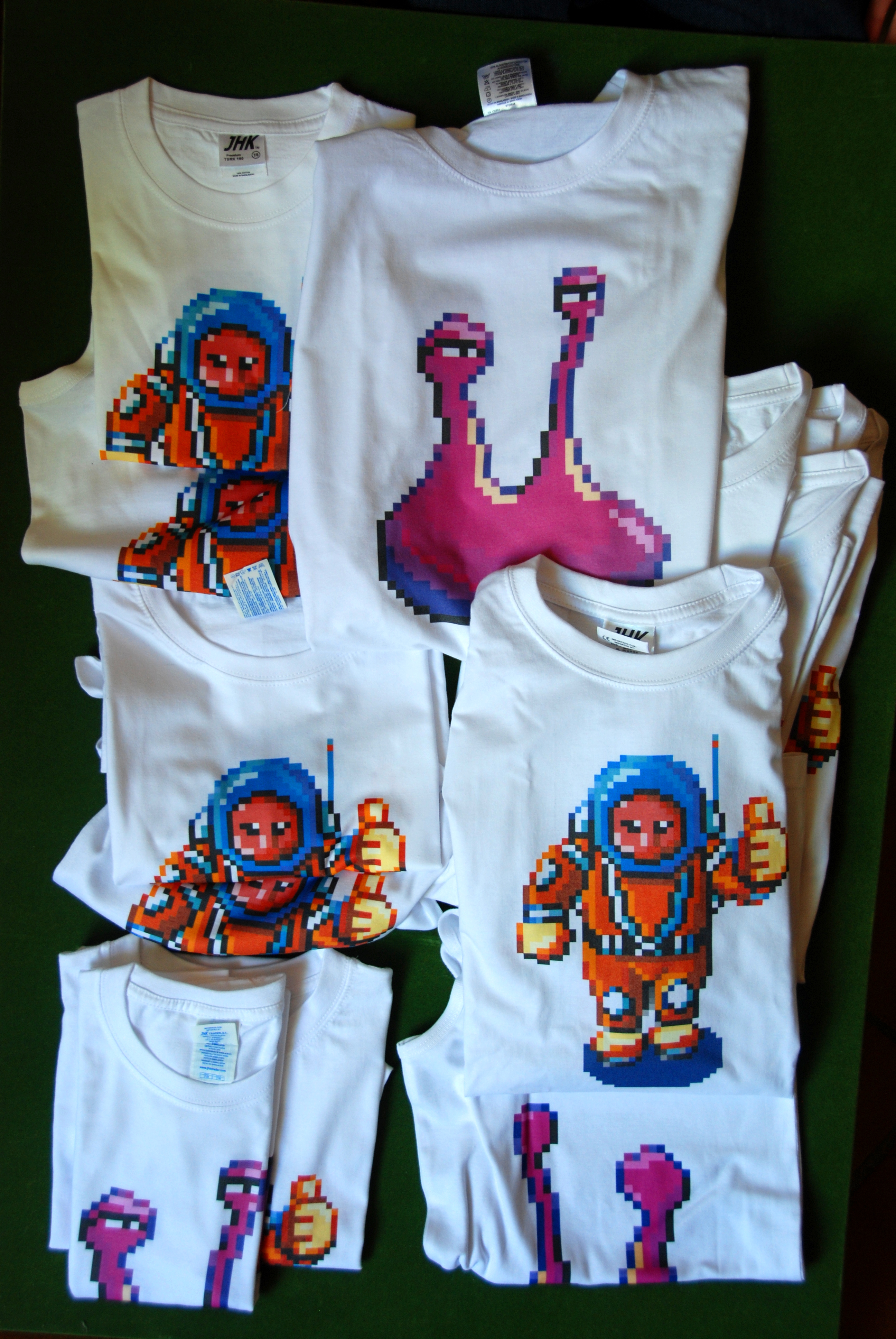 In addition, we've decided to release the first, though alpha, playable version for the TLP 2k13 opening date, in the 1st of July, so stay tuned.This is the work we've been working on, so we've focused on the massive bug fix and details, as well as on other new features. Here is the changelog since the last update:
A helluva number of bugfixes
Added basic mining system
Added some new minerals
Mineral spawning frequency fixed
Added first set of crafting schemes(needed materials+crafting = result)
Added painting system
Enhanced shades
Now the blog is being translated to Spanish, so there will be a Spanish and an english version in no time. We owe many thanks to The TLP 2k13 organization team, Innova7, for giving us the opportunity to have a place in the event.