Developer Kyodai has announced its debut game, a first-person, sci-fi adventure title for the Oculus Rift called Project Elea. Set in a world of interstellar travel, and with a story inspired by classic 20th-century science fiction, Project Elea looks to explore themes of human identity and artificial intelligence. The official announcement's story overview gives off a System Shock-like horror vibe:
"Playing as Elea, you will navigate the hallways, control rooms and ecosystems of Pilgrimage II, the ship set to colonize Solace, a yet unexplored Earth-like exoplanet. In order to save the ship and uncover the mystery behind the disappearance of pioneering mission Pilgrimage I 15 years ago, you'll have to aid crippled Kazumi in fighting off an eccentric invasive intelligence that wants to take control, that has been waiting in the darkness of space, preparing..."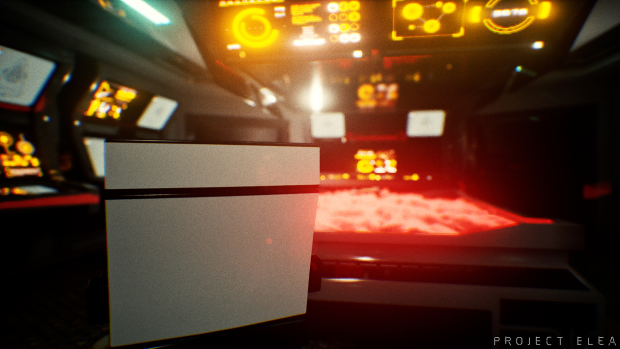 The developers mention that they are big fans of first-person exploration games such as Soma, Gone Home, Everybody's Gone To The Rapture, and Ethan Carter. To this end, Kyodai thought virtual reality would be a perfect fit for a game that plays off that formula.
Project Elea is currently only being developed for the PC and Oculus Rift, however Kyodai is hoping to bring the game to PS4, Xbox One, and the Nintendo NX.