Good Day folks!
Sharing some fresh news on the release, status of PDF & the private Beta.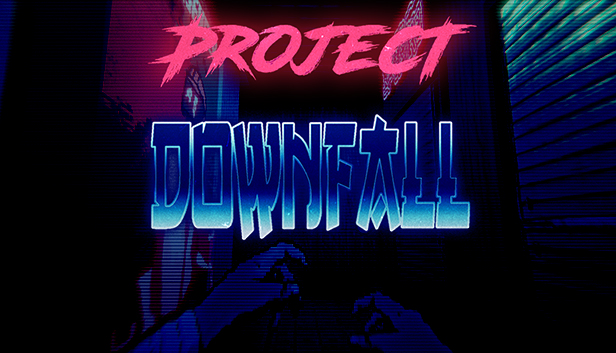 First off thanks to those who took part in the private/closed Beta! We appreciate the feedback and hope you enjoyed the ride. Due to the upcoming release, temporary Work In Progress levels will soon be removed from the main build. This includes:
-The freeroam hub level (accessible after completing level 3)
-Associated levels with the freeroam hub (Kyoncha exterior, Chinatown and Talltrees)
-Levels 6 & 7
But fear not: this is only temporary and they will return during Early Access, once they are polished up enough. Not to mention the game will continuously be updated with even more cool stuff (as stated in the Early Access and Steam description): such as more multi-staged levels, new combat moves, finishers, weapons and so on..
If you'd like to get access back to the WIP levels, feel free to get in touch and I'll arrange a private Beta branch and password.
So right now the STEAM Early Access Release is set for the 15th of March. The biggest changes revolve mainly around multiple tweaks, fixes and optimisation. Many of you complained about the lighting in the toilet in the first Sabotage level-this has been fixed as well as more visible bounds in the following club level. Lighting has been also adjusted in one of the skinhead level(Rising High): as not too venture too much into spoiler territory, those who played it, ought to see the improvement right away. Basic Polish language has also been added (very basic and will still need some work) as well as smaller visual tweaks and details in majority of the Release ready levels. Oh yeah, AI has also been tweaked and difficulty differences are even more varied now and there are some new bullet hit particle effects. So there's that, and a whole lot more. But let's leave it at that, otherwise everybody will skip this wall of text;)
Apart from that, as some of you might have noticed, Project Downfall shares the Sinless lore, albeit is taking place before the Ports became mandatory. You can be sure there will be even more tie-ins as dev progresses.
Apart from that, we got a new logo up. Also working on some new art as seen below(still needs quite a bit of work though):

So hope to see you all soon in the jolly selfmedicating-thug-maiming world of Project Downfall. As with all Early-Access games, feedback from the community is going to be crucial! We can't wait to get started :D But before I checkout here are 2 screens from new upcoming levels and enemies: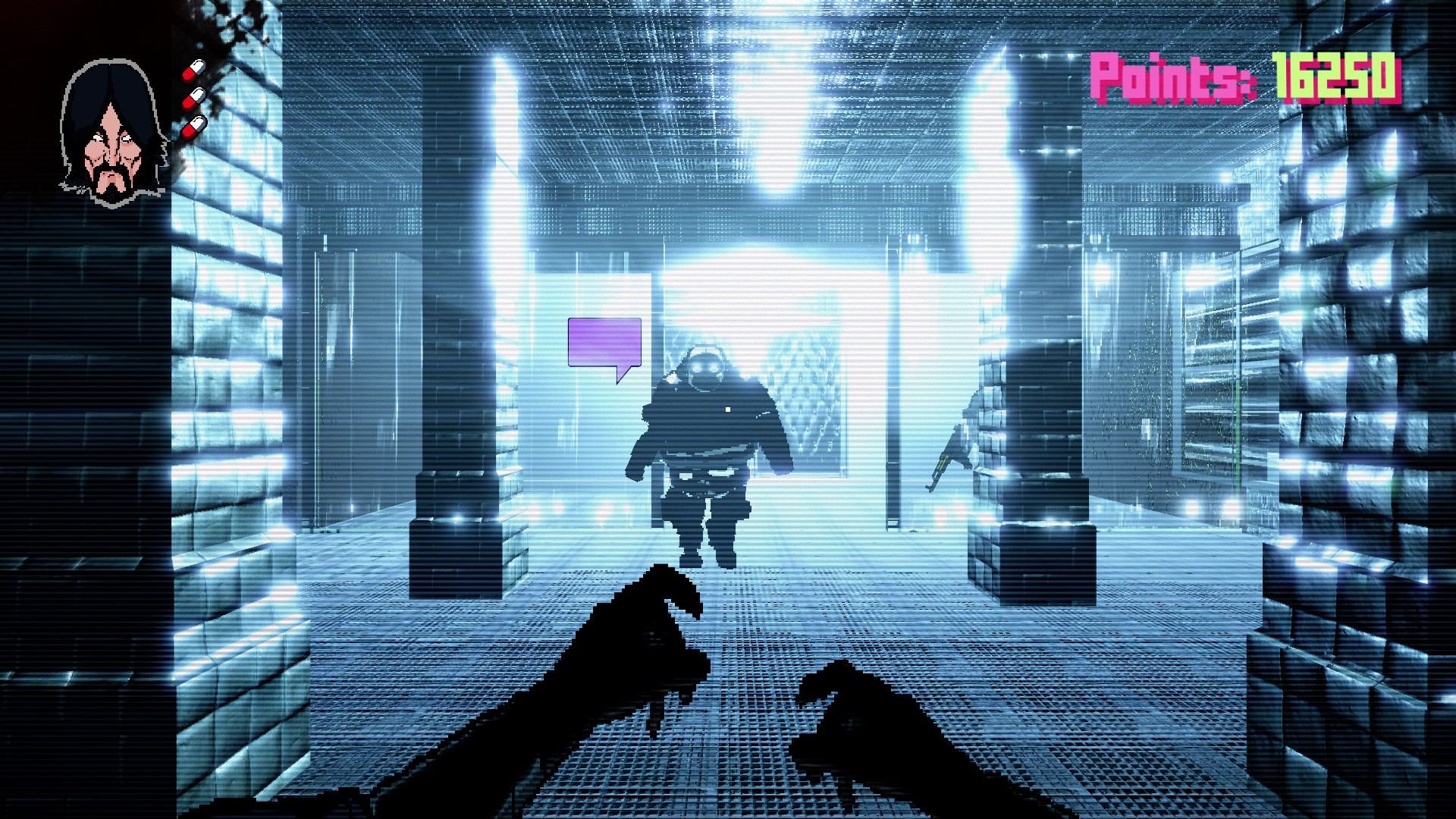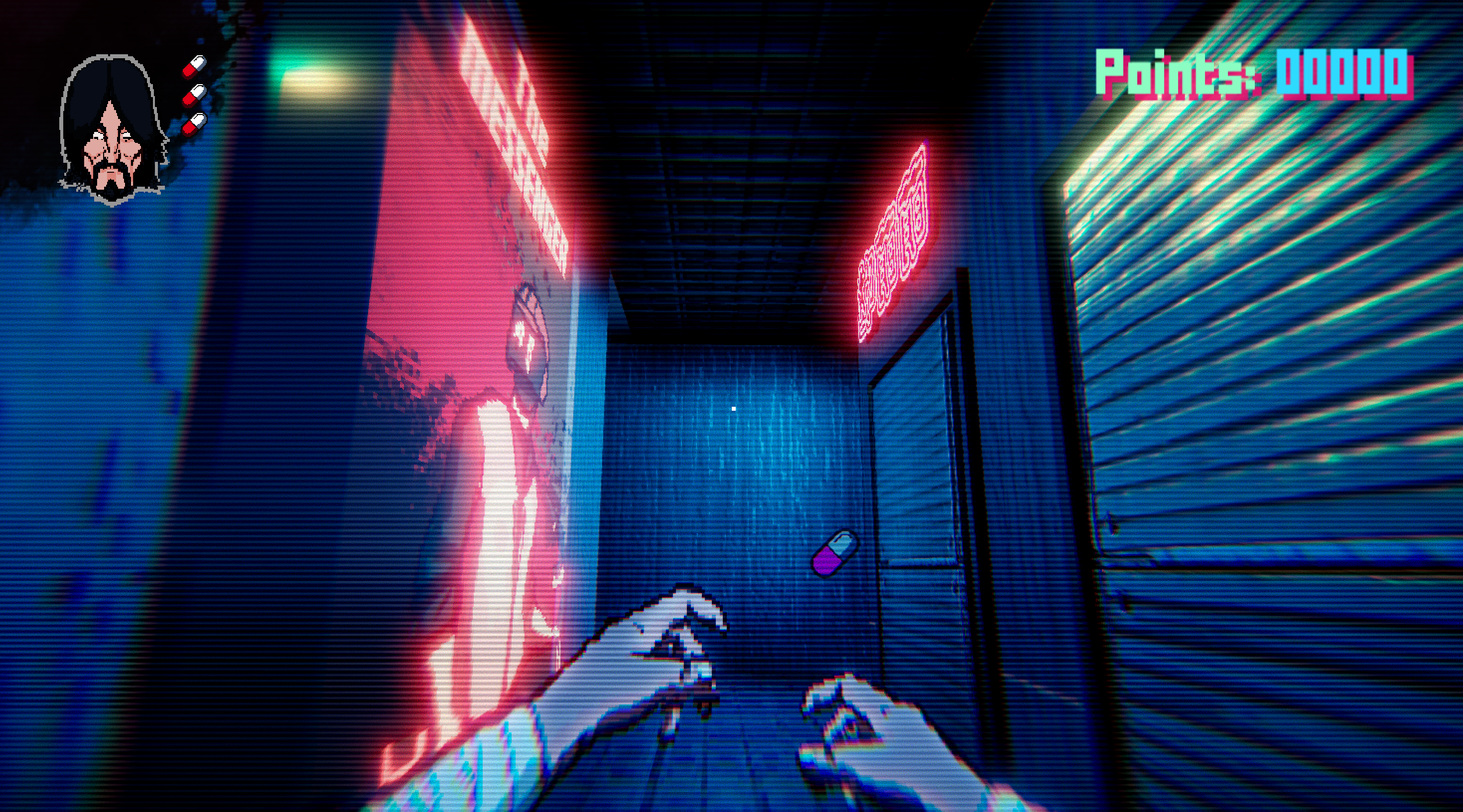 Till the next one!