Progress Update:
Since my last post I have added the code that allows you to challenge the Sanctuary Guardians as part of a "Right of passage" which is a subset group of the quest system. I have also drawn a few new concepts for the Guardians and modeled some of there RIGs.

I have also made a concept for the "Gun Smith" in the game. This is an NPC that is responsible for allowing you to modify weapons and armor. You do not get to meet this character till the 4th District.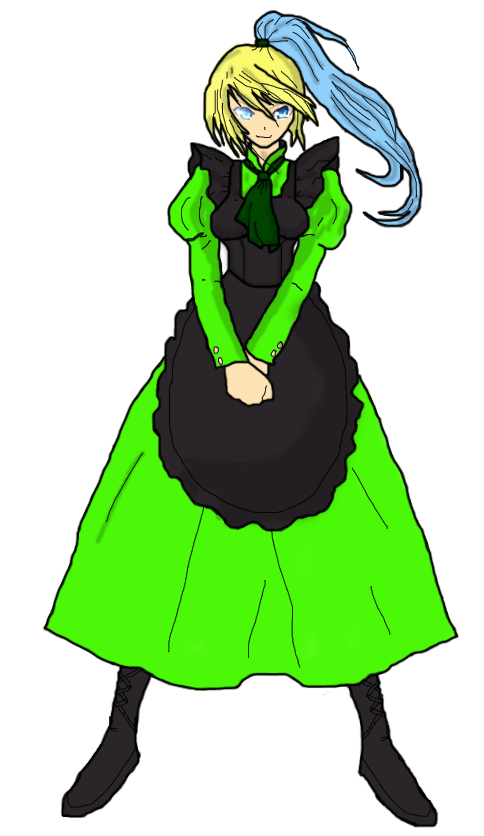 Next addition to the game is a small but important one, until now when you played the game you just jumped strait in to the game play but I have now added the coding and menu art needed to start new games allowing you to choose which character you want to play as and entering in your call sign. The game sequence for a new game now goes like this.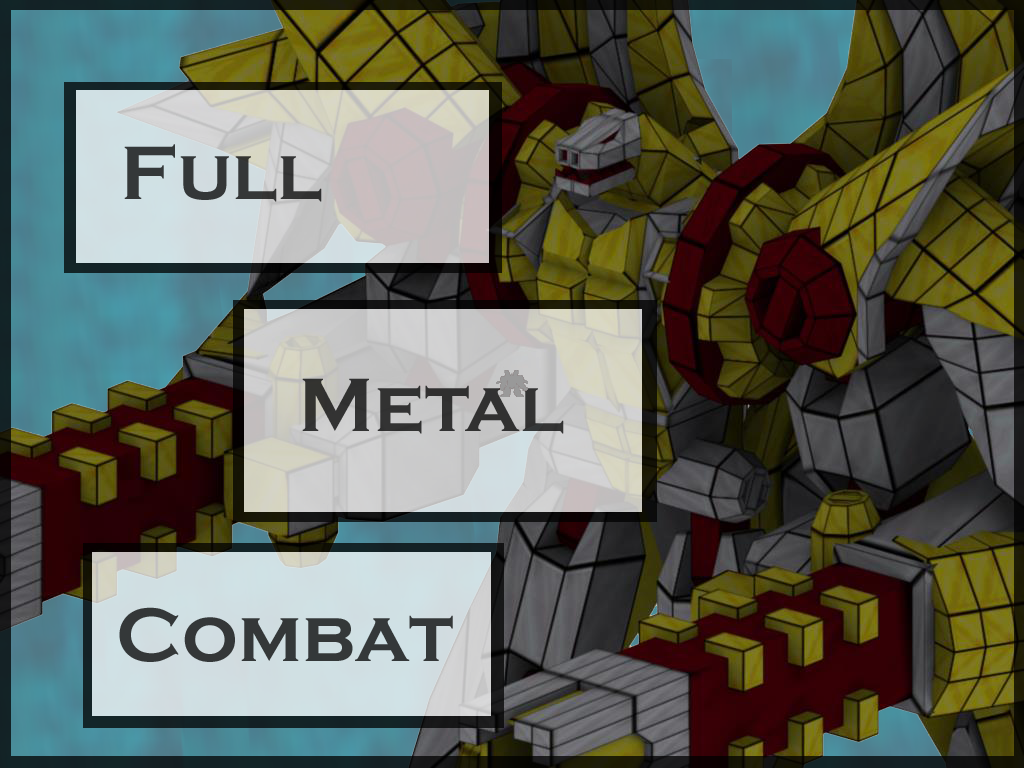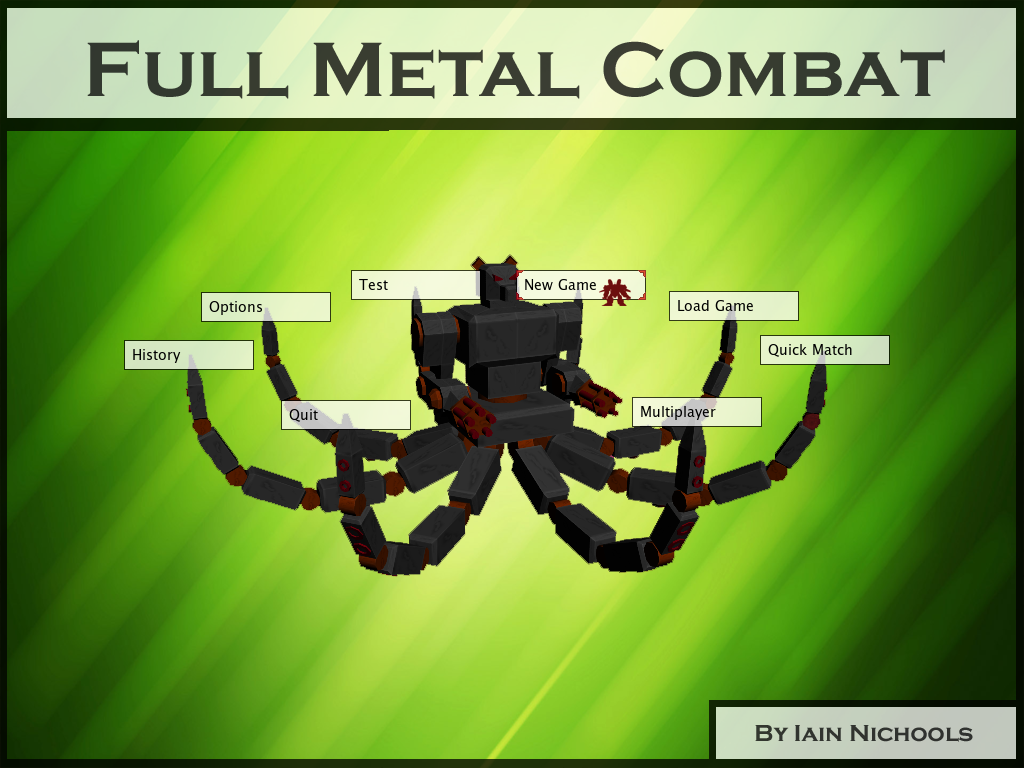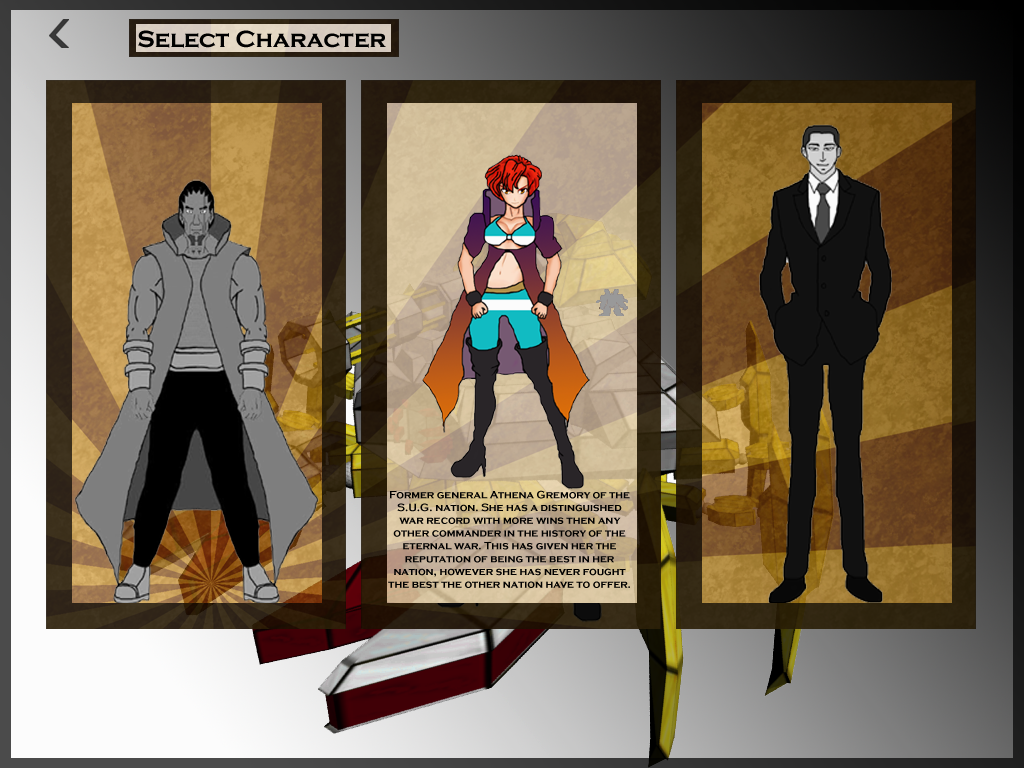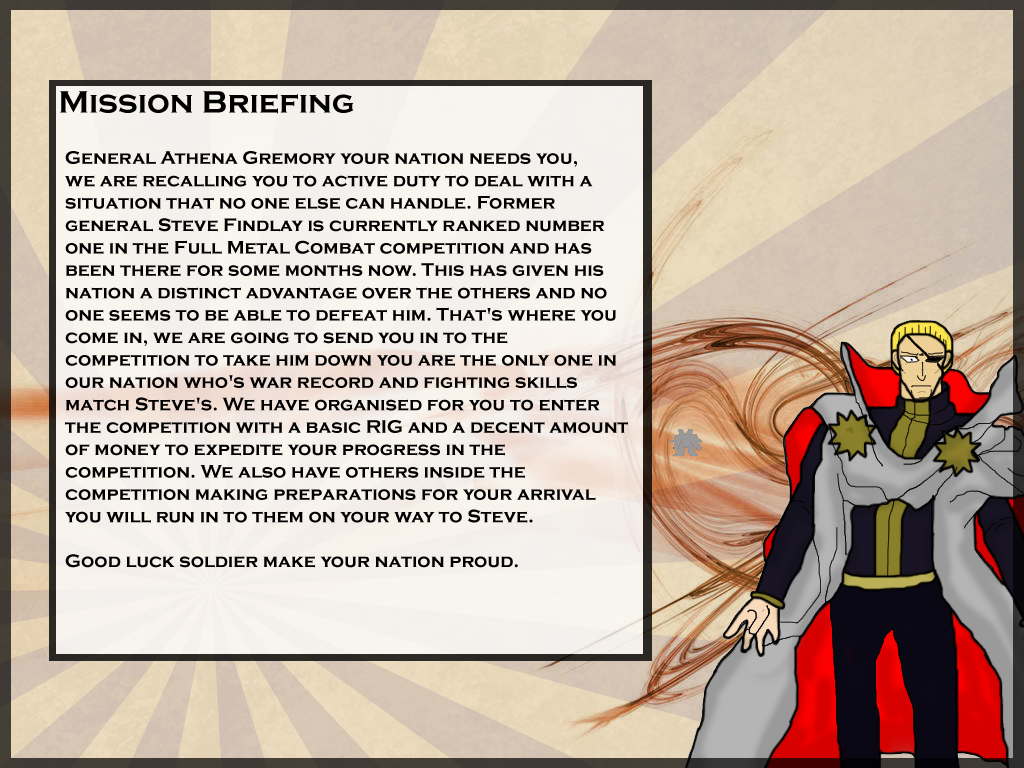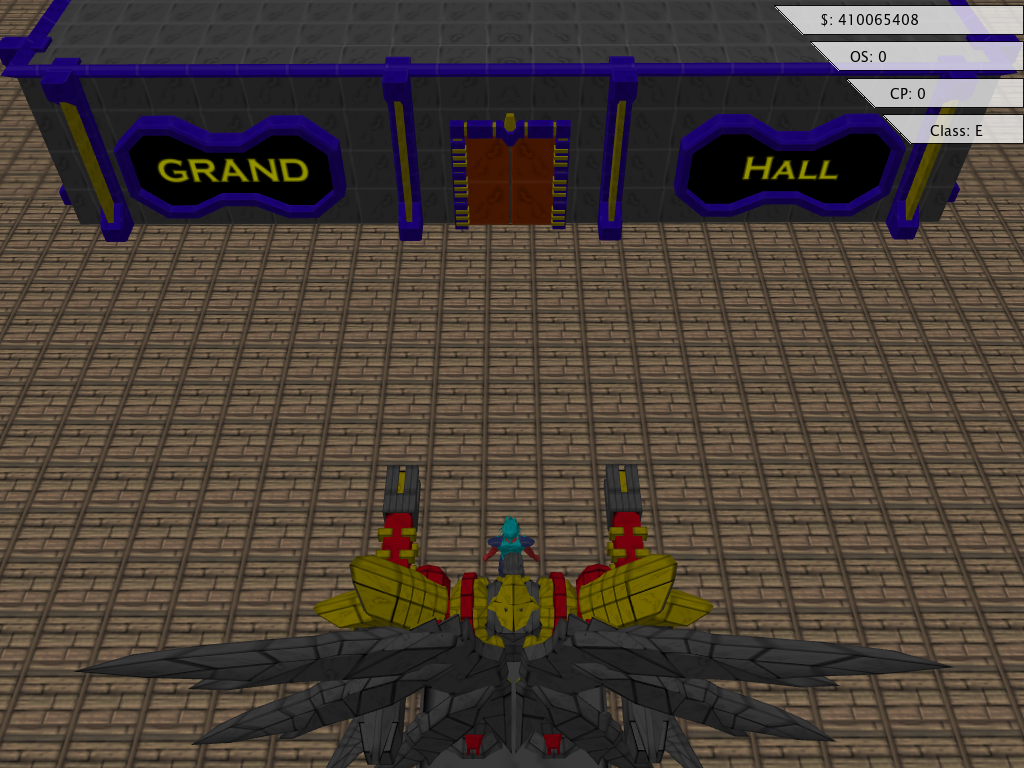 They are the more interesting changes I have made of late the others are small code changes and the testing of the idea of adding the ability of temporary fusing with AAUs to boost power. Which will likely become a full game feature.
My next goal is to make some test RIG art work so that when you are configuring your RIG in the game you can see it change as you do it visually not just in the stats.
Thanks for your time as always if you would like to know more about the game please ask and look at my face book page where I do regular updates about the game. :)