I wanted to give an update on progress for The Legend of Equip Pants, especially because I've finished the menus and also updated all the old Episode One sprites to the new bigger, higher fidelity style.
Episode 1
I need to finish achievements / level accomplishments

Entity programming, story, level map are complete

Play testing "complete" (is it ever really? heh... probably need to test again after art changes.)
Done!

Art needs some updating (I switched to larger character sprites while doing production on Episode 2, as you can see in the image.)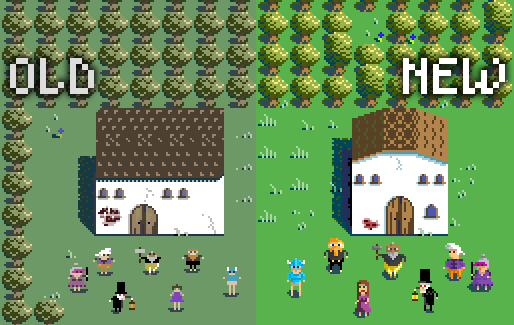 Check it out! Updated tiles and sprites! These are just some of the characters.
Episode 2
Entity programming, story, level map, and art are all complete

Achievements are written

Again, I've already done play testing for this episode, but will probably do some final re-testing.
Porting to iOS
Working on making sure game looks/plays the same on different device resolutions

Episodes are running on my iOS devices!

Done!

Working on mobile input controls
General
Need to do payment integration for the release platforms - Big remaining TODO!
Done!

Need to rebuild episode select / progress menu, pause menu, level complete / achievement menu in a cross platform way

Done!

Need to save player data
Here is a screenshot of me building the menus in the editor.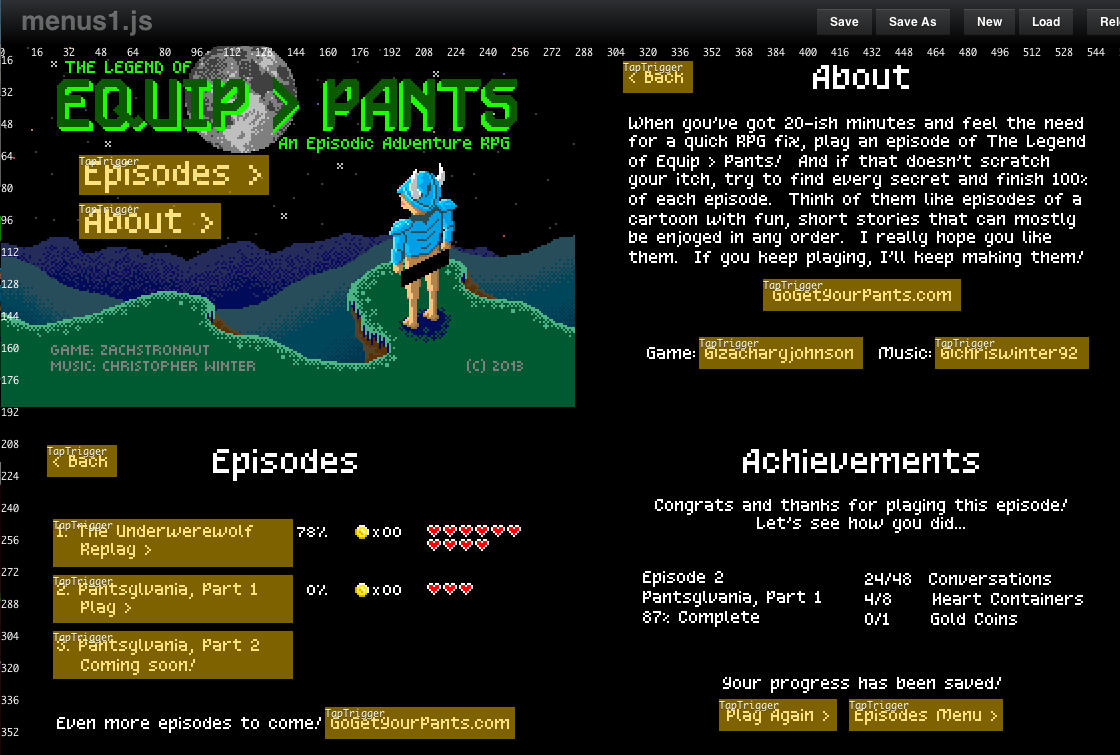 Thanks for reading!