Hard at work
Having posted a flurry of content a few weeks ago it might appear as though all work on Moon has ceased. My hope is that you will be glad to hear that's most definitly not the case. One man game development is a pretty slow bussiness (especially when it's not full time development). My aim is to release updates when I can and try my best to keep you all informed when I can't.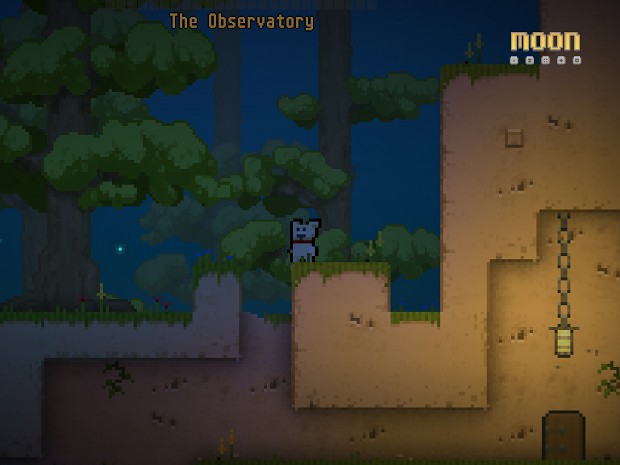 Progress
So what have I been doing since I released the pre-alpha version?
For one thing I seem to have broken the data for the pre-alpha, rendering all the installed versions mostly non-functional, which I'm very sorry about. I promise not to do that again in the future if I can avoid it.
I've been adding the features that people have most requested; the ability to start a new game and the option to control Dog with the WASD keys. We've also got particles, NPCs, a little intro sequence and lots of bug fixes.
So, as you can see, it's coming along.