This is the first news post of Shadow Lore, a stand-alone game being built on the Torque Shader Engine. We've currently been making a lot of progress. We have been producing several monsters, most of which are shown here. We also have recruited several talented people however they unfortunatly are not signed up here at moddb. Much of the work that we have done has been shown through the forums, however some has not which we are now showing, and some you may have seen before. All the work shown is still in progress, however some needed more work then others.
For the two Elementals that will be shown, the Death and Water Elementals, there are video files along with it. Both videos were compressed with a DivX 5.1.1 codec so make sure you got it to view them.
This here is the Death and Water Elementals, the Death being the black one and Water the blue, of cource.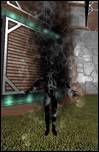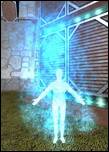 And here are the two videos showing their auras in motion:
Planetgargoyle.com
Planetgargoyle.com
Next is the first monster made of Shadow Lore, the Familiar. The skin is still undergoing much work and rework and will change for the final product. Also an aura will be added to the Familiar as well.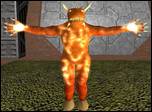 The next images are some of the newst models made, the Minotaur, Succubus, and Town Elder.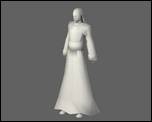 And finally we have a sketch done by ShadowDragon, this is a work in progress concept of the Ice Fiend.
Thats all for now, however much more content will come in the near future as we are quickly growing and getting much done. Expect more from the Shadow Lore team soon!