Black Curtain Studio, renowned for the horror game One Late Night, unveils a new type of action/horror/exploration fusion in their new game "MÅRD".
In-Engine Teaser Trailer and Dev Screenshots Released. Full game of MÅRD will be made available for PC during 2016, announcement will follow.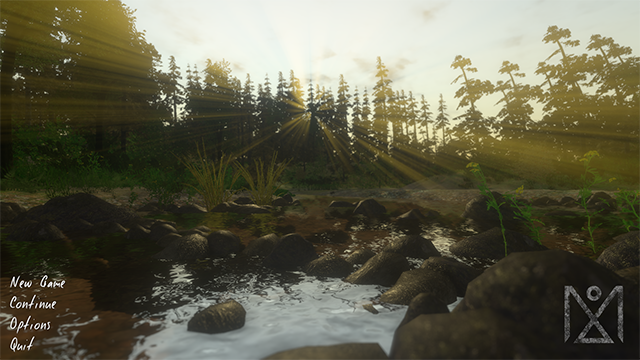 Inspired by Scandinavian mythology, the wilderness and beauty of the northern Swedish nature. MÅRD is a game with horror elements where you want to explore. Hunt or be hunted are the bywords as both the wildlife and other things will put your life at risk as you attempt to explore the vast forest wilderness with only a very limited supply of ammunition at hand. With MÅRD, Black Curtain Studio - developer of the One Late Night series - aim to make an emotional impact on the player with a mystical atmosphere, immersive storytelling and a fight for survival.
It's set for release on PC via digital distributors in 2016.
You are a detective who takes some time off from the precinct to drive up to your late father's cabin, which he has left you, somewhere in the woods of northern Sweden. On your journey you are accompanied by your dog "Speck", a German shorthaired pointer. The cabin itself seems to be left in the same condition as your father left it and you find a wide assortment of old strange books. They tell of an ancient legend of a mythological creature which the native people believed to have protected the land. You also find a collection of notes left by your father. But everything is not what it seems. Determined to find out what drove your father to spend his final months in isolation in the cabin, you set out to investigate.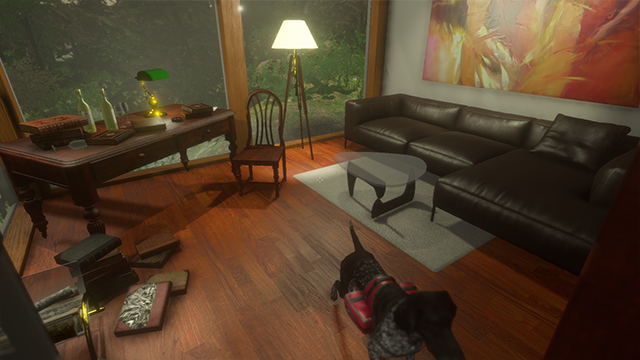 The game is being developed with Unity 5, as well as other exciting technology, not before seen in previous games from Black Curtain Studio.