Good Morning, Fans!
First off, THANK YOU! I've been blown away by the support we've received from the community. We're working tirelessly to continue fixing any bugs you discover, while expanding and improving our Early Access title. As many of you have noticed, our best Chapter is Chapter Two: The Roommate. To help improve the other Chapters to this quality, we've begun our expansion process early.
Expansion Areas
Chapter Zero: The Story
We've begun our expansion of Chapter Zero by laying the groundwork, although still mainly inaccessible to players right now, for our Upstairs Biology Offices (Area) where Sergeant Thompson will continue his patrol for quite some time longer, rather than proceeding immediately to the basement after the "events" that take place in the Library.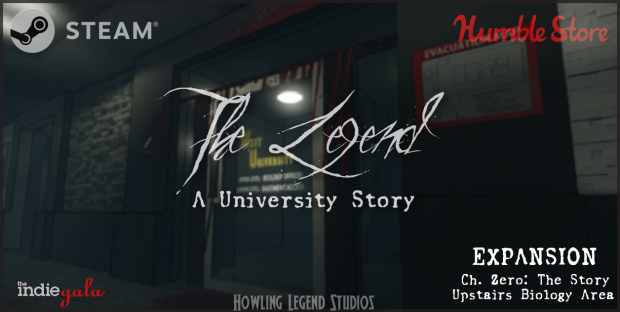 Similarly, We've begun laying the groundwork for our new expansion area in "C1: The Oracle" as well. This area will focus on the Psychology Department of West University, and thus, giving Officer Morrison more cameras to watch while he maintains his duties as the new Rookie dispatch officer.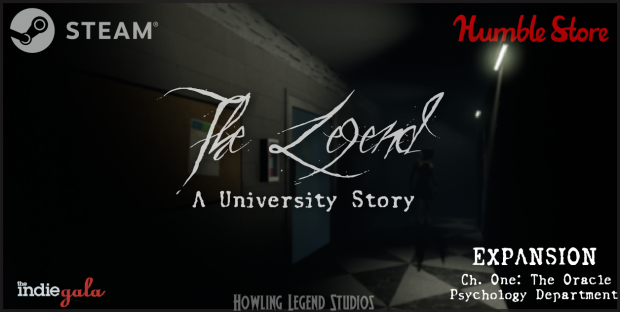 ---
Build ChangeLog(s)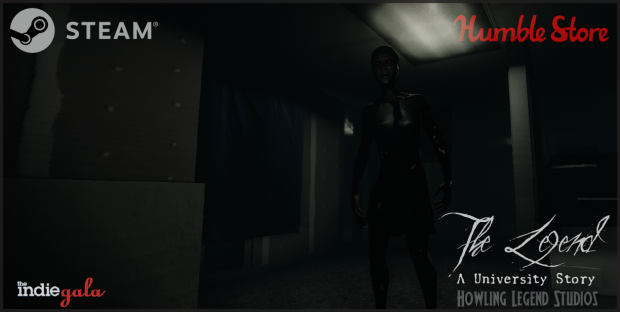 Build 0.8.2a - July 31st, 2016
Chapter Zero
⦁ Fixed: Front Desk Clipping
⦁ Fixed: Study Room Sequence (Audio)
⦁ Fixed: Veronica Speech (3D Audio)
⦁ Fixed: Ghosting/Audio Fade during Veronica's close sequence
⦁ Tweaked: Player death sequence
⦁ Tweaked: Time of Day (Reduced Film Grain)
⦁ Tweaked: Area patrol times
⦁ Tweaked: Veronica's Patrol (Speed, etc.)
⦁ Improved: Basement Final Sequence redone
⦁ Added: Early Access Disclaimer
⦁ Added: First stage of new expansion area (Upstairs Biology Offices)

Chapter One
⦁ Fixed: UI (UPD Online, Text on number buttons preventing dial buttons from being clickable)
⦁ Fixed: Player Death Sequence (Cut to Black, then nothing occurred)
⦁ Tweaked: Time of Day (Volumetric Fog & Film Grain)
⦁ Added: New sequence in the Dispatch Office
⦁ Added: First stage of new expansion area (Psychology Department)

Chapter Two
⦁ Fixed: Veronica showing up, and remaining in T-Pose by fallen lamp area

Menu
⦁ Updated: Build #
⦁ Fixed: UI (Not showing "Two: The Roommate")
⦁ Tweaked: Time of Day (Fog, Reduced Grain & Increased Photofilter)
⦁ Added: New Sequence in between lightning strikes
⦁ Added: Available Chapters Pop-up
Misc
⦁ Fixed: Characters Textures and Smoothing Groups
⦁ Fixed: Began fixing corrupted texture files (misrepresented in certain lighting)
⦁ Improved: Separated another larger Pak file into two smaller Paks for more lightweight updates

Build 0.8.1c - July 29th, 2016
Chapter Zero
Fixed: AI not responding to character movement in some instances
Improved: Death Mechanics
Added: More effects to Death

Chapter One
Fixed: UPD Online UI not showing all-parts

Chapter Two
Updated: Honorable Mentions in Credits

Menu
Updated: Build #
Improved: Atmospheric Lighting
Added: New effects

Misc
Improved: Split objects.pak into another sub .pak, to ensure smaller update sizes in the future.
Build 0.8.1b - July 28th, 2016
Menu
Fixed: Blood Transition
Fixed: V-Sync Effect / Increased Randomness
Added: 2nd Camera

Chapter Zero
⦁ Fixed: Paper on Desk
⦁ Fixed: Area 3 Audio
⦁ Fixed: Patrol Area 1 JS - Blood Transition
⦁ Improved: AI Tweaked
⦁ Improved: Basement Sequence
Chapter One
⦁ Fixed: Flashlight (Give)
⦁ Fixed: DoF & TOD
⦁ Fixed: UI (Officers Page) Background
⦁ Added: Random Disturbances to Cam 6

Chapter Two
⦁ Fixed: Misc Bugs
⦁ Fixed: Phone Backlight
⦁ Fixed: Bedroom Window (2)
⦁ Improved: Change Phone Use Key (From Tab to Right-Mouse Button)
⦁ Improved: Jumpscare(s) Cleanup
⦁ Improved: Phone Placement
⦁ Improved: Final Sequence & Credits
⦁ New: Added Hallway near final lobby to add ambience

Sounds
⦁ All SFX turned down -1Db
⦁ Scribbling SFX turned down -3DB
---
In Case You Missed It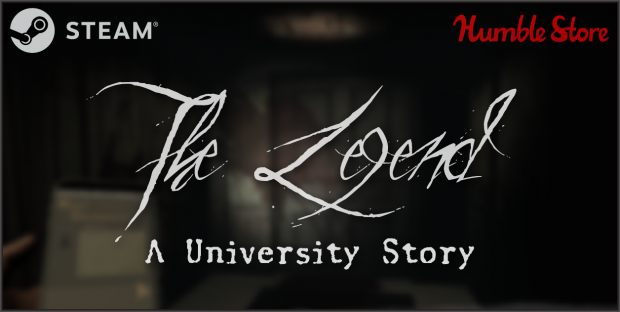 ©2016 Valve Corporation. Steam and the Steam logo are trademarks and/or registered trademarks of Valve Corporation in the U.S. and/or other countries.
Thank you for Everything!
Signed,

-Austin H.

Project Lead