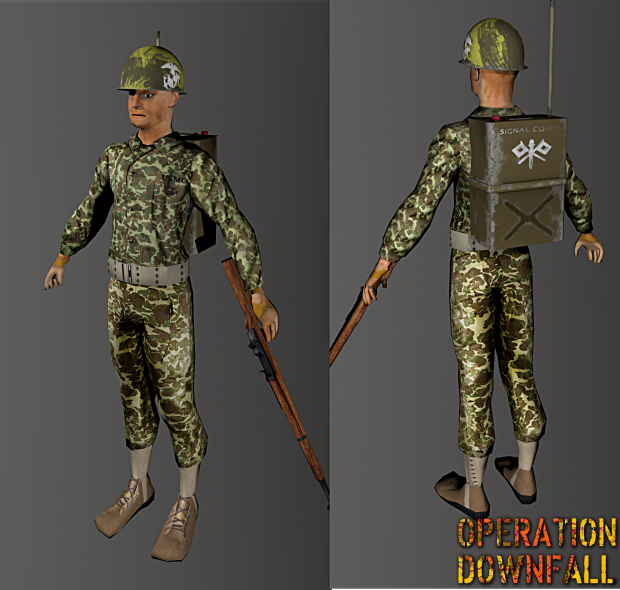 Hey there, we've been working on the first level of Operation Downfall, getting it ready for a Greenlight trailer and other things. In the first level, taking place at Shibushi Bay, Kyushu, you will be tasked with eliminating enemy machine gun positions as well as destroying an enemy coastal battery. You will be armed with a Garand, a sidearm, as well as grenades.
You will make your way from an Amtrak into the enemy trenches, where the enemy has fortified themselves with whatever they've been able to get their hands on. They will not be numerous, but granted a single round can mean the difference between you going home in one peace or in a body bag, it won't matter much.
The enemy will be largely armed with their typical Type 38 bolt-action rifles, granting them a far slower rate of fire than you with your almighty Garand, but be warned; others will be armed with Type 100/46 which are far more deadly than your rifle in close quarters. Along the flanks they will also have machine gun positions to keep you from escaping, forcing you into near boundaries where they may easily gut you.