We've gone through a full month without showing the changelog, it's that time again! I know you are all anxious to see it!
As always please support us on Steam Greenlight!
Steamcommunity.com
Let me start off by plopping down the past few changelogs combined shall I?
You can now plunder enemy ships to gain building blocks for your ship when you defeat enemy team. Enemy ship explodes and sinks in a very nice way!
Attack command has been improved: If you use attack command on your friendly pirate your crew will attack that pirate, good when you need to get rid of some pirate
Some islands now have items on the floor.. example: rock, can be used as ranged weapon.
Starting gold increased from 500 to 600

Features

Added Tutorial Bilboard to the starting island showing game controls
Added ability to fast forward event texts by pressing space
Added KILL Camera
Added Anger effect, when your pirate has low morale he will have visual indicator showing his state

Visuals

Pirates now have new class emblems
When walking on the island you will now have some dust particles.. looks good
Cleaned UP some UI

Sun size increased by 25%
Features

Ships now sink if cannon inflicts critical damage to the ground level of the ship
Pirates can now navigate on the ship without walls!
Pirates can now jump if the height difference is small enough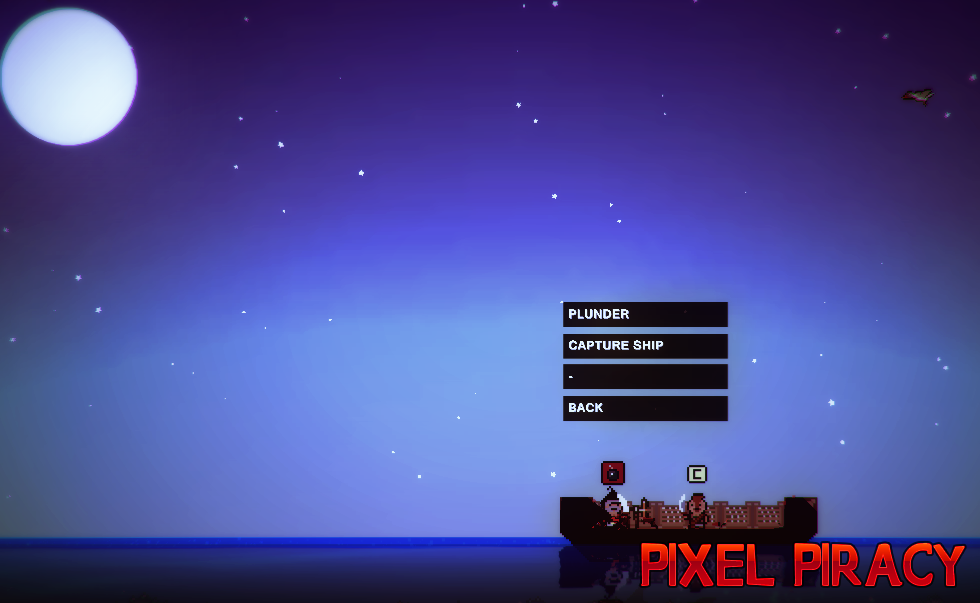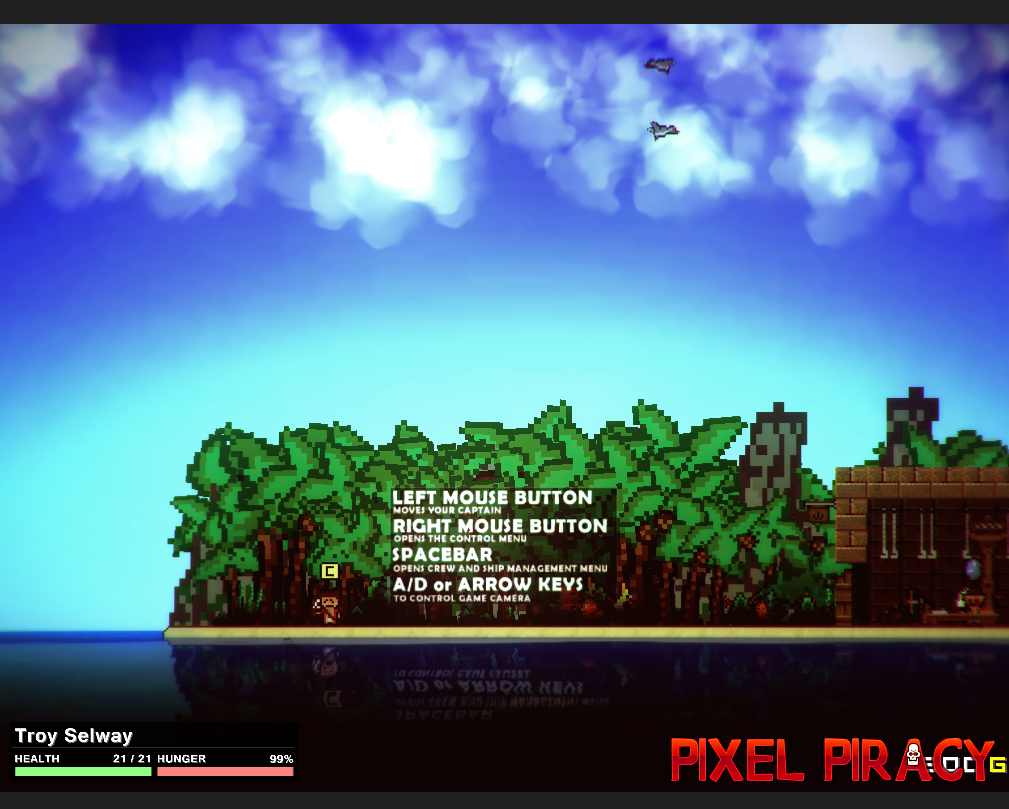 As you can see we have kept VERY busy this past month, and notice I'm ONLY mentioning the features and visual changes, not the dozens of bug fixes we have applied. We know you are anxious to try this new version but we are split between constant releases and our Steam Greenlight.
We ARE considering doing a Pre-Order via Desura and other channels due to the extremely high (read hundreds upon hundreds) of e-mails I get asking to do pre-orders. While it wasn't something we initially intended to have it's become such a large focus from the fans that we are actually inclined to do it.
MORE NEWS ON THAT LATER!