Hi there!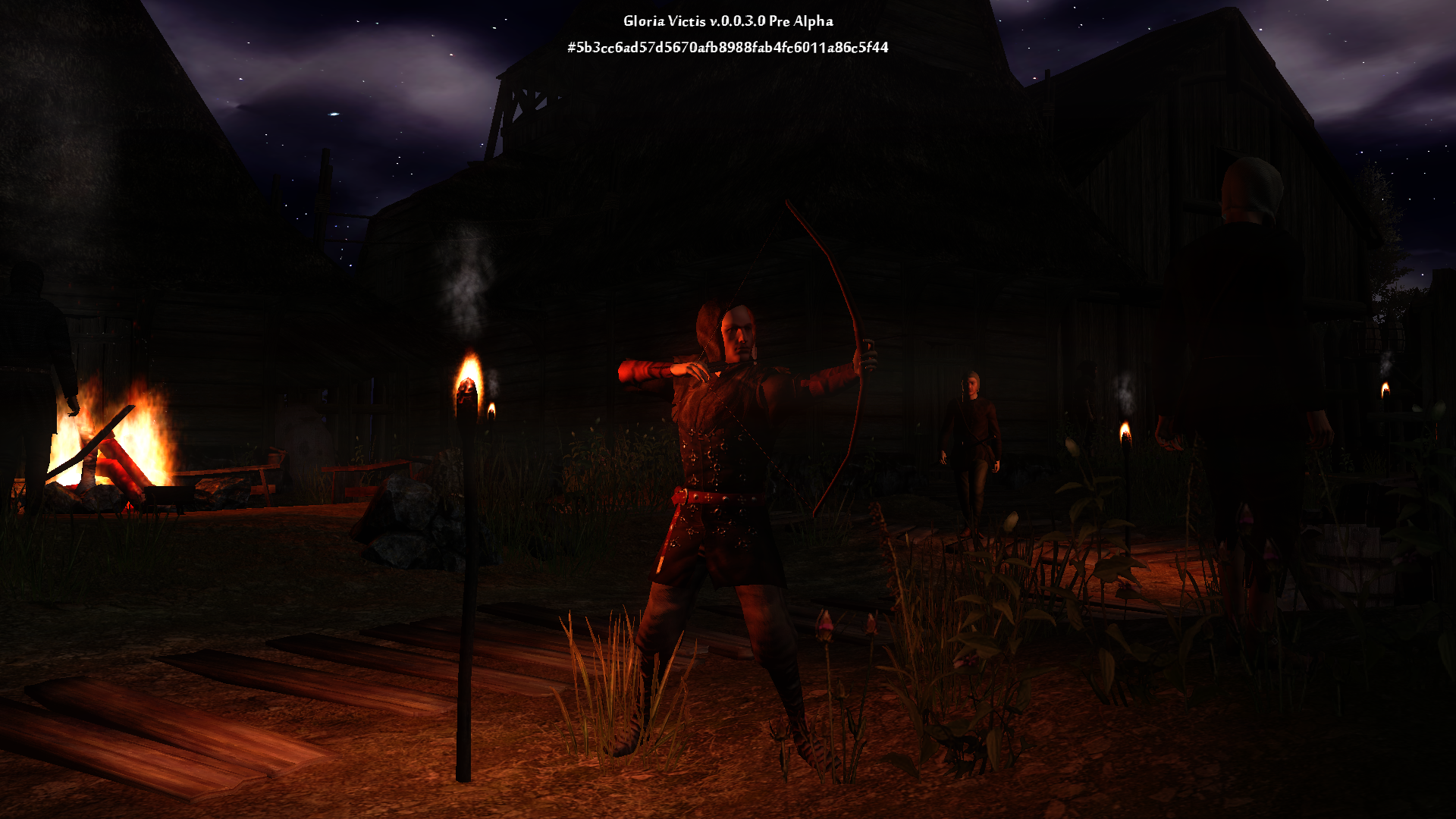 We worked very hard to expand our game and here is the list of changes.
Systems:
Added an option to the option menu to turn on/off display of character name.
Added English translations for party system.
Removed issue where the character would block after rejecting a party invitation.
Removed issue with fading FPS counter.
Removed issue with disappearing player name and location name that occured in smaller resolutions.
Added German translations to GUI.
Added Russian translations to GUI.
Added an option to log into the game by pressing Enter.
Added currency system - for testing, with automatic denomination convertion.
Added an option to buy/sell items in shops.
Added party join request sending.
Improved performance.
Improved attack/defense balance of mobs.
Fixed certain functions in party system.
Added archery along with arrows sticking into objects.
Revamped animation system.
Added items and gold drop from monsters
Now, to get good equipment, a player needs to drop it from a monster or purchase it for gathered loot.
Added treasure chests
Added experience points
Added experience points distribution in party
Added objects you can gather resources from :
- timber, bark
- pumpkins
- 7 kinds of mushrooms
- hops
- wheat
- flax
- sunflower
- monsters
Added loot distribution in party
Improved animation of walking unarmed.
Improved all idle animations.
Fixed animation jumps at attacking from behind the head.
From now on a player cannot sell things that he has currently equipped
Rebuilt player movement system. Sudden dislocation/lag weren't noticed.
Added smooth transitions between attacks (so-called buffered attacks)
Added dynamic camera for aiming with bows.
Improved attack animations in place for one-handed weapons.
Improved attack animations while running/walking for one-handed weapons.
Improved iddle animations.
Improved walking without weapon animations.
Added system to play sounds during NPC and player's animations.
Added crafting, which you can learn at NPC.
Added basic animation sounds for NPCs, players and mobs.
Added a Warrior - new enemy in five different kinds.
Added three types of wild boars : boar, sow and piglet.
Added eight kinds of Atrocities. They now have different armor, attack animations, damage type and resistances.
Expanded the underground and added new elements to the current scenery.
Expanded swamp area.
Added foxes
Added wolves
Added a feature that makes all windows close when starting a new dialogue.
Added an automatic cursor focus in the name input window at inviting to a party or sending an join request.
Added display of money in the equipment window and the shops.
Added item statistics tooltip window.
Removed the problem with sold items' disappearing icons while dragging them over the shop menu.
Fixed text visibility in "changes acceptance window\" on certain resolutions.
Reduced the cursor's size.
Added first dubbings of NPC dialogues between NPC and player.
Added first pack of event based sound effects.