Build factories: generator facility to produce power batteries, weapon factory, engineering factory, elemental factory, class-mod factory, body-parts factory..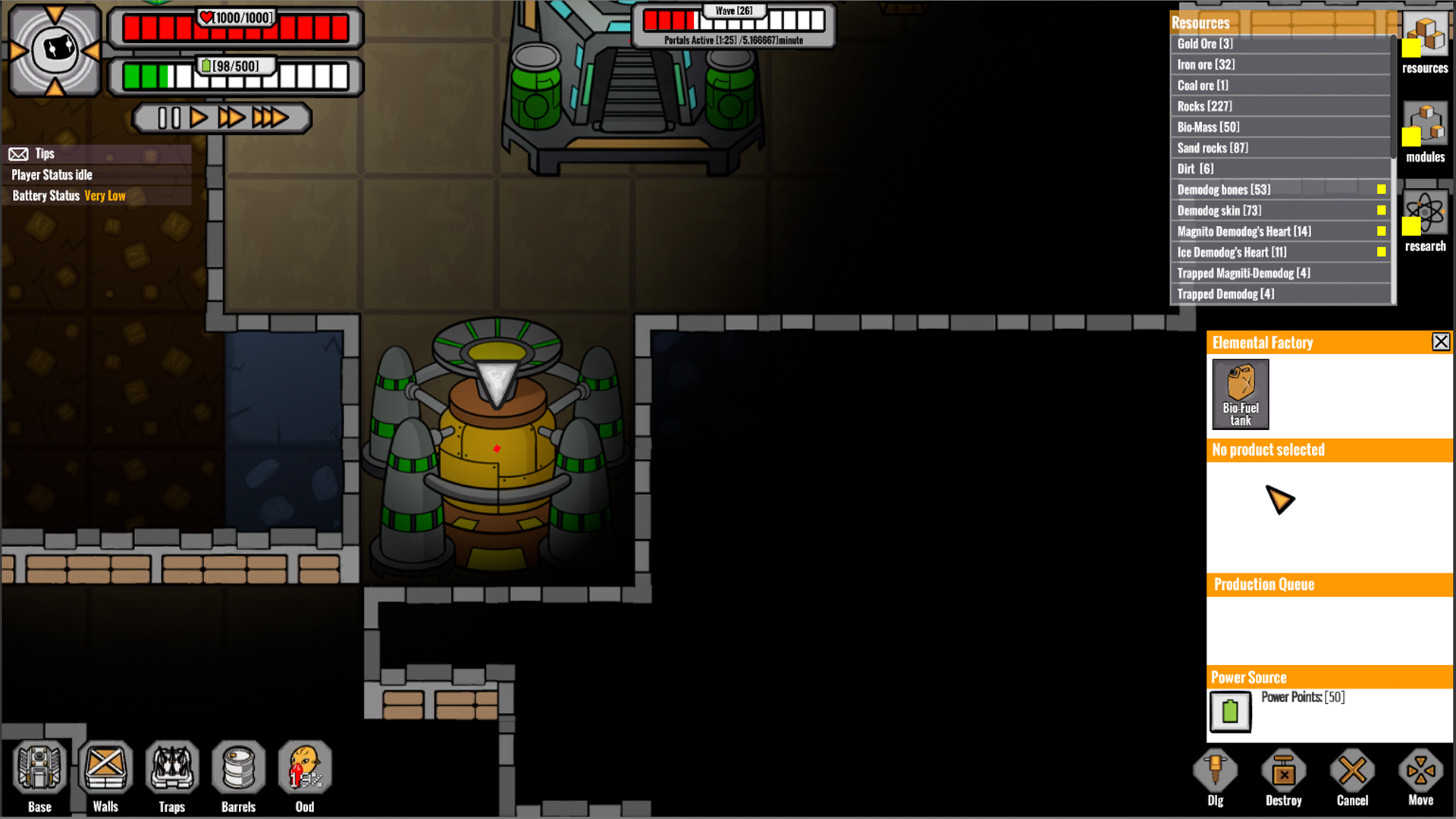 Jawa's Shop: When the robot enters Jawas ceramic zone you can access the shop, sell, buy items and achieve requests..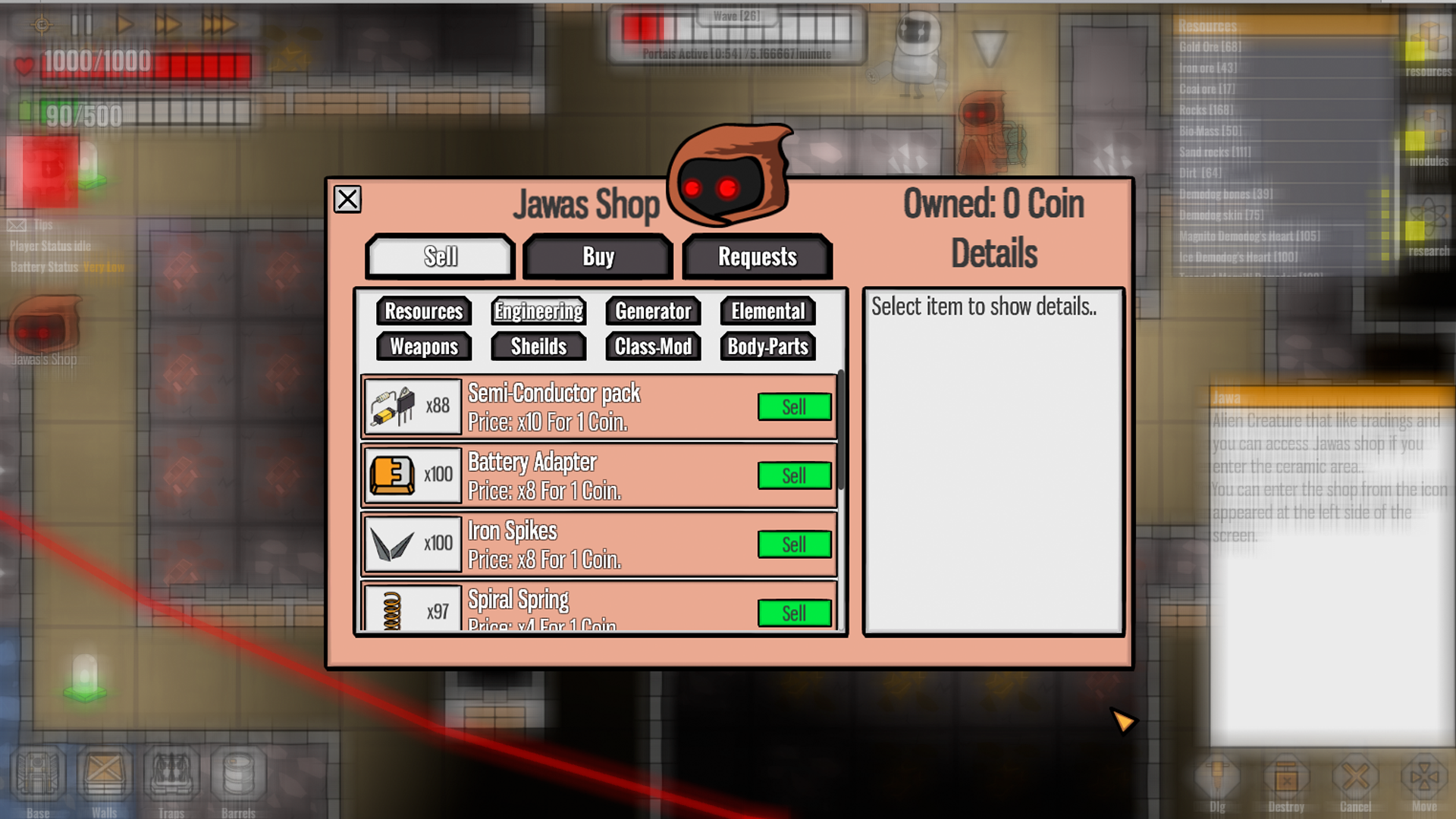 Enemies & Allies: From known Sci-fi worlds, like demo dog from stranger things TV series, Daleks & Oods From Doctor Who TV series, Sectoid from Xcom Game Series, Jawa from Starwars series.. or unknown background like the local enemies..
Weapons: There are many sorts of defense like Weapon facility can be mounted with a weapon, shield and class-mod modules..
Other Facilities: Walls, Research station for process researches.. and more..
World: you can create unlimited auto generated infinite worlds, with zones, each zone have unique tiles..
Discord server's invitation linkdiscord
steam page link:Portals World On Steam
YouTube ChannelPortals World Youtube Channel