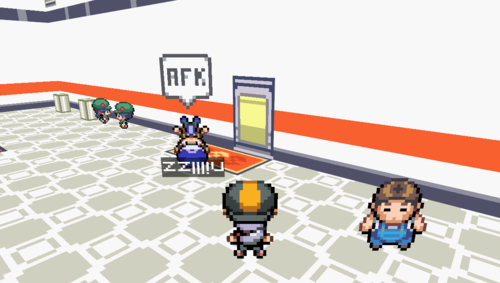 After we switched hosts, we are finally back with a new update for Pokémon3D, version 0.40, and this one contains new features everywhere. Here are the main additions and changes we've made in the past month:
Added Servers to the game.
Added new Pokégear Interface
Moved the GTS from the Pokécenter to the Pokégear
Removed Star System from the GTS.
One can't trade eggs and Pokémon with HM moves on the GTS anymore
Added new Pokémon to the game.
Added new Safari Areas to the Safari Zone.
Added the Battle Frontier with Battle Tower and Battle Factory
Added a new Trainer AI (still work and progress [ITS LEARNING])
Added new moves to the battle system
Added multiple sounds to the game
Added Roaming Pokémon (Raikou and Entei) to Johto.
Added ingame events.
Also, we did some general improvements to scripts and game techniques. For example, we reworked some of the berry parts of the game.
Also, to celebrate this update launch, be sure to check out the 1.5x EXP event going on from 10.12.2013 - 12.12.2013. You can view events at the Pokécenters by talking to the wireless counter NPC.
A tutorial and download for the server application will follow later on, for now you can test the new server feature on our official server karp.pokemon3d.net.
Once the update arrives, you will be able to get it through the launcher.
We hope you will have fun with this new update. If you notice any bugs, be sure to report them here: Pokemon3d.net
//The Pokémon3D Team