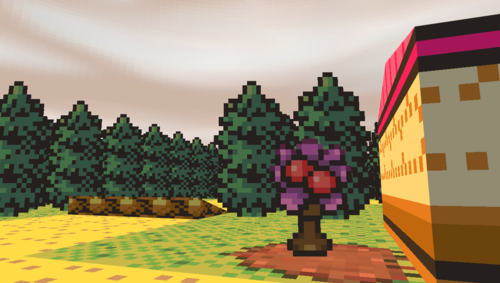 Pokémon3D version 0.38 comes with two great new ways of playing the game: Bug-catching Contest and the Safari Zone.
The Bug-Catching contest is an event that happens three times a week at the National Park. There, people try to capture the best bug Pokémon they can find. Afterwards, the caught Pokémon get examined and a judge will determine the winner. One can also get prizes for winning there.
The Safari Zone is another facility to capture Pokémon. You can't use your own Pokémon in battle though cause the species found in the Safari Zone are rare and shouldn't be attacked. One can travel through different landscapes and areas to catch rare Pokémon you can't meet during normal gameplay.
Also, these things got added:
18 new Pokémon
Spinda in Twirl Forest
Mail System and new Mail items
a bunch of new Pokémon models
some smaller changes and additions to maps and scripts
Have fun with this new update. You will be able to download it through the launcher in a few minutes. The GameJolt service will be unavailable until then.
Report any issues here: Bugs Forum
//The Pokémon3D team.