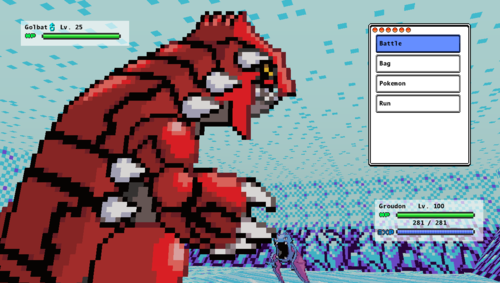 Wait, a Pokémon3D update? Right after E3? What is this madness?
Well, we don't play by rules!
Here is Pokémon3D version 0.34:
We added new features and little changes to the previous update and this is the changelog:
New features:
Fairy type (+ fairy moves and Pokémon)
Ice Path
Blackthorn City, Move Deleter and 8th Gym
HM07 and HM09
Added a new way of traveling around with your Pokémon (click "Read More" to get a hint)
New shop in Goldenrod City next to the Department Store
Route 45
Added Bill's phone number (talk to his mother)
Whirlpools on Route 41
Added a few evolutions to old Pokémon from newer generations
Changes:
Nerfed Pokégear calls
Made Pokégear load faster and made the Ranklist show the first 100 ranks and your own rank. You can also see the rank of everyone when you look at their profile.
Made Fly available while surfing or doing other things.
Bugfixes:
Fixed Juggler Irwin's script
Fixed warps in Burned Tower and Mt.Mortar
Fixed crashes/script errors in Radio Tower and the Underground
Fixed EXP glitch with rare candies.
Probably even more little bug fixes…
//The Pokémon3D team.