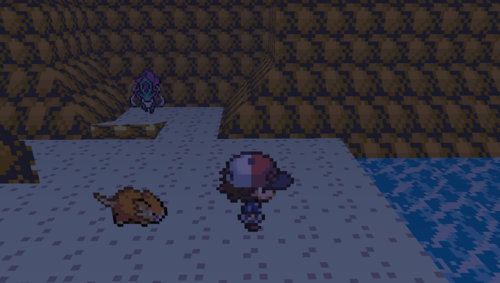 Pokémon3D got another story upgrade: In the new version 0.31, you can explore around 20 new maps!
Here is the complete changelog:
New maps / Updated maps:
Olivine City completed (including the gym, the dock and the lighthouse)
Route 40
Route 41
Cianwood City (including the gym)
Kimono Dance theater
Bill's House
The Namerater's house
The barn on Route 39
Put world maps into every Pokécenter
New events:
HM02, HM03 and HM04 obtainable
Jasmine event
Rival in Olivine City
Shuckle event
Eusine in Cianwood City
Rocksmash on Route 36
Bill's Eevee event
New features:
Fly, Strength, Surf and Flash can be used in the overworld.
Friend Hub
Added Pokemonlist to the Global/Friend Hub
Profile viewer for trading system
Irontail TM, Shadow Ball TM, DynamicPunch TM
New music in National Park
Strafing in 3rd person (with WASD keys)
Pokémon on Route 39
Meet Pokémon while surfing.
Minor changes:
Added Moomoo Milk item
Move: Rockslide has an animation
Also, a few bugfixes and little changes have taken place in this update.
The update will be available in a few seconds, you can get it with the launcher then.
// The Pokémon3D team