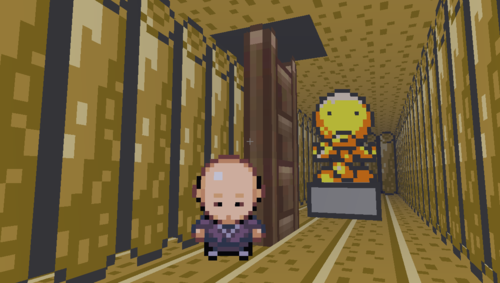 The new update (version 0.17) for Pokémon3D is there! It contains more gameplay enhancements and new features. Also, many bugs are fixed again and some new areas are added.
To get the new update, simply open the launcher and click "Download latest version".
Here is the full list of changes:
You can stop evolutions
rename Pokémon
new Pokémon: Hoppip
Achievements
Auto camera align while talking
finished Kurts Apricorn interface
new map: Sprout Tower
Sudowoodo on Route 36
Mystery egg and Pokédex
Trainer battles
Youngster Joey on Route 30
Bugfixes:
Camera and scriptblocks bugs fixed
fixed: do not obtain the Mystery Egg/Pokédex
fixed: sounds don't mute when pressing the M key.
fixed: music keeps getting quieter when pressing escape key twice.
fixed: no sound for healing machine in Prof. Elms lab.
fixed: almost no female Pokémon.
Also, the story DOES NOT continue after you obtained the Pokédex from Prof. Oak. I am working on the story and there will be a story upgrade next week. Until then enjoy this: