Ploxmons Playtest Phase just started!
The game is available on our Discord!
Here you can find the download link as well as install instructions and rough gameplay guide!
Any Feedback and Bug reports are highly appreciated!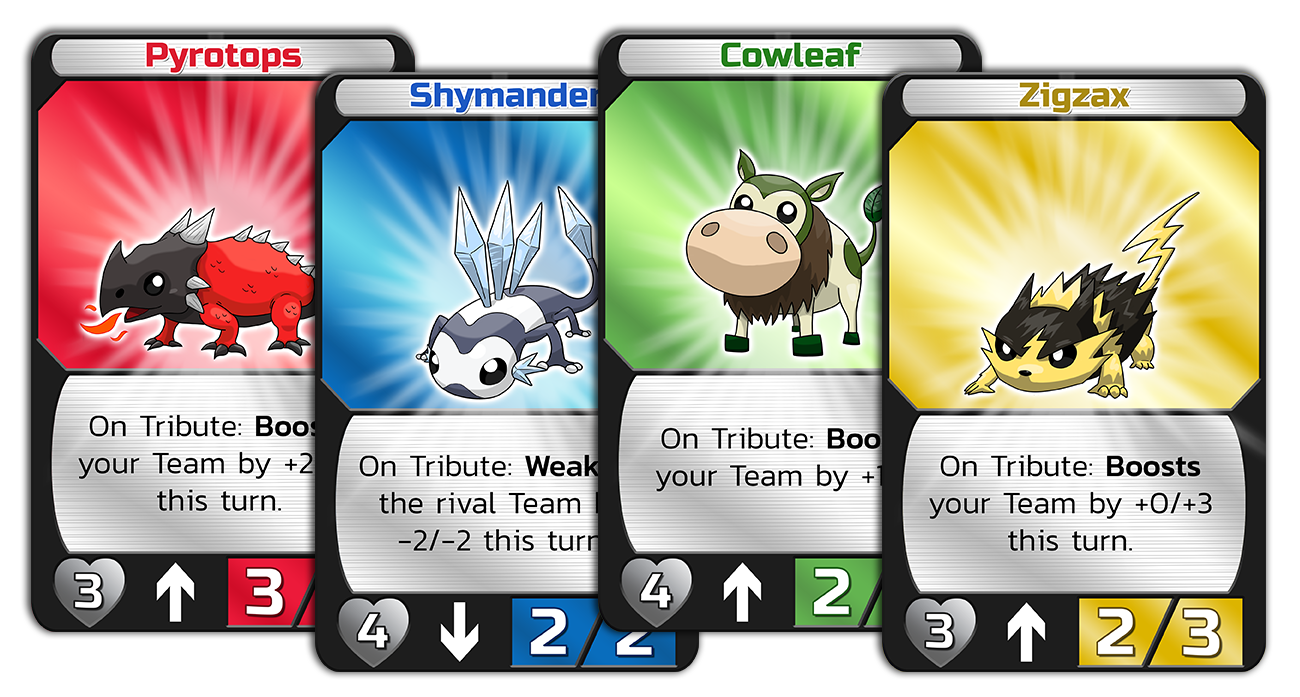 What is Ploxmons?
The Ploxmons Cardgame offers a unique battle system involving two players and one central boss (the Ploxmon) that fight in an epic PvPvE combat!

Both players compete against each other in order to score the final hit on the Ploxmon. Since only the player who kills the Ploxmon will receive its valuable loot, both players will try to trouble each other - involving damaging, slowing or manipulating each others Mons in order to execute the deciding hit.
Be careful though: The other player (the Rival) not the only threat! The extremely powerful Ploxmon will try to kill ALL Mons in play!
Here is a videoclip of some gameplay footage:
Check out the first Ploxmons Stream by Akirax01!
See the first impression of twitch affiliate and indie game lover Akirax01 as he played the game for the first time! Click to see the VOD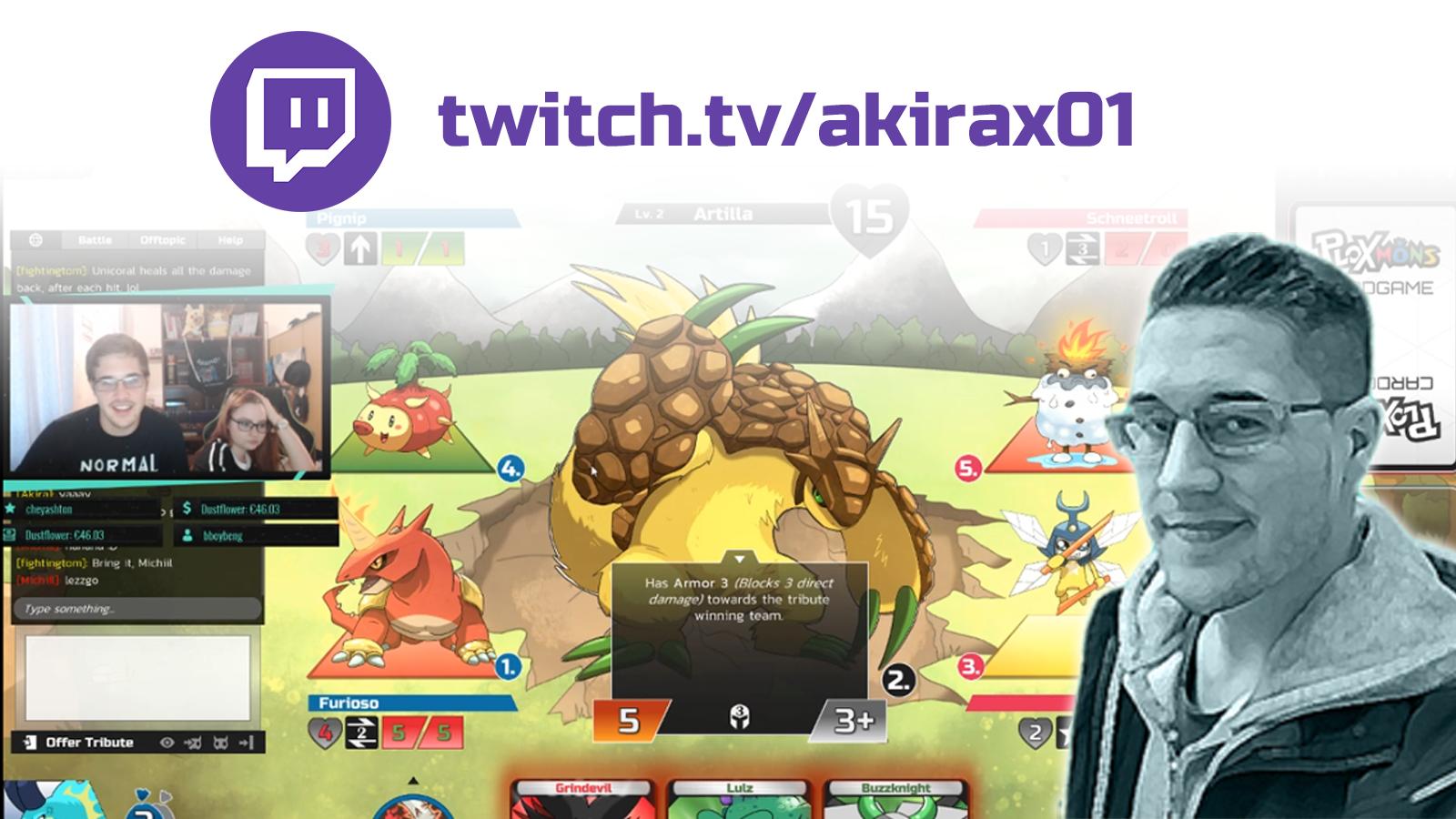 How far is the game in development?
The game is between alpha and beta but really close to beta. Most of the core features are implemented but there are still some important ones missing. The game is in development for a year now. We are 3 students working on this out of passion for games. Also we like cool monsters :)
See how the game changed over the course of 1 year in this clip:
We estimate the Playtest Phase will be accessable for 2 weeks.
We hope that all of you will have lots of fun playing the game for which we worked really hard in the last year. Thanks for reading!