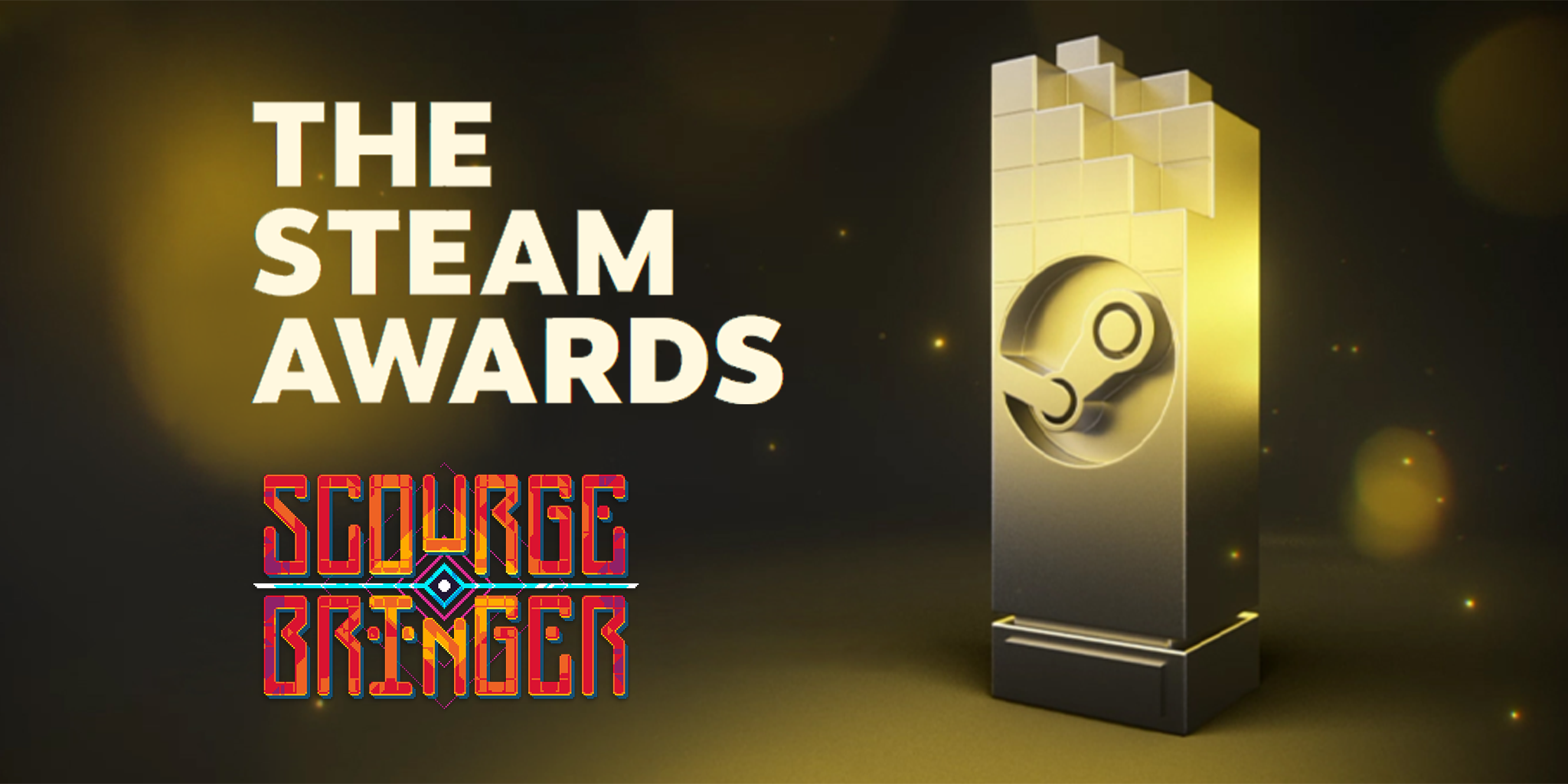 Hello Bringers!
We really appreciated all the support you gave us during the early access & since the release. Thank you to our wonderful community for helping ScourgeBringer get better than we could have imagined. We also really appreciated the great reviews coming from the press & players since the release.
It has been a great motivation for us to continue working on the game to make it better & better!
If you enjoy playing ScourgeBringer, we would be very happy that you consider nominating the game for the Steam Awards!

To do that, you need to go on this Steam article & vote on the top part of the news:
Steamcommunity.com
Since we can only nominate the game in a single category, we think that the "Best game you suck at" would be the best match. But if you think we fit more in other categories, we would be glad that you vote for us! Joke aside, we're working on a 1.50 update to smooth out the experience for new players.
More info on the incoming 1.50 update here:
Indiedb.com
We know 2020 has been a great year for games, so we would be very grateful if you vote for us, thanks for your consideration!
PS: While waiting for the incoming 1.50 update, keep practicing... on the game! Don't reproduce at home!