We had to re-release because of a known issue with the recent restriction of packet sizes. Please download playtest-20130713-2.
Changelog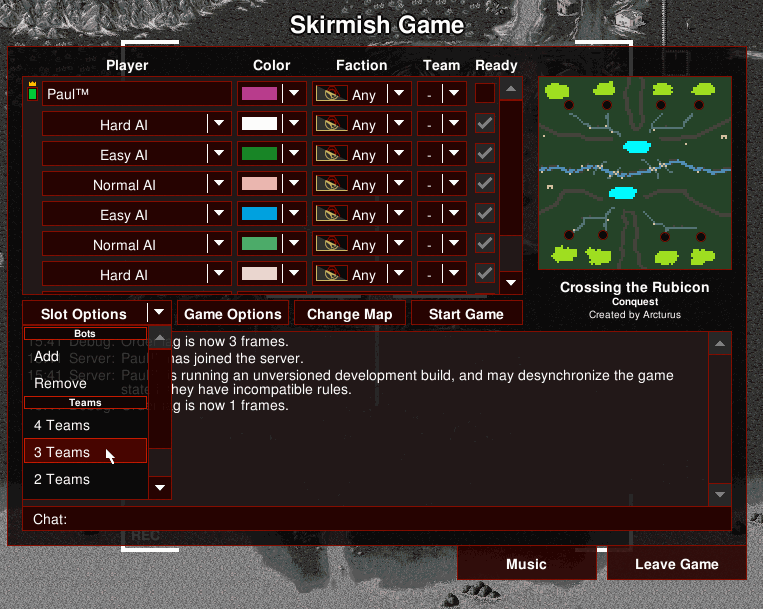 Added a new mine for gems.
Added new Russian and Asian house as well as rice field.
Added several community created map decorations like utility poles, ammo crates and tank traps for mappers with attention to detail.
Fixed infantry not being able to attack units from some angles.
Added hospital tech structure that allows infantry to auto-heal.
Added dinosaurs as buildable units from the C&C Biolab.





Red Alert Mammoth tank build time reduced to 36 seconds.
Tesla coil price reduced to $1200 and firing delay increased.
Added starting units configuration to the C&C lobby (MCV only, light support, heavy support).
Improved dog attack behavior.
Fixed missing Dune 2000 weapon sounds.
Fixed Dune 2000 statistics tracking.
Disabled bots on several maps where they don't work well.
Fixed exploit related to support aircraft.
Significant improvements to pathfinder performance when ordering units to areas they cannot reach.
Added giant ants and larvae as well as zombie creep actors.





Added huge island map Athena
Developer Notes
To everyone who wants to submit source code patches: we now support EditorConfig and StyleCop.