First things first, our game used to be called Boxman Begins, but we realized that name wasn't as good as it could be. Now the game is called HitBox! Here's the new logo and a new trailer!

Since we last spoke on IndieDB the game has come along massively. We're currently gearing up for a private multiplayer test with some of our fans, which is very imminent, and as a result the game has benefited from a massive stabilization across the board, with things being fixed left right and center.
We've got a stats system now so you track your performance as you play: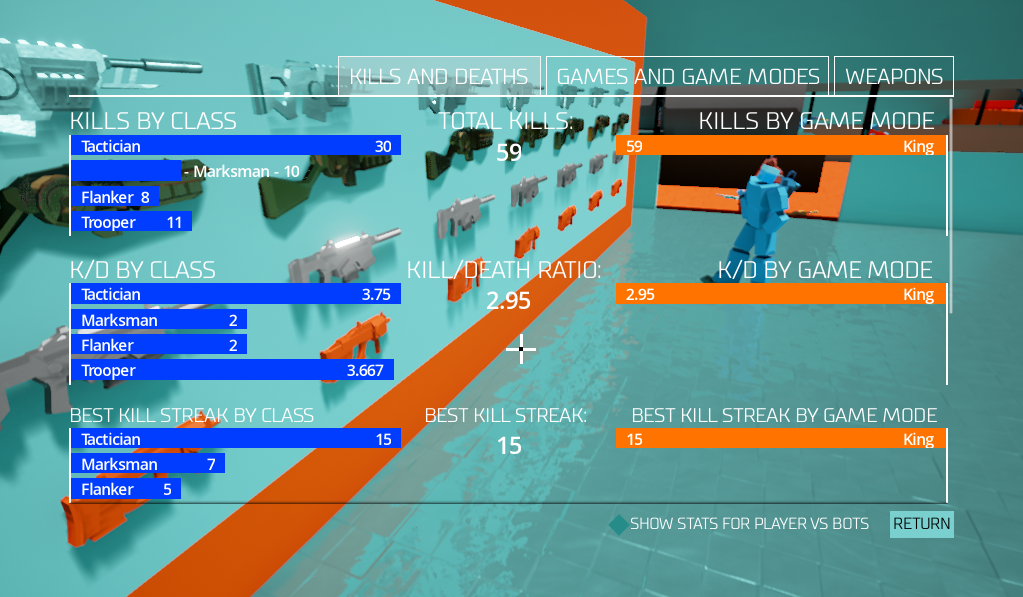 Most of the work recently has been on networking services and infrastructure, which isn't particularly exciting to show off. The gameplay has been stable and pretty much finished for a while now so there isn't much to show there. Tyler has been working on sounds and some levels which he shows off in some recent dev update videos you can watch here:
We've also been working on translating the game into various languages to prepare for release.
As you might have realized the game isn't far from complete and we're really excited. The steam store page should be opening quite soon and we'll make sure to tell everyone when that happens.
I think that's it for now though!
Thanks
David & Tyler,
The HitBox Developers