AS COLÓNIAS (working title)
Hey everyone!
Thank you so much for checking out our page!
Today we're announcing our most recent project: As Colónias (working title). Slated for release on PC, this is a 3D narrative-driven game inspired by the real-life events of the Portuguese Colonial War that spanned from 1961 to 1974.
Taking place in Angola in the mid-'60s, you'll take on the role of a Portuguese nurse in a field hospital, taking care of wounded soldiers. While treating these soldiers, you'll learn about their lives and how they got injured through their eyes, as you play through their memories. Inbetween memories, you can explore the field hospital and find more about the lives of the people who inhabit it.
We're trying to create a compelling story that can serve as a way to let our players know more about this war and the effects - both physical and mental - it had on those who partook in it, meanwhile focusing on respecting these historic events and getting details right.
---
Featuring
Missions based on real-life events.
Focused on period-accurate elements.
Explorable field-hospital with side stories.
---
Specsheet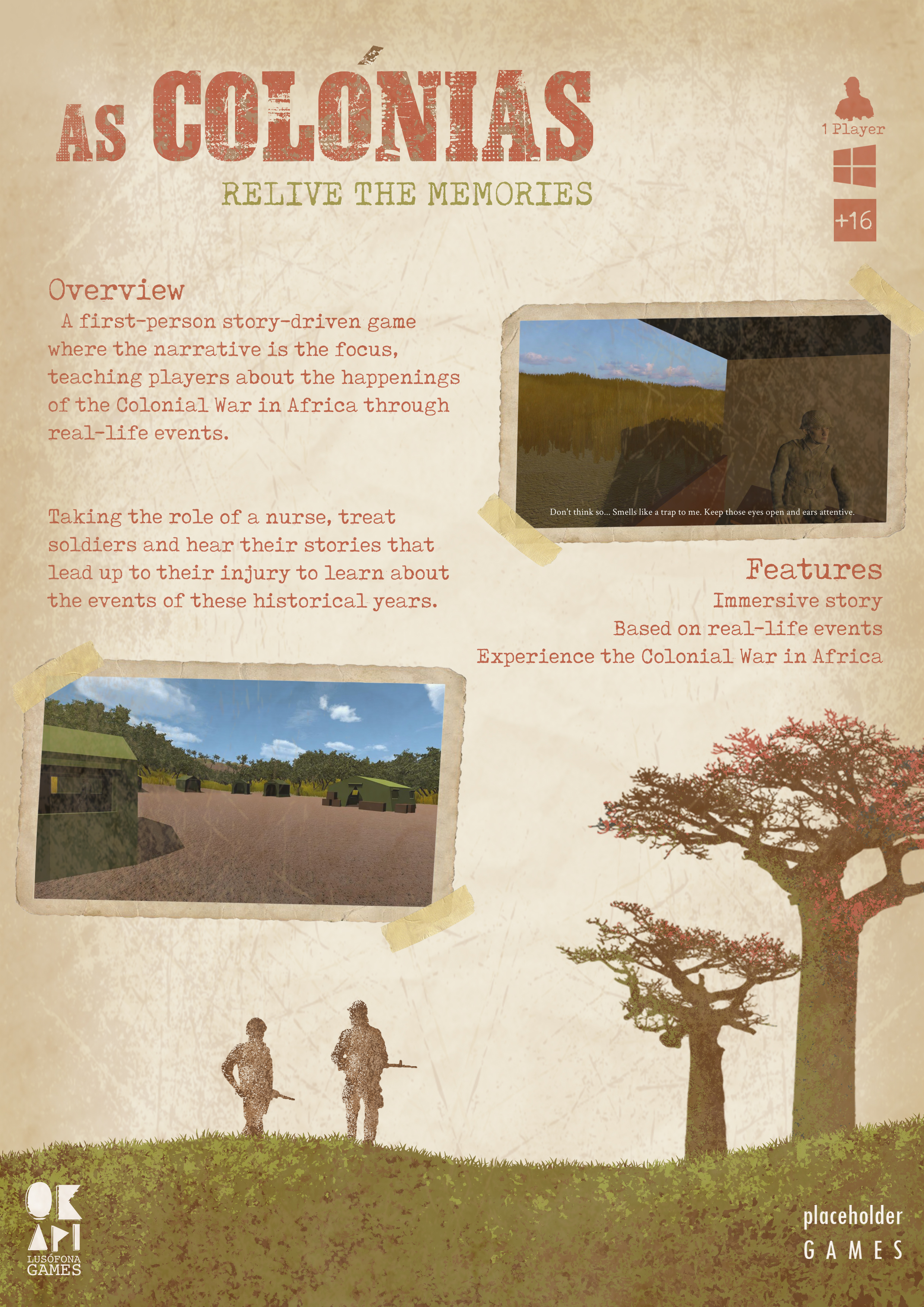 ---
We'll leave you with a quick peek at the development of one of the levels for the memories.
---
That's all we can talk about for today. We'll be back with more soon enough!
Stay tuned!