The Game:
Pirates War - The Dice King is a cross-platform (PC, Web & Mobile) digital board game with elements of card collecting and RPG being developed by Idiocracy Inc.
Pirates War is slated to be released sometime this summer, although it may get a soft launch in the coming months in a few countries.
The game will be available on Facebook (Web), iPad, iPhone and Android devices. We also got greenlit on Steam for the release of a PC version that is under consideration.
The Developers:
Idiocracy is a South Korea based gaming studio established in 2014. We have now 21 employees working on the development of our first game. The road was a harsh one, and the release of our game got pushed a few time, but we are confident that we have a solid gaming experience on our hands and we want its quality to stand out above anything else.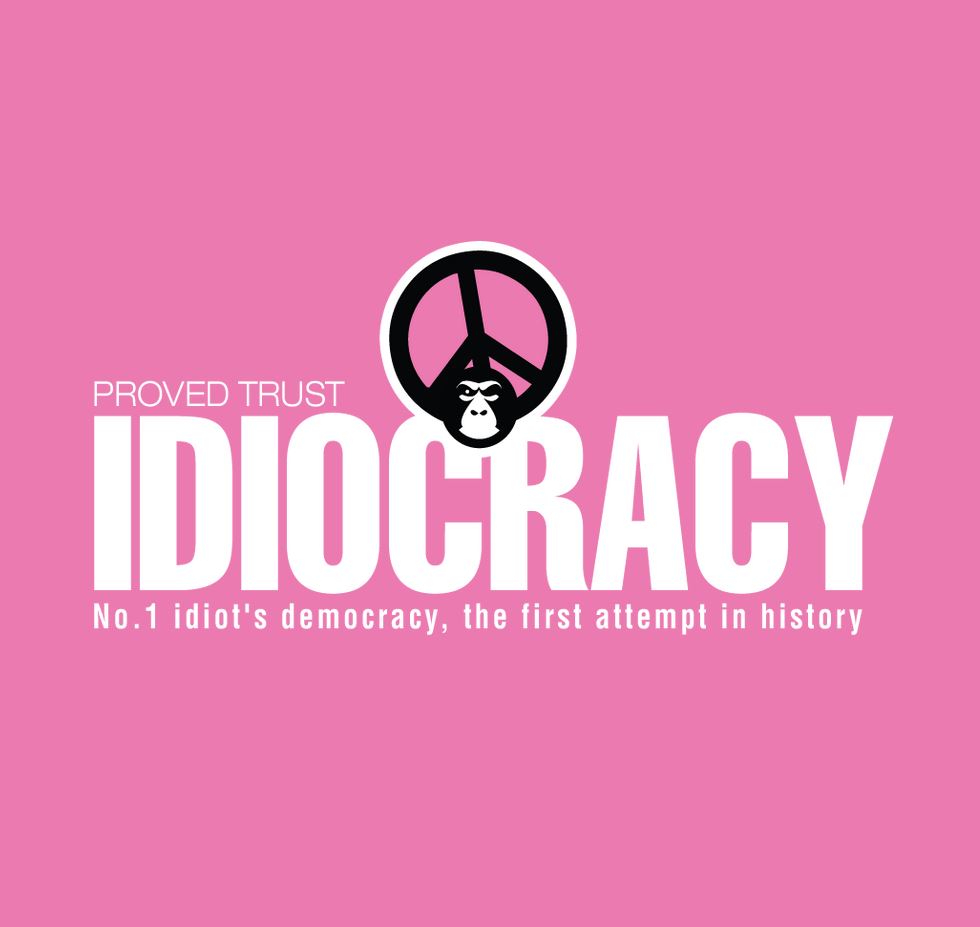 The Gameplay:
In Pirates War – The Dice King, you are a pirate captain competing with others. Like other "property trading board" game, you can buy land, build buildings, upgrade them and in the end the richest person will win each match. However, you don't have to just 'talk with money,' you can battle with other captains and as a captain, you and your crew will have great effect on the battle ground. By setting up strategy and with the luck of your dice, anyone can become the Dice King.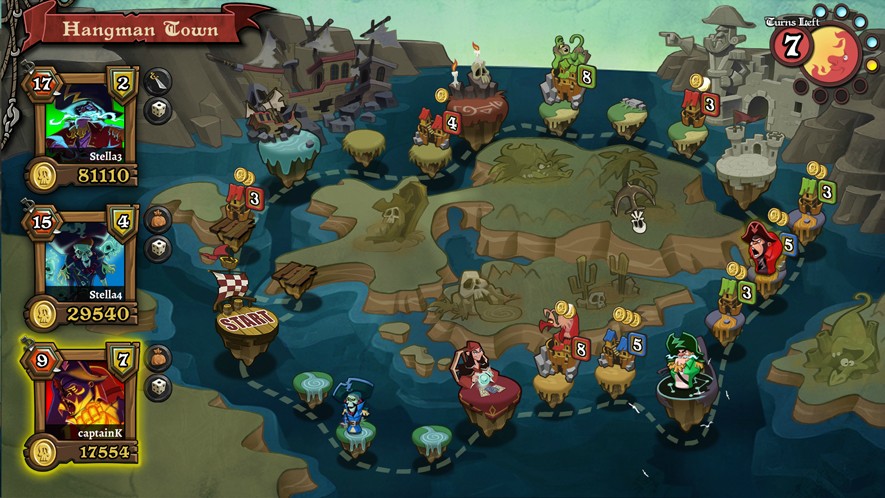 It's Business 101, to earn money you must invest in something. In Pirates War acquiring territory would be that equivalent. Once you move with the roll of your dice, you can purchase lands and build fortress on top of them. Once your establishment is built you can collect taxes from them every time you pass the starting point and receive toll fees when your enemy lands on it.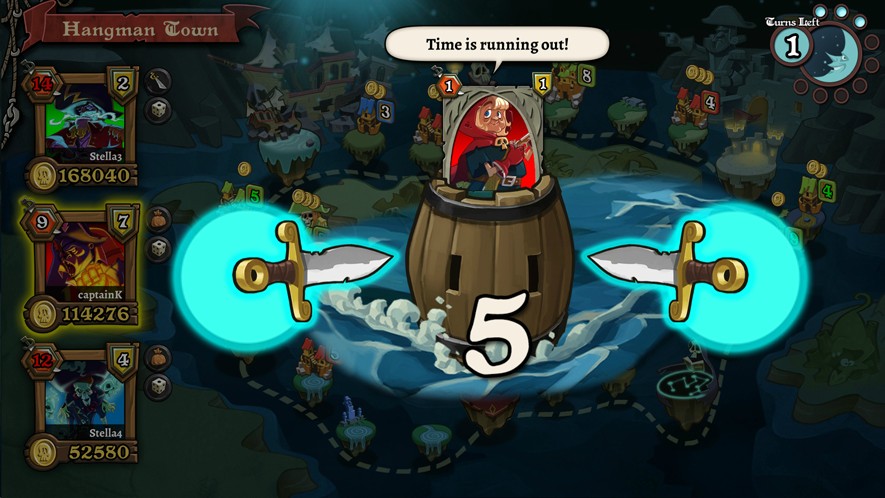 We don't have to buy everything by the book like a goodie two shoes. If you challenge someone to battle and achieve victory, you have the right to pillage their land and make it your own!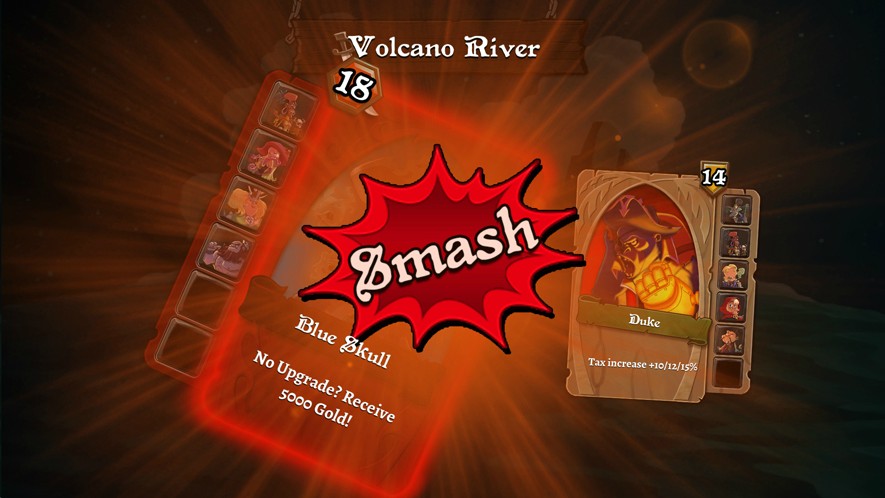 Every captain and crew members are in the form of cards. Each has a different set of skills and Attack / Defense stats that help decide the fate of battles. You can also level up your captains with experience earned from playing matches so they become stronger in battle.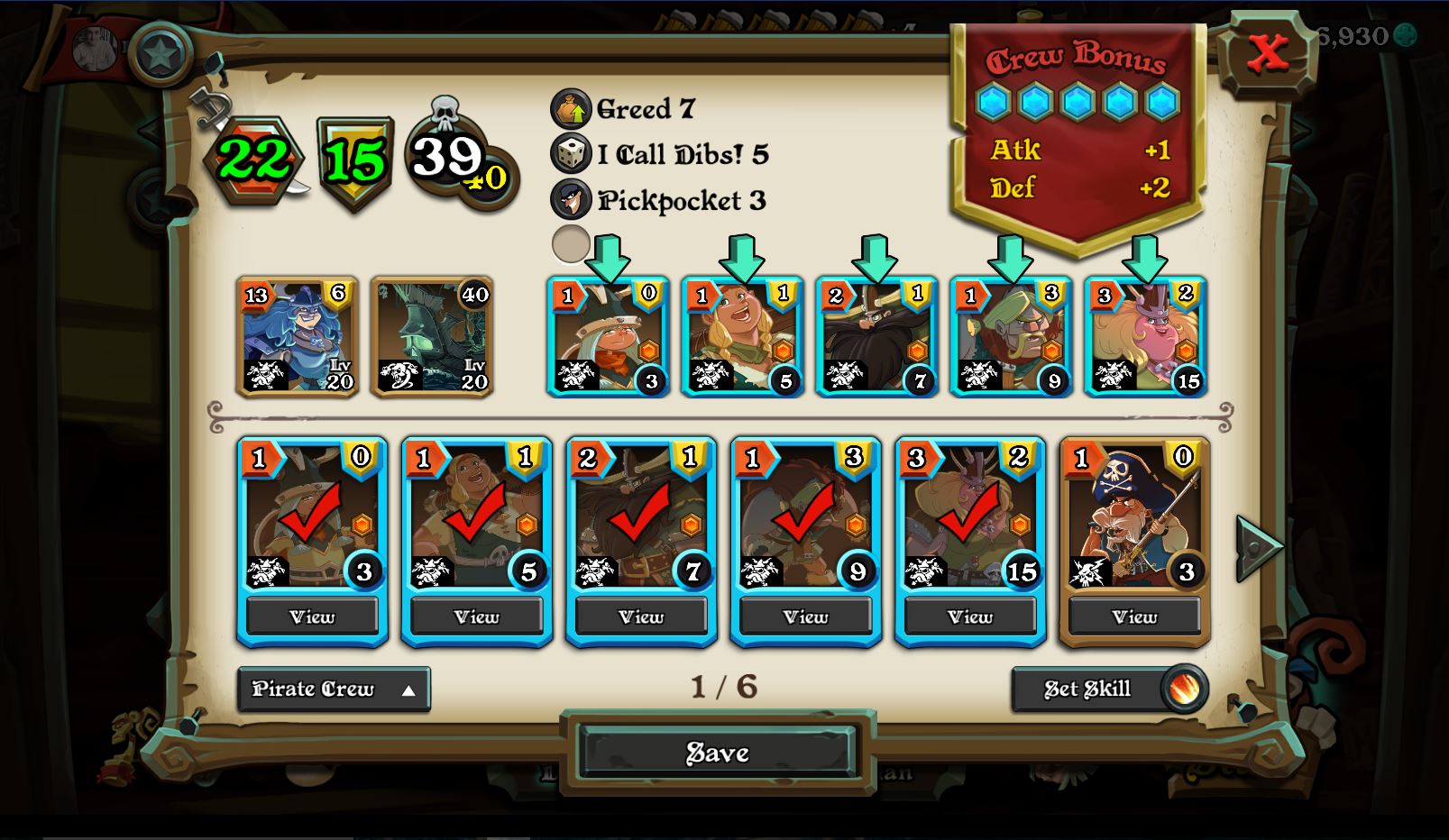 The Modes:
The game will feature a single player campaign, where you can see each captain story unfold. But there will also be a Online Multiplayer mode where you face other players from any of the supported platforms and is awarded more experience and rewards.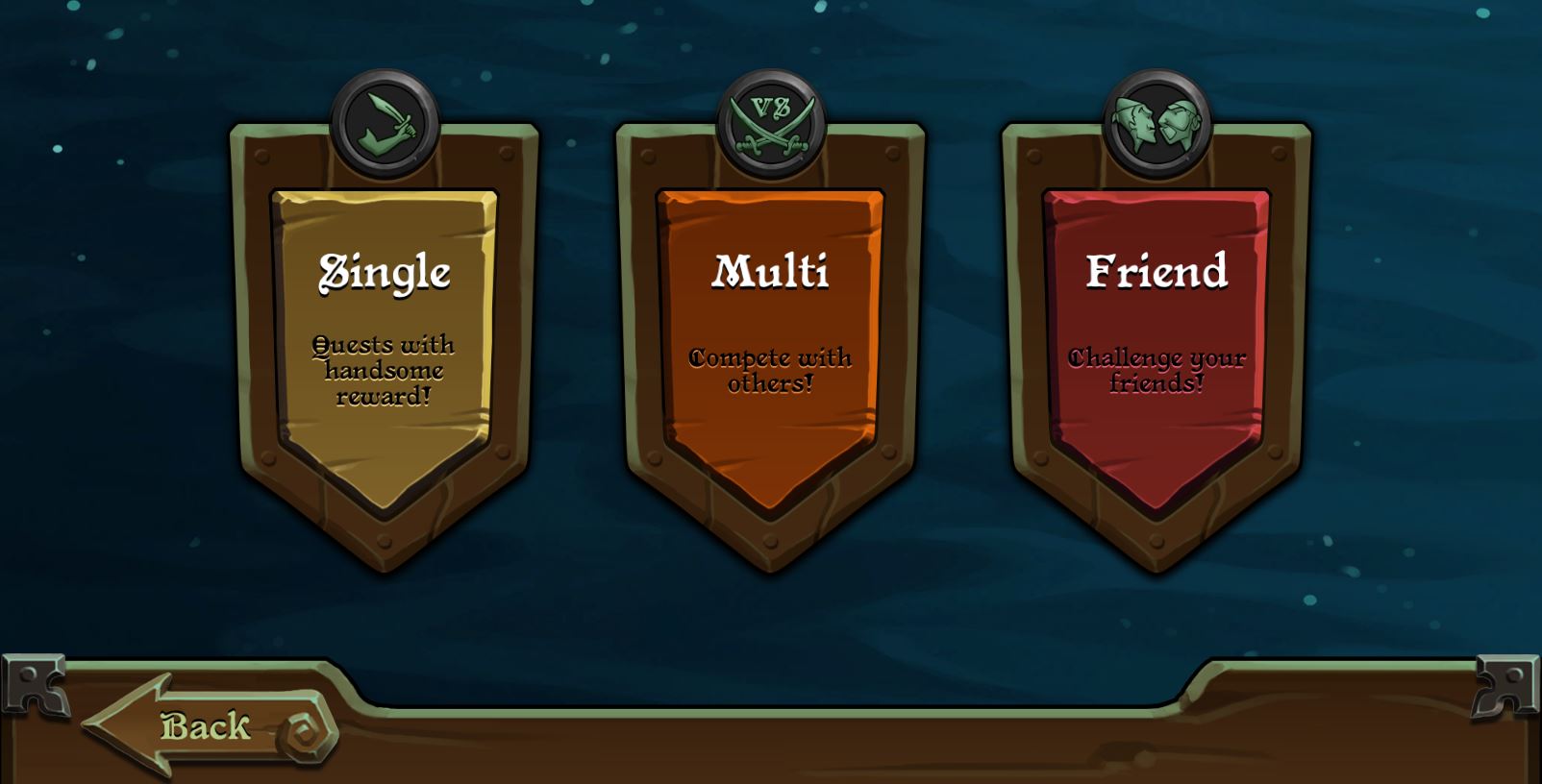 You can check out videos below.
Announcement Video:
Testing our game outside the office:
GamePlay Video:
Thank you for reading!