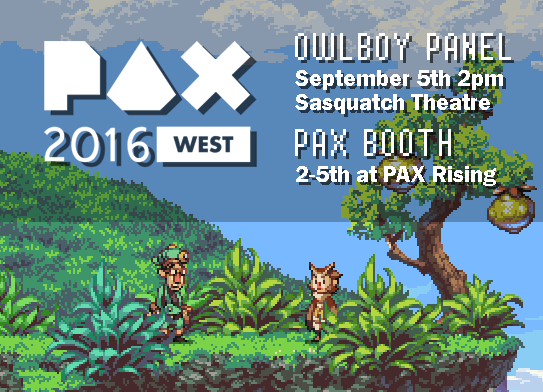 If you're going to PAX West this September, be sure to meet us there at PAX Rising, and we'll show you a little more of what the game has to offer!

On the 5th September, 2pm in the Sasquatch Theatre, we're having a panel where we're going to explain why the game has been in development for almost 10 years, and you can ask us any question you like!

We've got some Owlboy goodies up for grabs as well!