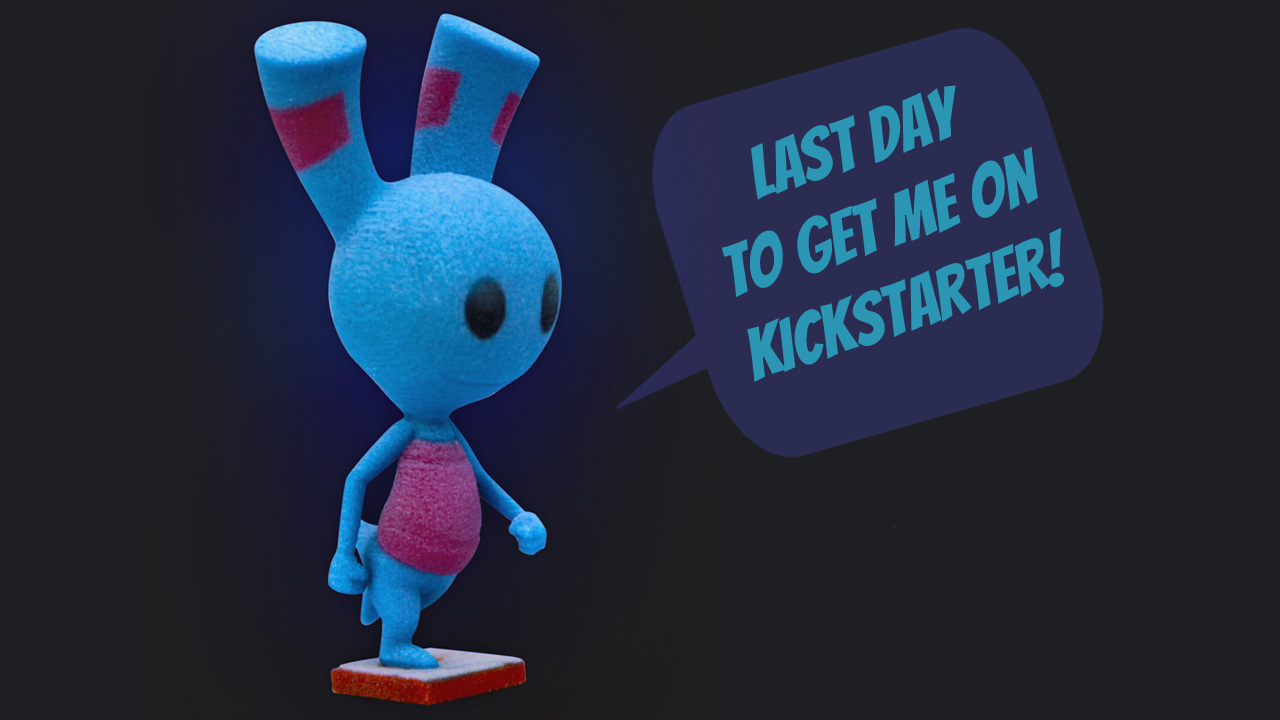 We've had a busy Summer with BFF or Die. This is the last day of the Kickstarter. If you want to help keep the project alive head over to our page and make a pledge.
We've taken it to a series of events, large and small, launching at the Develop Conference Showcase in the UK. It was very cool to be invited as it's the biggest game dev event in the UK. This year they had 100 entries. The quality of the games on show was very high too so we were really glad to be part of that.
It felt like a real achievement especially as we have had almost no budget for the duration of the project and have been making this in time outside of our jobs for 2.5 years.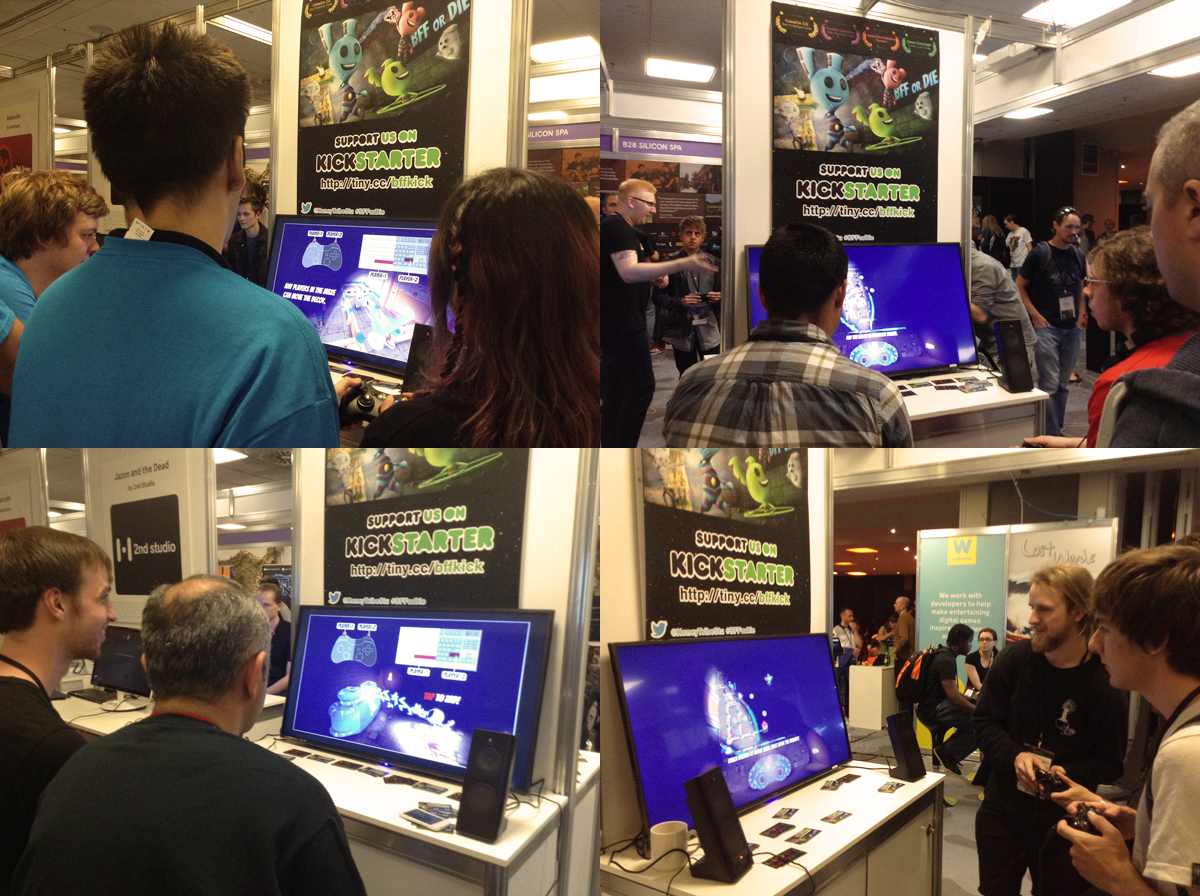 We ended the 'Summer Tour' at Insomnia Gaming Festival 58 aka i58. This was the biggest one yet with 70,000 visitors. We were in the Indie Zone which is the friendliest place to be :) The other devs there are always helpful and we tend to all support each other by lending equipment and giving feedback on games or helping to promote each other's games.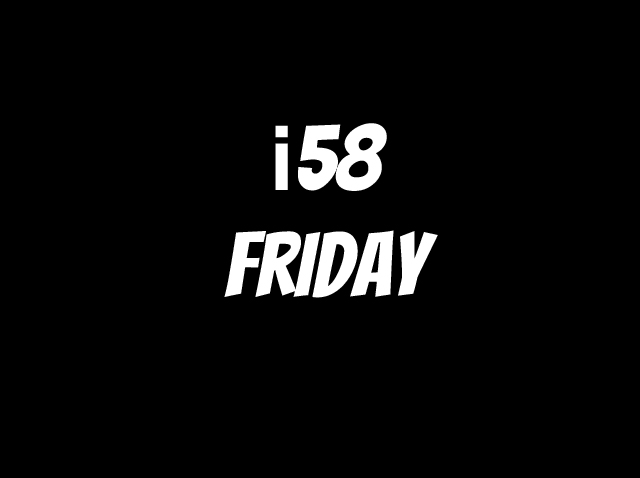 The audience were loving BFF or Die, it's built around teamwork mechanics so people who stopped to play with friends, family or a partner typically really get into the shared experience.
Our slot on the Intel booth at PAX West in Seattle is confirmed \o/ We'll be sharing the Skull Canyon PC they are promoting with some other notable local multiplayer indies such as Speedrunners and Duck Game.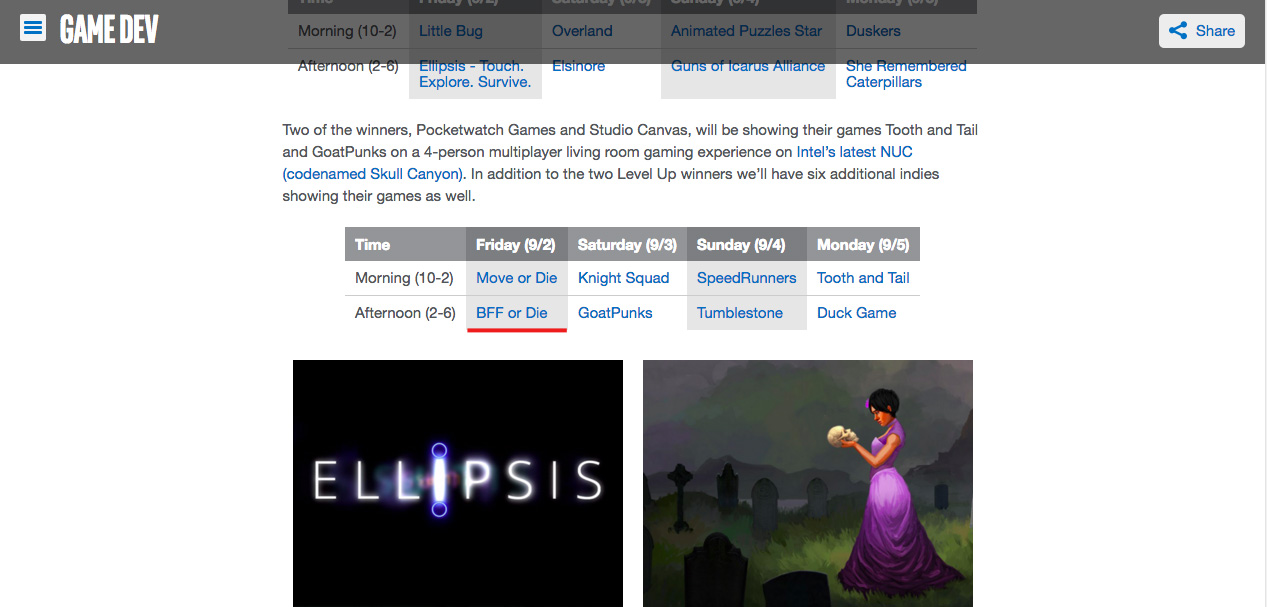 Some entertaining new Youtuber vids have been surfacing of BFF or Die recently. You can see the full list here.
As well as the events mentioned above we also went to Loading Bar, Gamer Disco, WeGeek and the London Anime & Gaming Convention. Thanks to Chillblast for lending us a fast gaming laptop for these so we could run the game at 60fps on high graphics settings.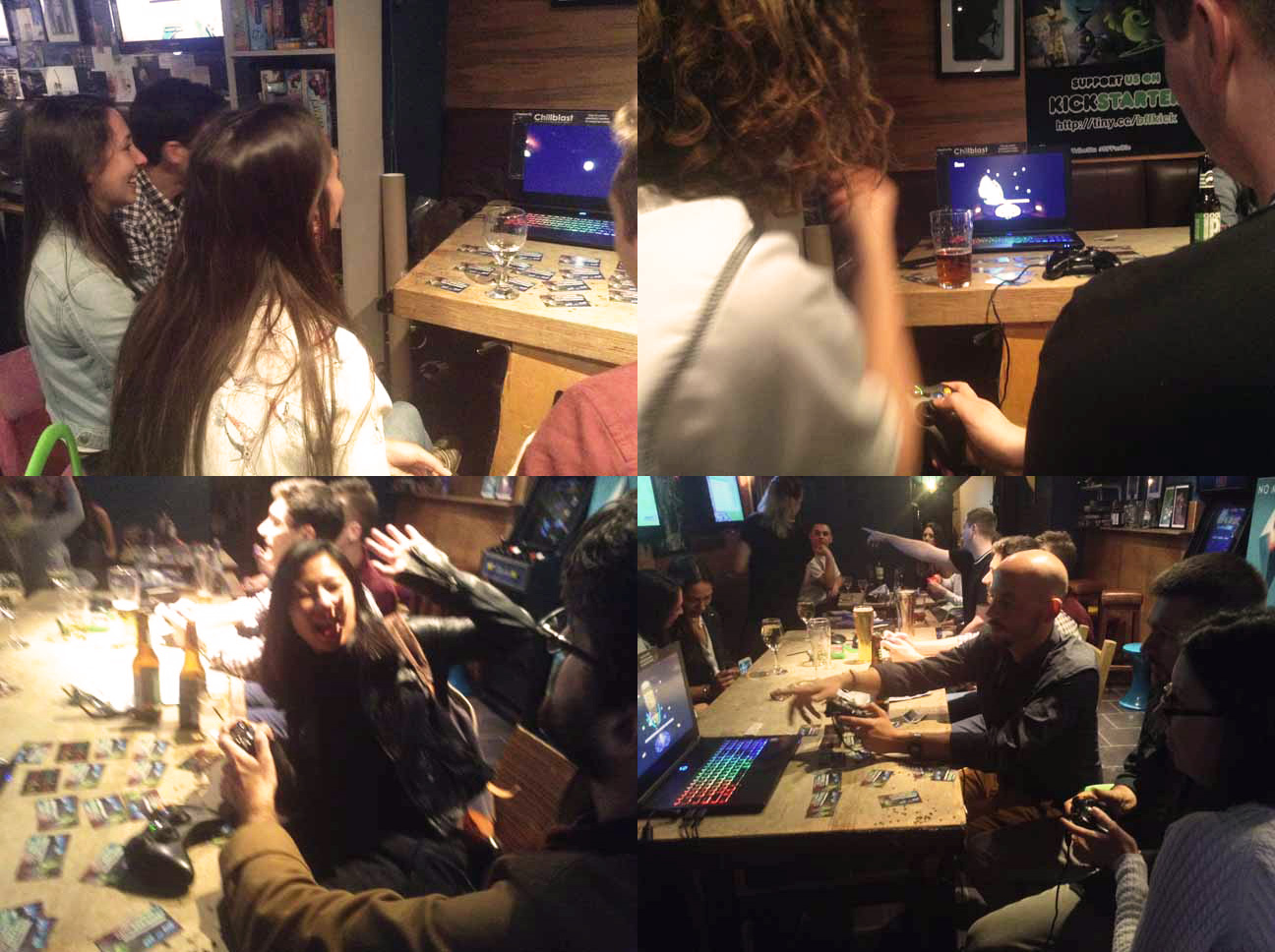 Also thanks to all the friends and supporters who have been backing us on Kickstarter, helping out at events and helping by posting and tweeting about the game :)