This article is a part of PARADIGM WORLDS Encyclopedia. It presents core factions of the PARADIGM WORLDS in year 6077 - Classic Paradigm Worlds Scenario.
ALIEN SHOGUNATE
Where code of honor is the law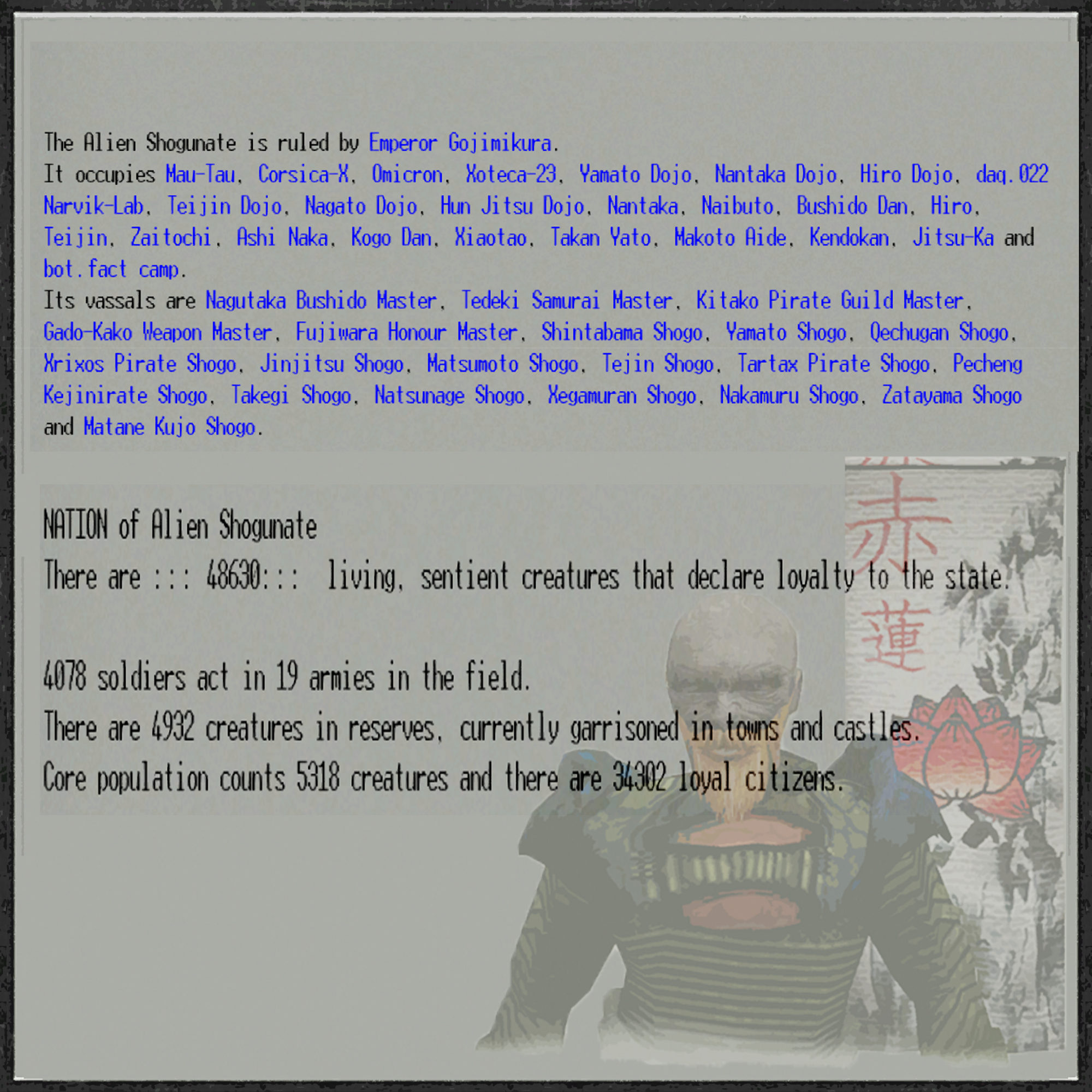 This picture shows faction's towns, castles, their names. It also lists most important creatures, their ranks, position in system.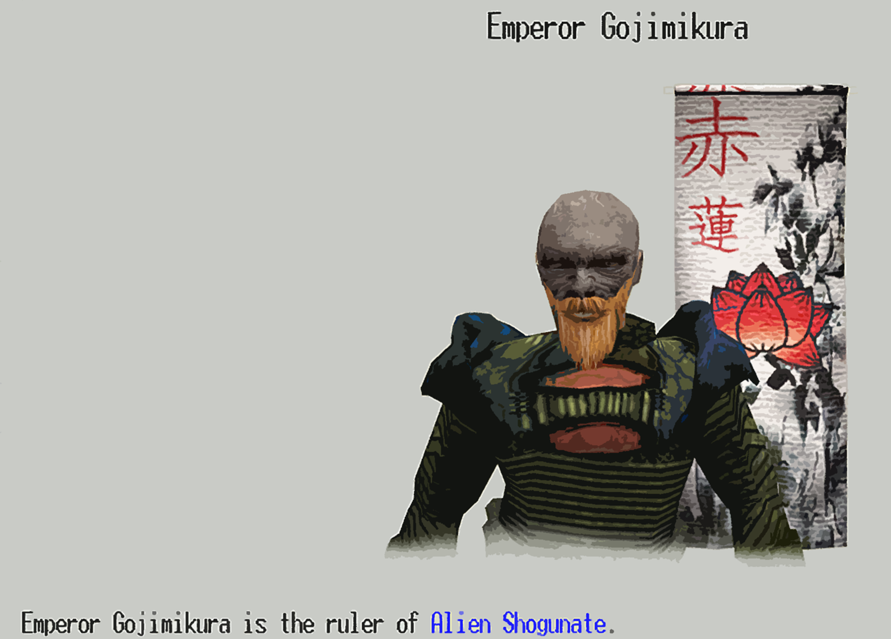 This is Alien Shogunate ruler, Emperor Gojimikura.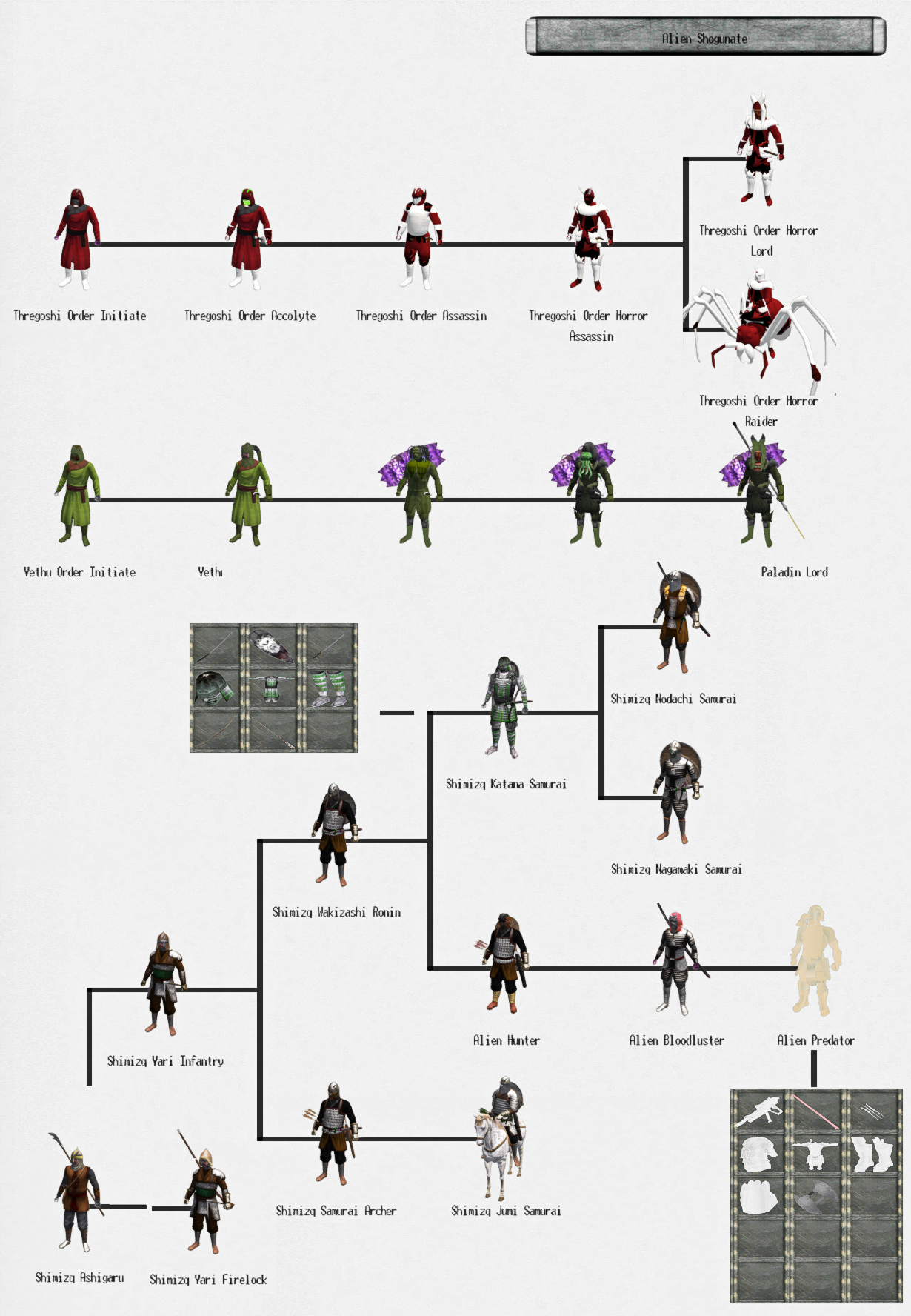 Troop tree pictures are good to download or zoom in.