Here's the link to the Playable Demos in case you missed it!
Support us on Kickstarter for full featured closed beta access now that we're on Steam, and pick up some sweet in game goodies like the brand new character models below!
Here were our final Greenlight Stats!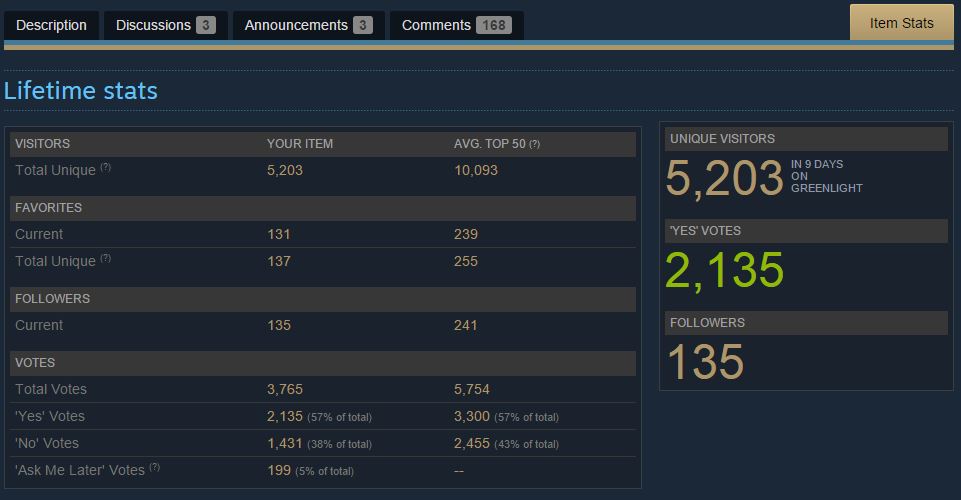 Here are 2 new models for Kickstarter Exclusive Armor Dye colors for our Mage and Warrior class called the Royal Battalion Dye.
Overpower Warrior - Kickstarter Exclusive Armor by Overpower on Sketchfab