Our start to social media marketing
Developer: Here is an awesome idea, and since I am a great developer, lets make a system around this idea. Everyone will love it, it will be viral and we can make millions of $$ out of it. (this is me :))
YOU ARE DREAMING MR. DEVELOPER!
Questions:
How will people know about your product?

Why is anyone (other than your friends) going to care about your system?

Have you done any research, whether there is a similar product in the market?

Have you done any research, if there is a need in the market for something you are going to build?
There can be few more questions like these. For me the dream system was the game I was developing. Lucky for me that I had realised that without marketing, it's almost impossible make even a single dollar out of any game (most of the times). Being a developer, working for companies and developing corporate system can make the brain work in a static way (not in a bad way). An illusion is created, "lets make that next facebook" (....please).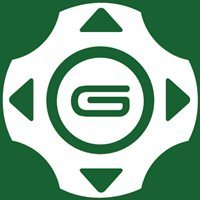 So I started looking for answers over the internet. I came across this blog in the Gamasutra web site: Building Buzz for Indie Games, brilliant article by Paul Taylor. I would recommend this to anyone looking for some tips in marketing. I have also found this awesome video on the YouTube, it has 800 odd views, but anyone who has no idea where to start, should watch this video. This video will give a fair bit of idea how to start the marketing journey.
I will be writing more and more on my marketing experiences and experiments. So please keep in touch and join me in my group here "social media marketing for indie game developers" where we can share our views and experiences on marketing.