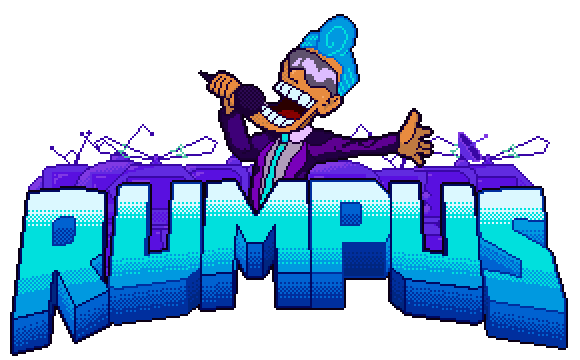 Hi, I'm Juan from Polyraptor Games.
We recently took part in a local event and we wanted to organize some tournaments, since there was going to be a lot of people attending and a lot of different stands and we wanted to grab attention to our game, and also because Rumpus is multiplayer-based and works great in a tournament setting.

Rumpus is a fast-paced multiplayer action game, inspired by the golden age of couch multiplayer. Simple, chaotic and intense, Rumpus works great with some friends and a pizza.

In the 28th and 29th of May, we took Rumpus to Montevideo Cómics (Similar to a ComicCon, in Uruguay) and we were planning on organizing four tournaments: two each day.
We had planned a single-elimination tournament system on Time Attack and a Deathmatch for the final match between two players.
We planned for 8 to 32 people entering every tournament, but the response still surprised us.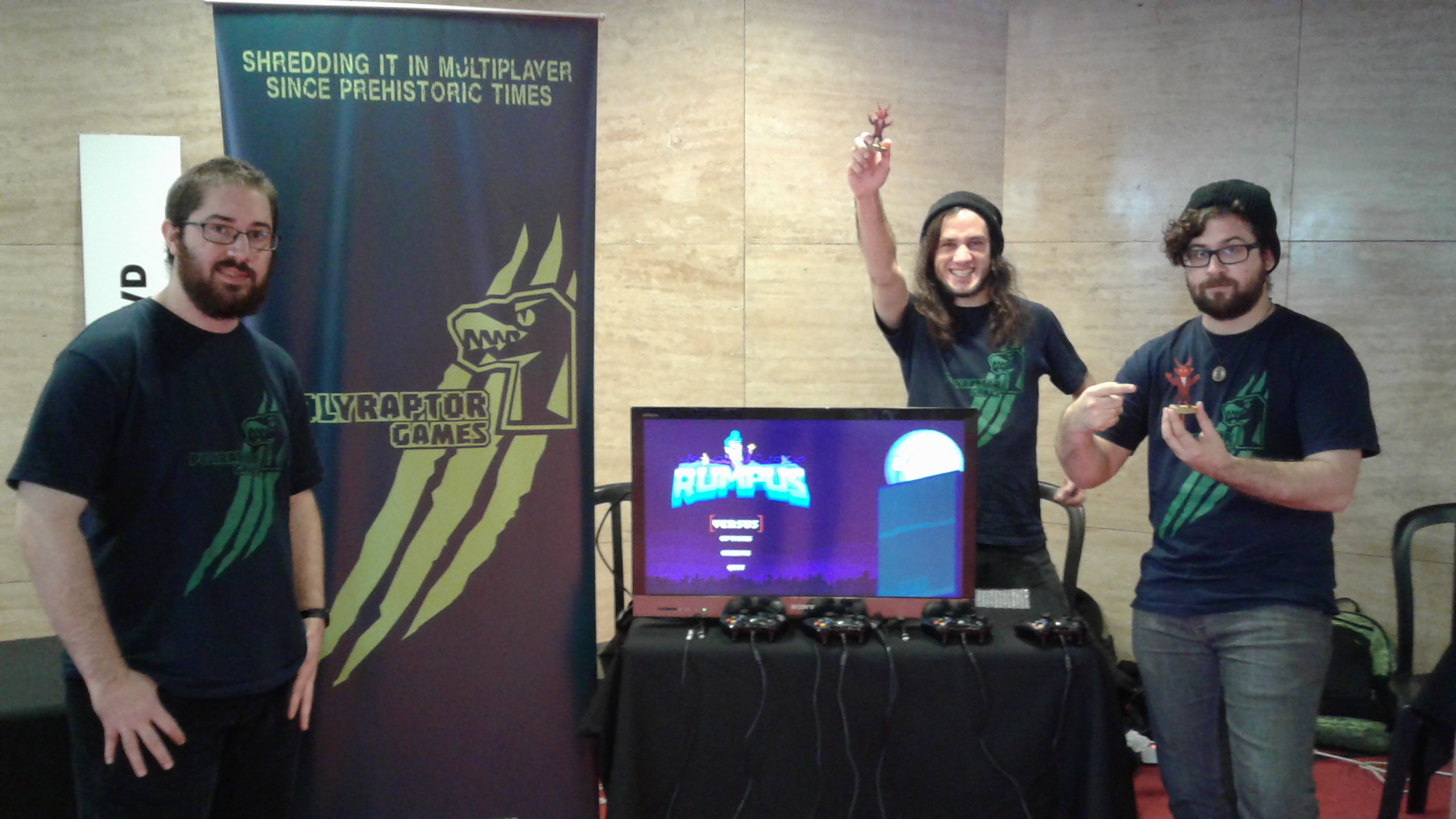 Waiting for players
We had announced the tournament hours and let everyone know that 20 mins before each tournament we would register participants.
21 people registered for the first tournament, 28 for the second, and 32 for the last two!
That's pretty awesome for our first commercial game, a game that wasn't even out and we had only showed at some smaller events!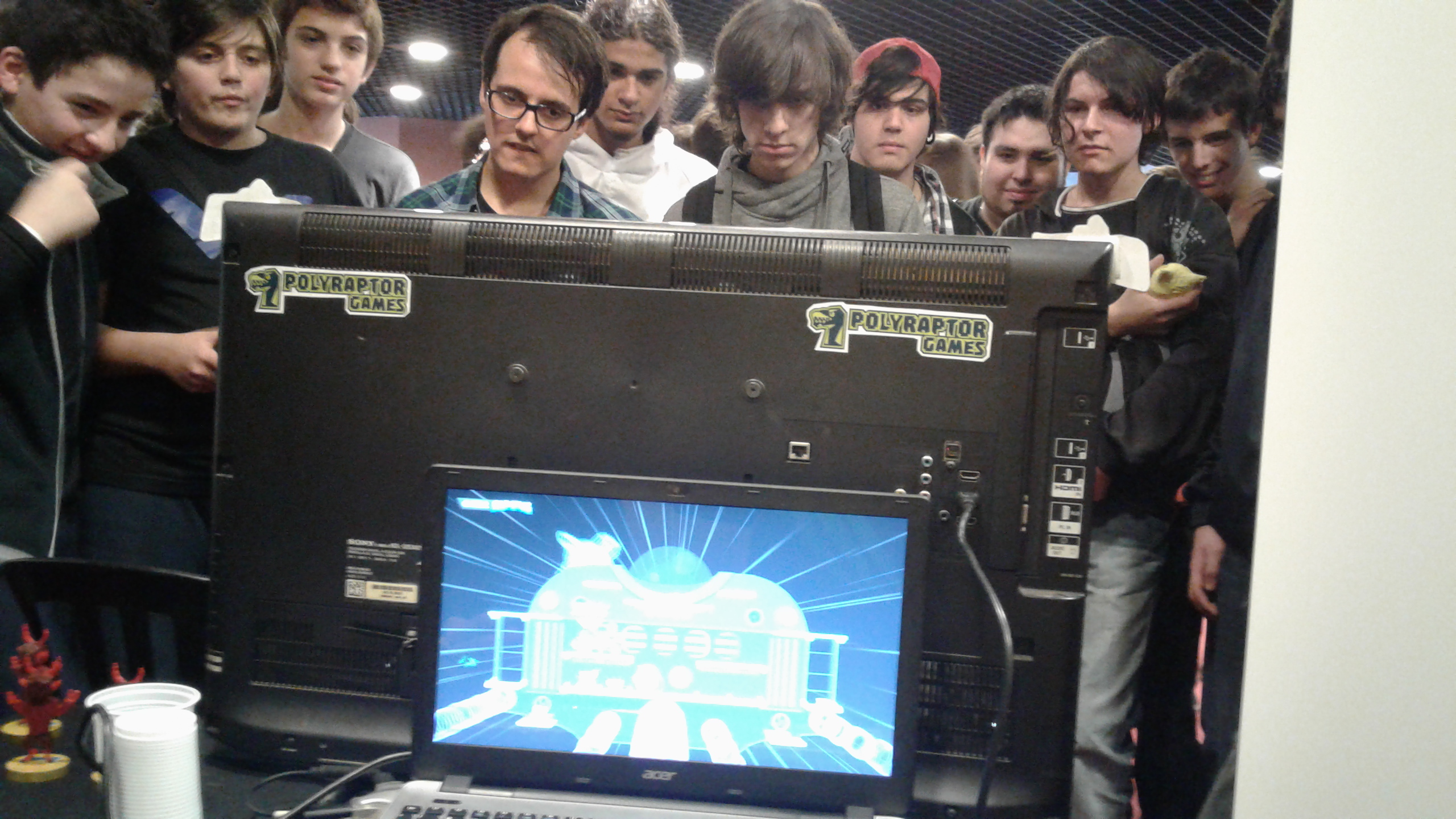 Competing in the first tournament
We had great player input, everyone seemed to be having tons of fun! The game didn't crash and there were few bugs, none that actually required a reset or were too annoying.
We think one of the biggest selling points for players to check out our stand and the game were the prizes: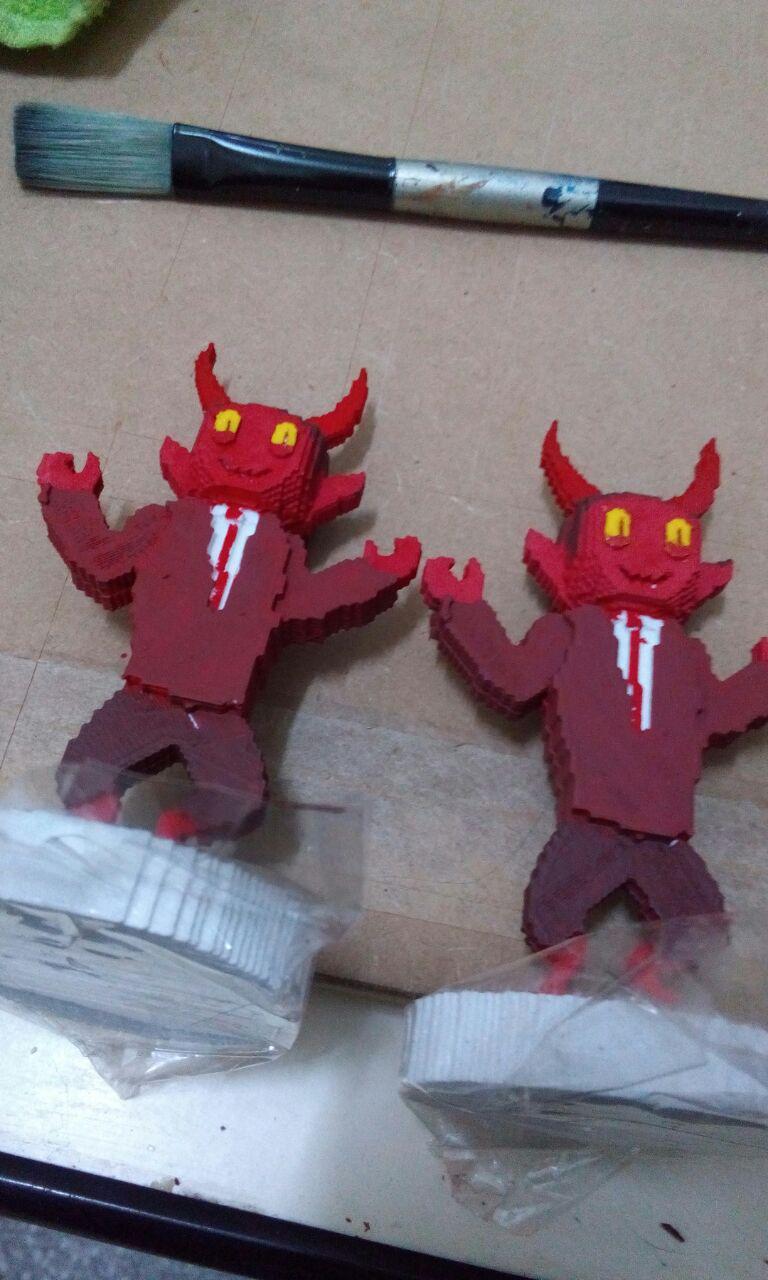 These little guys
The first place in every tournament got a 3D printed and hand-painted copy of Steve, The Accountant, one of the characters you can choose to play as in Rumpus.
We also wrote down the email of the first, second and third prize in every tournament, and we promised them a game key as soon as we passed Steam Greenlight, but those little guys really drove people unto our stand.
Overall, we had an awesome experience and players got very excited about the game. We keep getting new messages asking about the game's launch date and it has seriously paid off in support for our Greenlight campaign.
I hope our experience can be useful for someone else.
Thanks,
Juan