We're proud to announce that Ork Manager is now live on Kickstarter!
What's this game?
You create your Team of Gentlemonsters 🎩
Their sport is The Brawl: they beat each other up, who knocks out most opponents wins the match! (Team management)
You turn your supporters into squatters ⚔️
The squatters fight for the control of Districts, Cities… Provinces! (Strategy, war)
Set up a Mining Company, gather Resources ⛑
Design and craft new weapons, trade in the Financial Market.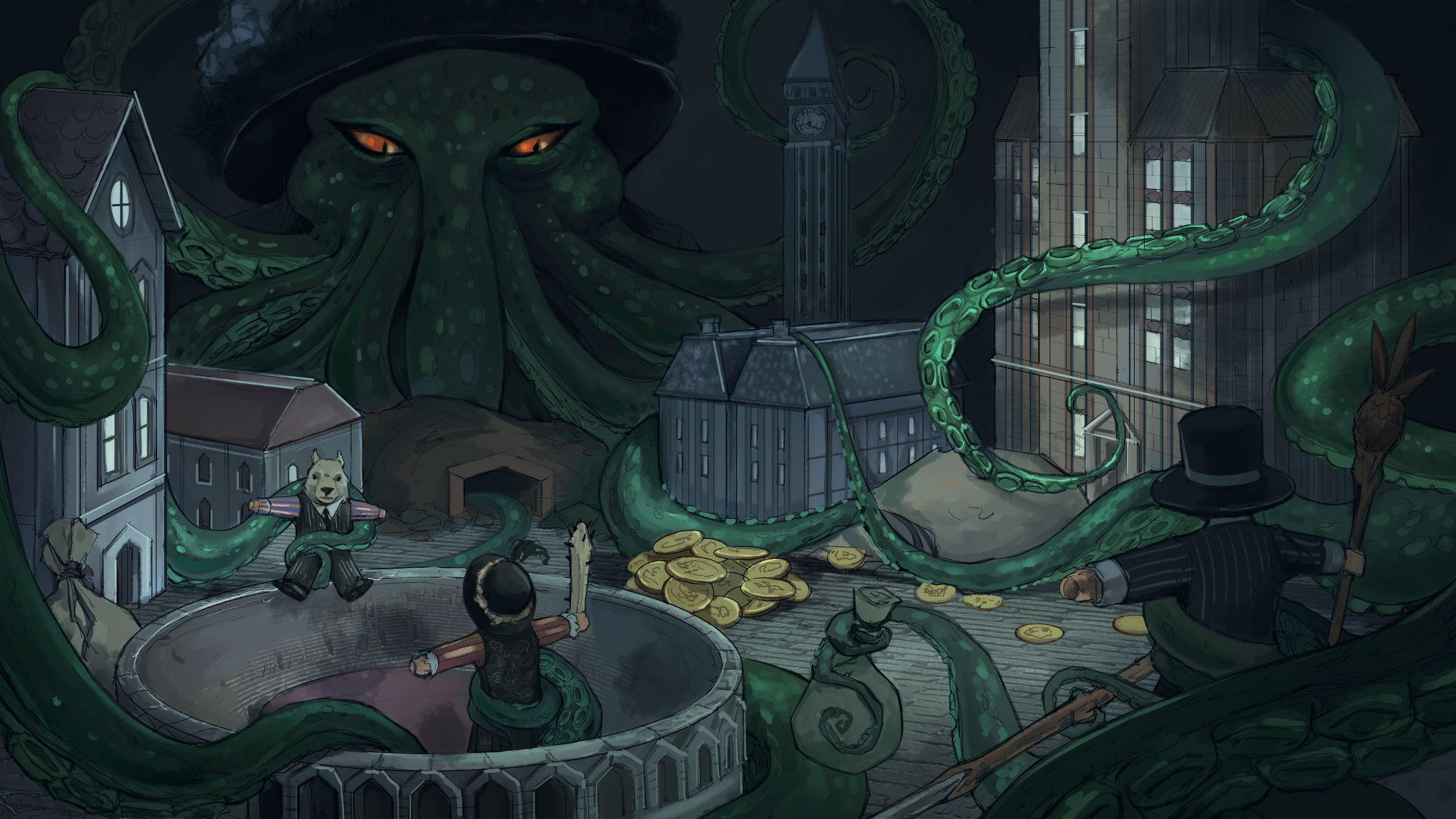 How is it different?
It's designed to not to stress players, allowing to only connect twice a week and still perform optimally.
There are no "night raids": everything happens so slowly that even if you react a few days later it's still fine 👍
There are no "noob shields" that ruin immersion: you'll be protected by your liege!
No NPCs, no vendors… all of the economy is entirely player‑driven ⚖️
There's no sharding: everyone plays together on the same server.
No resets: this is one long game with no final winner, what you do is forever part of its history 🧐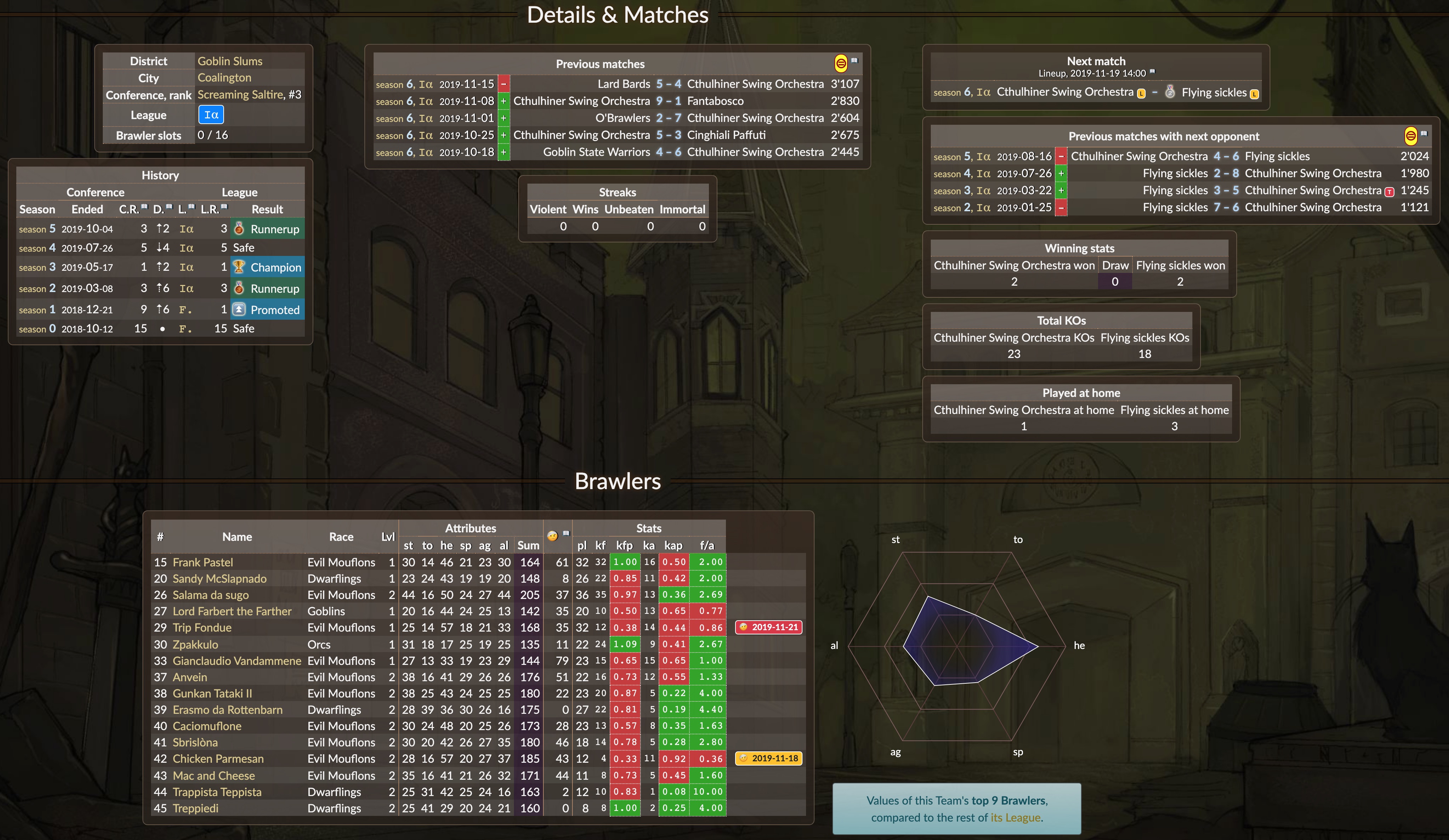 Which platforms are supported?
Right now it's played via web, and works with pretty much any modern browser, both on desktops and on tablets.
A sizeable amount of funds will be used to improve the layout (which is currently a draft), and to support the mobile phones too.
Have a look!
Feel free to have a look at Ork Manager's current alpha – just keep in mind that, as you can see from these screenshots here, the layout is still to be developed…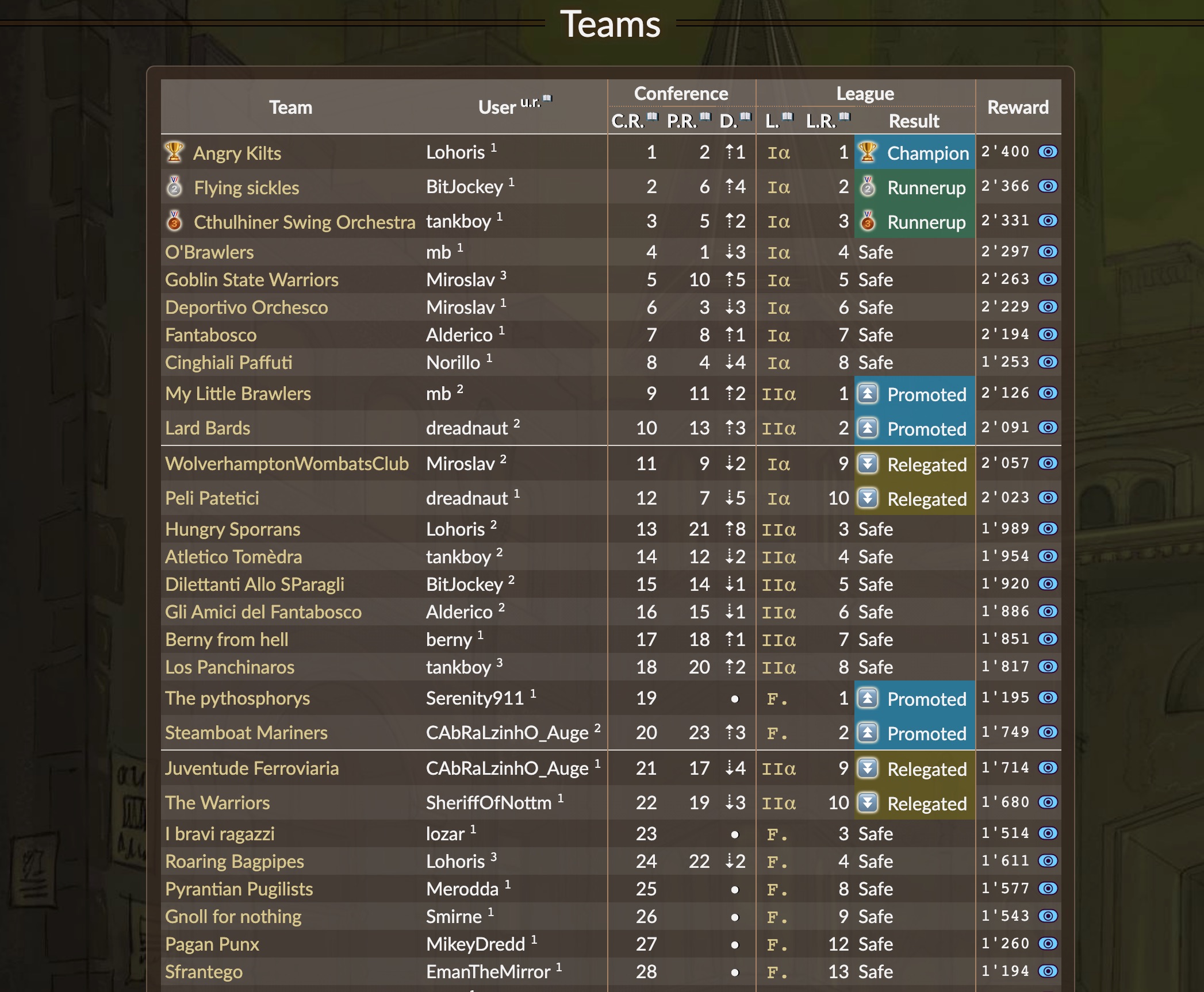 WHY THIS GAME?
As a kid, when I played The Manager, I wondered how cool would it have been if every team was managed by a real person. That's where this idea started growing.
The same thing happened more recently, playing Paradox's Crusader Kings. Sure, there is some sort of online mode, but it's synchronous, and not really ideal for this kind of game in my opinion.
For years I've taken notes on how could I create such a management game, one that would work nicely without requiring the users to react promptly to in‑game events, like it unfortunately happens with many recent strategic games (both mobile and web based).
I've witnessed with my own eyes people setting up alarm clocks in the deep of the night because they were playing, well... a badly designed game?
Been very keen on game design, I couldn't understand companies that didn't hire a game designer to spare some money: a good design makes the real difference for the players. I have always wished I could create a game that gamers would enjoy for neat design, and non‑stressful mechanics.
When I finally decided it was time, I wrote several documents, dozens and dozens of pages, and crunched the numbers. When I finally had a working prototype, I tested it over and over with thousands of bots playing with different tactics, to ensure that everything was balanced, and enjoyable even for early playtesters.
This game is complex but it isn't difficult (unless you want it to be), and it requires you to invest as much time as you want: you can play as little as 10 minutes a week, and you'll do fine. Or you may spend hours studying carefully the best tactics, and you'll hopefully do better.
There are several interconnecting pieces: while it starts from the Brawl, it develops into several layers, with the Political Conquest carefully built to allow you to check it only once every 4 days suffering no ill consequence.
Early this year, I started writing a design‑oriented devlog to share my findings and to inspire others to create better designs as a consequence.
Our goal is to show that it is indeed possible to create something great, something that works, with a completely different structure and approach.
Part of the game is already here, ready and working. The design for what's left is ready to be implemented. And that's why we are here.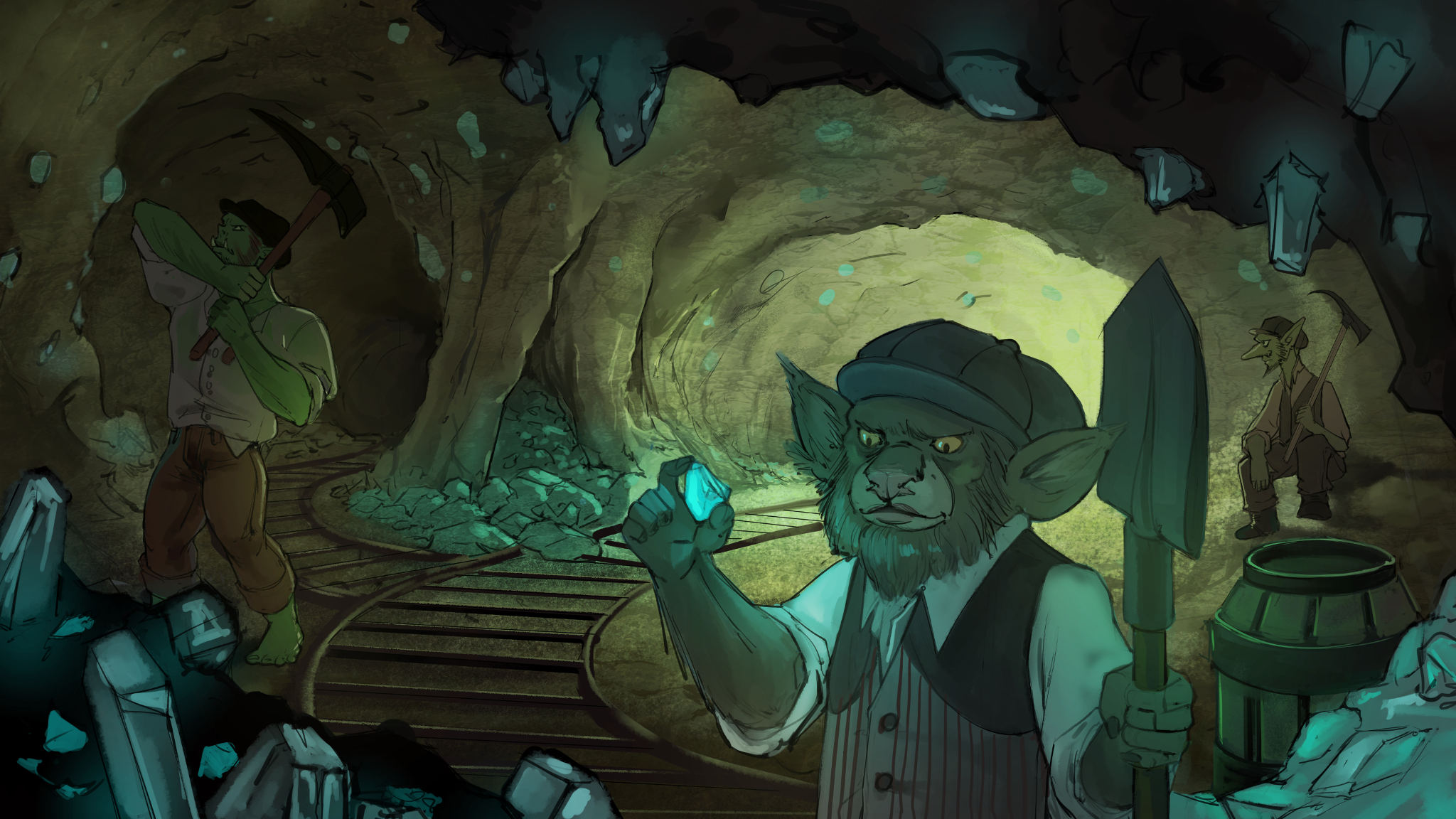 You can read more, including the reward details, on the project page 🎩