We are thrilled to announce that 'ORION: Dino Horde' will be introducing Steam Trading Cards via the upcoming (free) Jungle DLC Pack this month on Steam.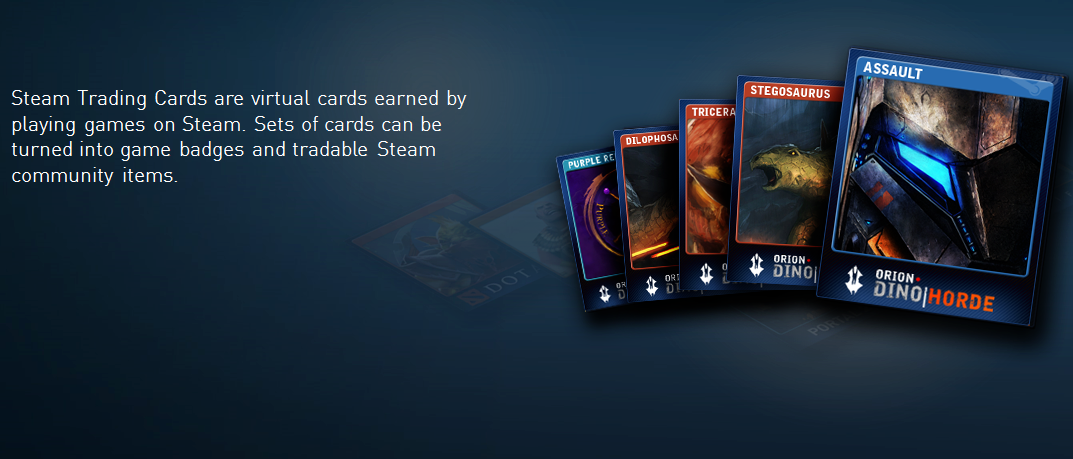 We are launching with 12 collectible game cards focusing on the Dinosaur Horde and Carrier Marine Force.
We will be adding more cards via future DLC Packs during the Spiral Summer.
>>BUY 'ORION: DINO HORDE' ON STEAM - $14.99 USD
>>VISIT THE SPIRAL COMMUNITY
CONNECT: