Operation Smash is a new adventure platformer that is all about action and exploration. The game is inspired by some of the most classic games from the Metroidvania genre and has been designed to ensure speedrunning and sequencebreaking is fully possible.
The story:
A young teenager named Rusty has invented a Time Machine and brought it to school to show off as a science project. The main protagonist is Gemma, a newly joined classmate. She agrees to volounteer to demonstrate the time machine. Their goal is to go back 500 million years into the past and bring back a live creature now only found in fossils. Needless to say, something goes horribly wrong, and Gemma has to sort the mess out before it's too late.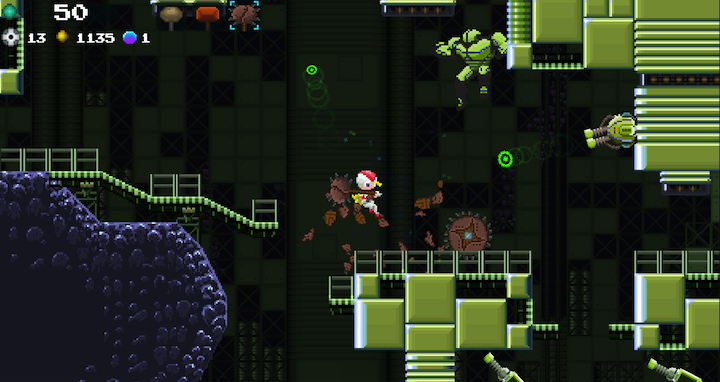 Features:
* Over 100 rooms to explore divided into seven colorful areas.
* One single interconnected gameworld without artificial barriers.
* Game designed to support speedrunning and sequence breaking.
* Find new weapons and abilities throughout your adventure.
* Use the in-game map to navigate and discover 100% of the game world.
* Amazing soundtrack by Simon Stålenhag.