This past week sixty-nine years ago, on D-Day June 6, the combined Allied Forces undertook the biggest sea to land invasion in history as part of Operation Overlord, the invasion of Normandy. Commonwealth Forces consisting of British and Canadian forces landed at the Gold, Juno, and Sword beaches facing staunch German defences, as everywhere Allied Forces ran from the start into a dogged, but ultimately doomed German resistance. The initial landings were successful, the beachheads would soon become consolidated, strengthened, and filled with men and material for their breakout. However, despite these early successes, vital Day 1 objectives couldn't be reached, most importantly the city of Caen - the key to the Falaise lowlands. Although it soon became clear that the Germans where in no position to throw the Allied Forces back into the sea, they made the best out of it and prepared a resiliant and in-depth defensive strategy. Thus D-Day would be a forebearer of much bloodier things to come on the long way to breaching the Fortress that was Europe...
QUESTION NO. 1
"Is there going to be a HUD?"
Yes, there is going to be a HUD. However we want to make it as less distracting and obstructing as possible. There is an ongoing thread in the forums on this topic - since the HUD is not finalized yet, take a look and have your say in the matter!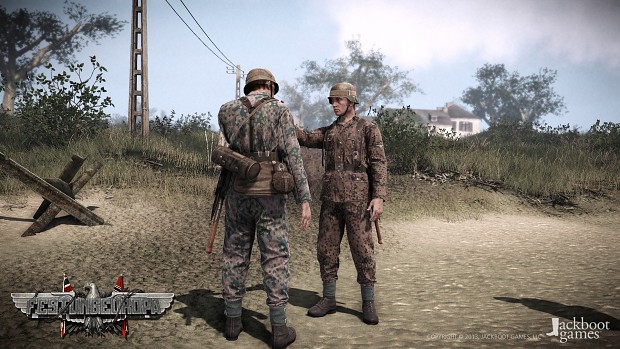 QUESTION NO. 2
"Will there be different seasons, or is this going to be a summer only game?"
Since Festung Europa will initially be taking place in the summer of 1944, the environment will be set in the summer time and there will be no seasonal changes available in the release build. As the game might possibly be expanding towards other scenarios and time frames, we could very well see fall or winter scenarios in the future!
QUESTION NO. 3
"How about day and night cycles?"
We are looking at several different ways to increase randomisation and replayability of maps and scenarios. This includes different daylight settings for individual maps. What we are not going to have are real time day/night cycles though. In other words a map is probably set in a fixed state of light, but a map may be played as a day or night scenario!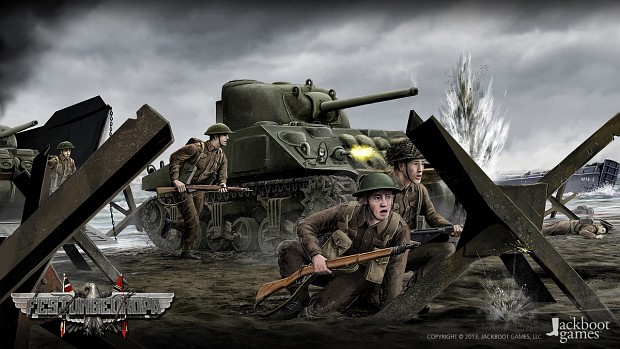 QUESTION NO.4
"Will there be flare guns/signal pistols?"
We are certainly considering them! They have their uses with historic and current militaries for signalling during daylight, so they would not necessarily be a night setting only asset.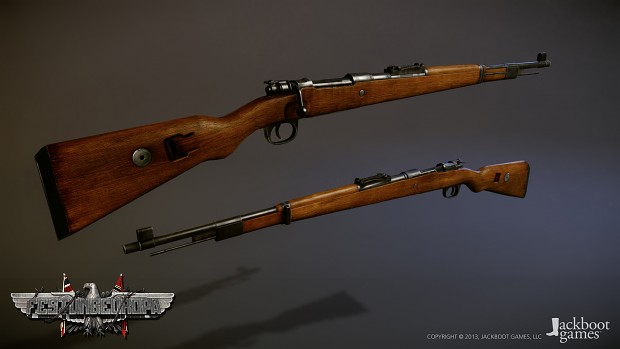 QUESTION NO. 5
"You said 'no perks, no unlocks' for the game. Really? What about scopes and other attachments for weapons?
There will be sensible attachments like these of course, but they will be exclusively available to certain classes/roles instead of having to be unlocked by the player. Attachments would include bayonet (all riflemen), scopes (sniper/marksman), or rifle grenade launchers (grenadier). There won't be any unrealistic, fantasy, or prototype kinds of attachments or equipment in the game.

This concludes our special June 6 Media Release and Operation: Q&A - stay tuned for future updates, as bigger things lay in store for us all!