Hello IndieDB!
It has been a few weeks and that means its time for another one of those article updates.
We still feel that releasing our tech demo in June was probably one of the best decisions we could have made. In a short amount of time we've been able to receive a lot of feedback and bug reports. This made it possible for us to modify, adjust and fix a lot in a short amount of time. And since we are running a Kickstarter campaign in Oktober time is extremely valuable to us.

We are getting closer to a fully functional alpha version of the game. The mech graphics are starting to look as polished as desired, map objects and tiles are functioning as supposed to. They're no longer repetitive and the visual grid has been removed.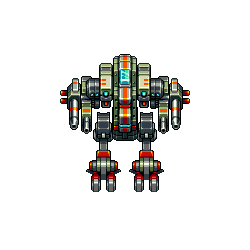 The mechbay is fully functional and we where able to align most of the parts to their exact position. It has been a ton of work but it has been well worth it.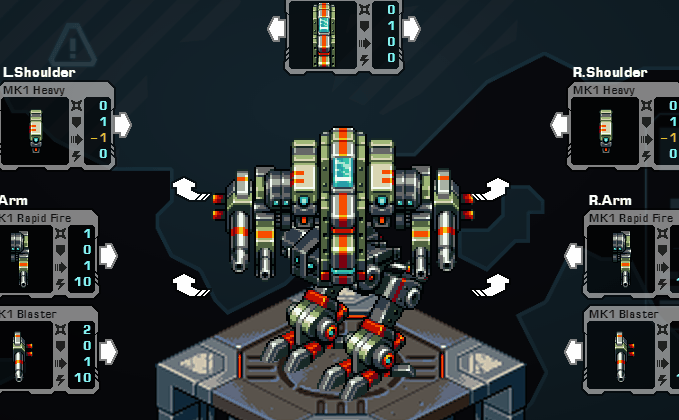 Next to this GIF animation we also updated the Mechbay video which you can watch here on Indie DB.
When creating maps you can adjust the time of the day. To make the mechs stand out and make them more visible we've added another cool feature where some area's of mech parts light up in dark environments. The current preview is just a visual example. More elements of each mech component will light up like this soon.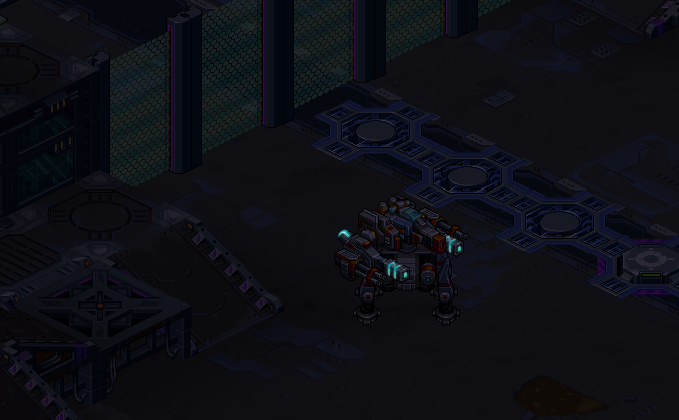 The pick-up boosters are fully functional in-game. Not only visually working but the mechanics behind it for recharging or a temporary shield booster that actually works are functioning as originally intended.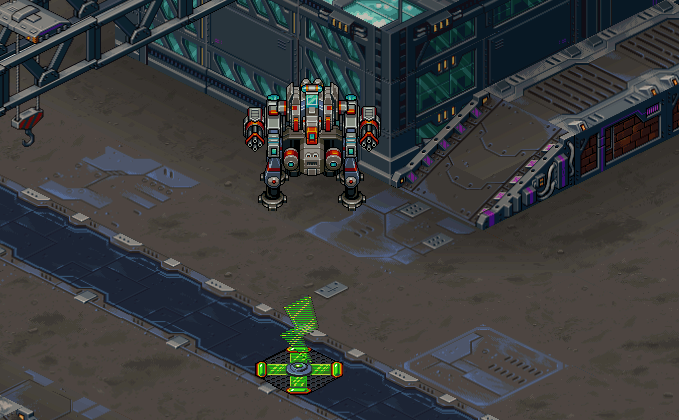 Map construction is becoming more and more interesting. Here's some GIF animations!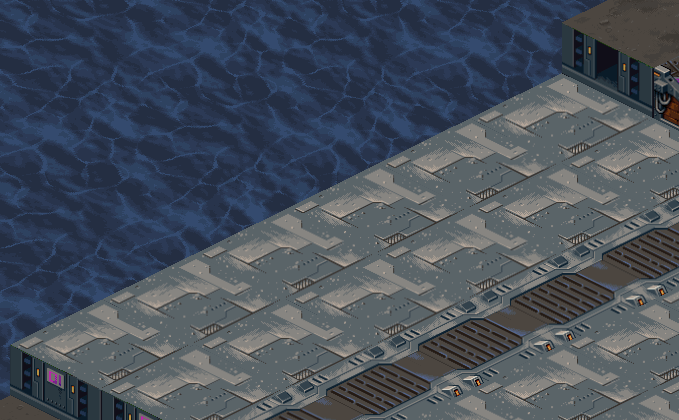 The above image shows one of our stand-alone entities. Something we already implanted in the game before our map construction updates.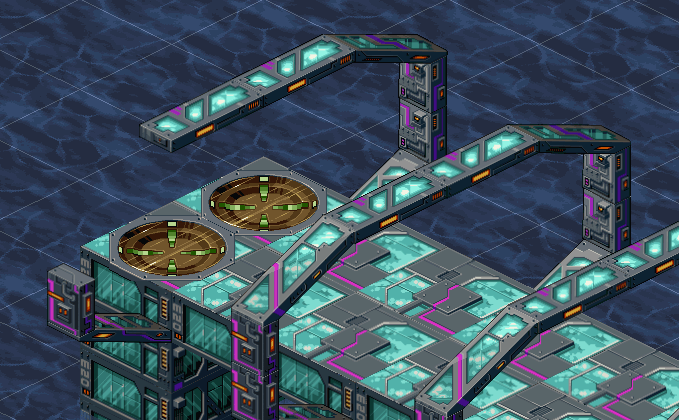 Today our in-game editor (that will also be used by players of the game to create their own maps) allows a lot more complex map creation by our geometry objects. Shown above the entities are used to create some sort of bridge. It could also be used to give more shape to a building.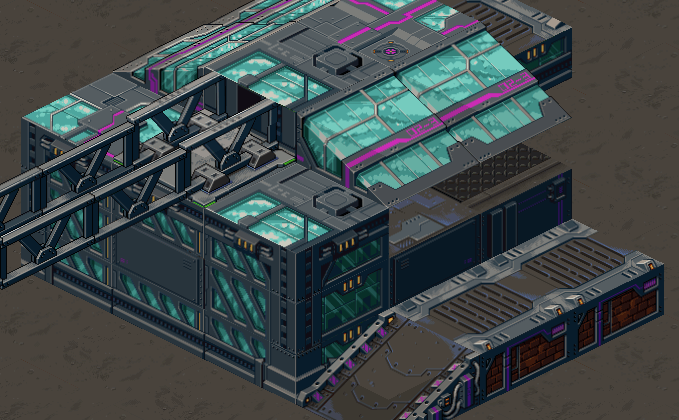 The way our basic tile blocks are functioning has been changed for quite a bit. We now allow over 14.000 different tile combinations for each individual map pack. A single construction kit can be used to create a map. So when a user decides to go with a set theme they will be limited to 14.000 tiles. Do note that this number excludes our stand-alone entities and wired objects. Which both allow for more creativity, freedom and interesting contraptions.
The reason we're capable of using this amount of different combinations is because the top and the side of tiles are cut individually. This allows to combine each of the top and wall designs of tiles individually. It created room for us to add more variations to each design because we no longer need to have any duplicates. The animation above shows how we are now capable of creating buildings with tiles that look like corners, transitions or completely different patterns that match the color of the other tiles their outlines. It also shows how some tops look extremely weird when combined with the side, but then again allowing for a lot of creative freedom. What works in one map may not be able to work in another.
"Multiplayer mech battles, oh yeah!"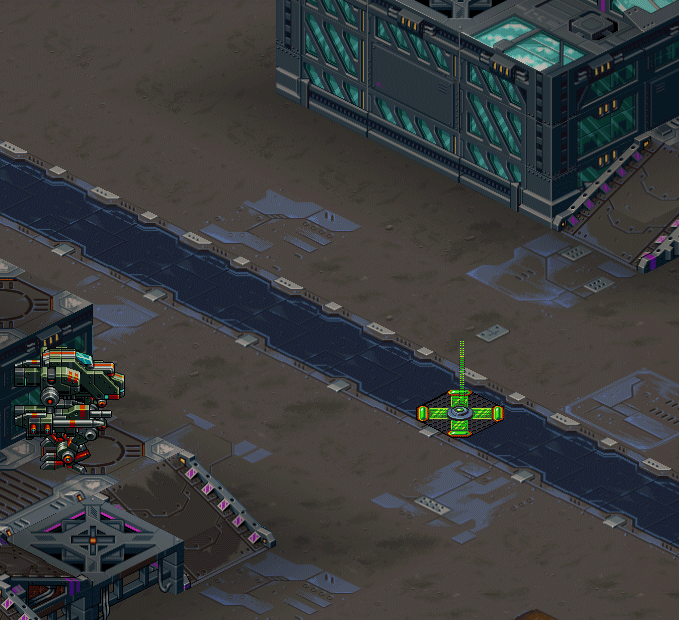 Thanks again for reading & don't forget to support our Kickstarter campaign that will start on the 1st of Oktober!