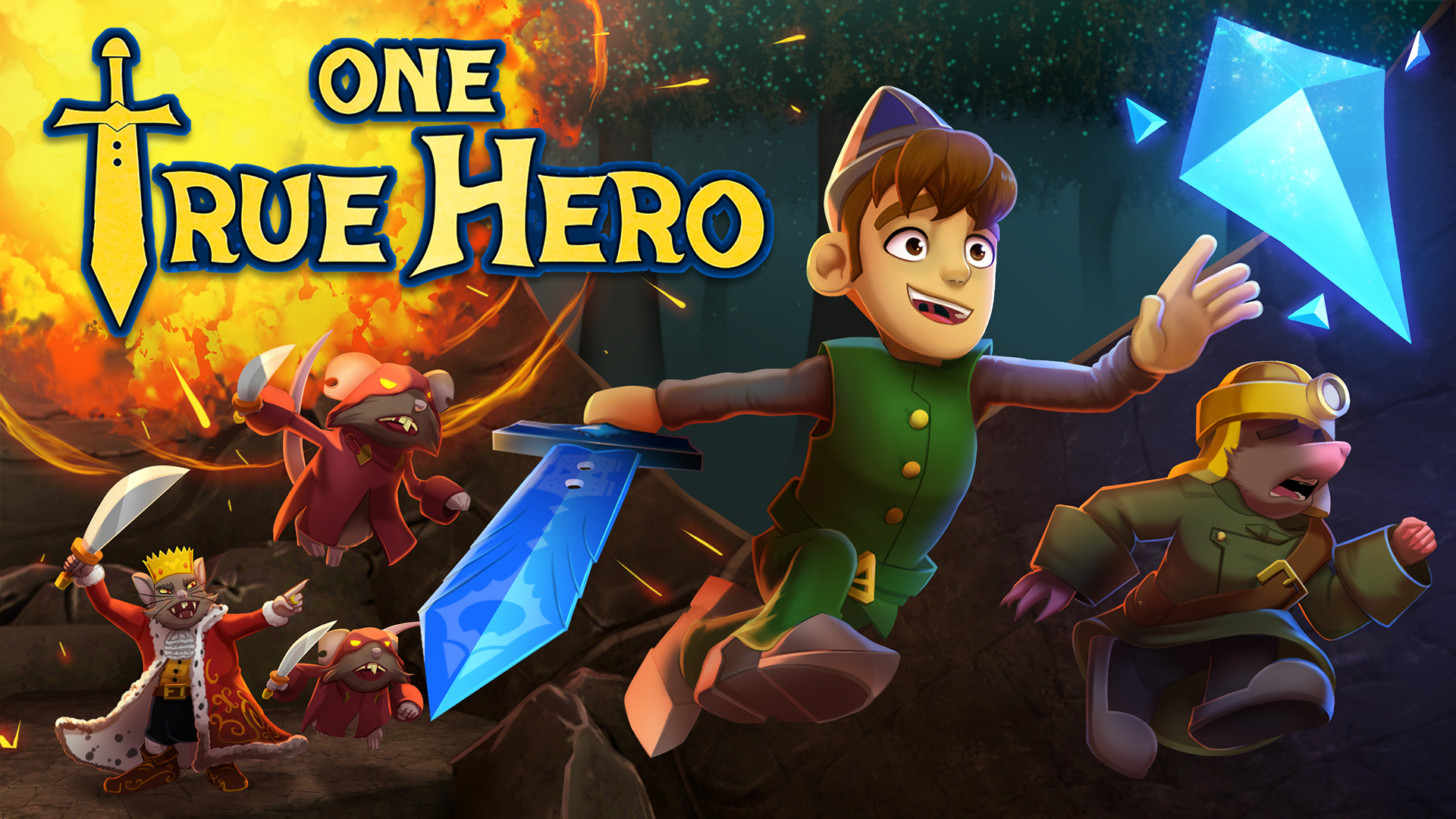 After a bunch of years of mostly solo development, I'm super proud to announce that my first indie game One True Hero is out now on Steam, Nintendo Switch, Xbox & PlayStation!!
In a kingdom trapped in an endless cycle of evil tyrants conquering the lands and noble heroes dethroning them, a young farmer armed with a magic sword has decided he's going to put an end to it once and for all.
When he stumbles into a town that's mysteriously sinking into the ground, he'll have to find a way to save everyone and prove to them all that he is the One True Hero!
Console links:
Nintendo (UK): Nintendo.co.uk
Nintendo (US): Nintendo.com
Playstation (UK): Store.playstation.com
PlayStation (US): Store.playstation.com
Xbox (UK): Xbox.com
Xbox (US): Xbox.com